Postcards are forever - the Vintage Collection #7 - Electrical Railcar no.5
"Failure is simply the opportunity to begin again, this time more intelligently - Henry Ford"
Welcome to the 7th post of the "Postcards are forever" series!
This time I experience, with you, a melting between two of my strongest passions and interests: vintage postcards and trains.
This is a postcard with a rare image of Electrical Railcar no.5 of "Compagnia Generale Tramways Piemontesi" (later called SATIP). Only 4 units of this model were built back in 1927. It was a "narrow gauge" model, with 30 kW of power and max speed of 40 km/h. The place where this shot was done is unknown but probably it was in Saluzzo (Piedmont) in 1927.
I simply fall in love with Railcars, electric or diesel :)
Electrical Railcar no.5 of Compagnia Generale Tramways Piemontesi, probably in Saluzzo (1927)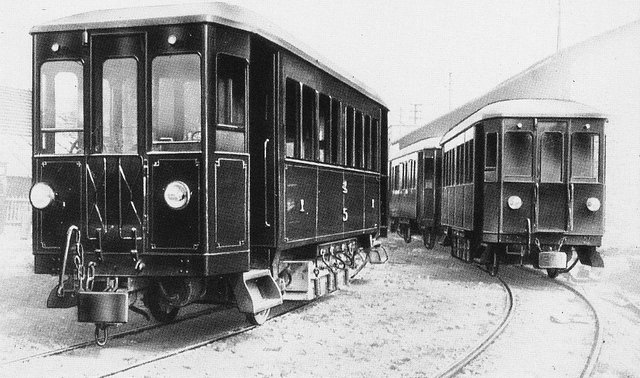 black and white postcard from my collection
dimensions: 15 cm x 10.5 cm
previous posts in this series:
In 1861, John P. Charlton, an American printer, produced the first postcard, later copyrighted with Hymen Lipman (who is also credited with the copyright of the first pencil with an eraser, in 1858).
After more than 150 years, all kinds of postcards were produced all around the world.
Nowadays they seem a thing from the past and probably they are a vintage view on what the world once was. Those willing to actually pay attention can find a full universe in a single postcard.