Postcards are forever - the Vintage Collection #9 - Lisbon - St. George Castle
Our future is just a past yet to arrive, our past a future come and gone - Natsuhiko Kyogoku
São Jorge Castle is a Moorish castle dominating the center of Lisbon, the capital city of Portugal and the Tagus river.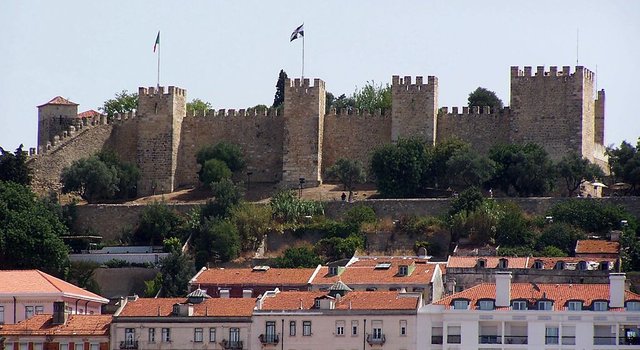 It is a big touristic attraction being a fortified citadel from the Middle Ages.
In 1147, both Lisbon and the castle were freed from Moorish control, when Alfonso Henriques and European knights in the Siege of Lisbon fought during the Second Crusade. This was the only success of that crusade.
São Jorge Castelo, Lisboa (St. George Castle, Lisbon)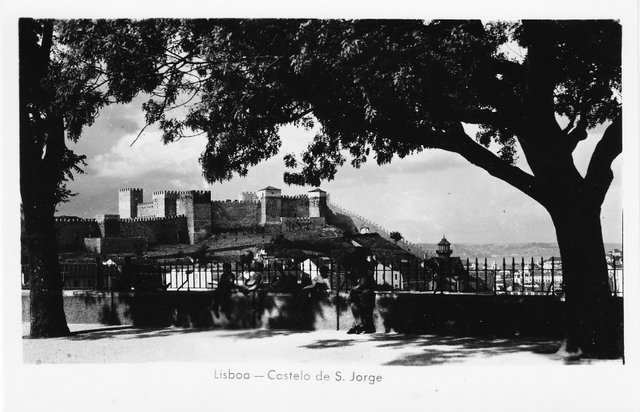 A well-known legend says that knight Martim Moniz saw an open door in the castle and threw his body into the breach to prevent the Moors from closing it. He sacrificed his life allowing Christian soldiers to enter.
In modern times, a lot of renovations were initiated, demolishing many structures added in previous centuries. In 2006, Direcção Regional de Cultura Lisboa (DRCLisboa) created a protection zone that included the Castle of São Jorge, the walls of Lisbon and the Baixa Pompalina (already classified as cultural heritage).
black and white postcard from my collection
dimensions: 9 cm x 13.5 cm
previous posts in this series:
Historical notes about postcards:
In 1861, John P. Charlton, an American printer, produced the first postcard, later copyrighted with Hymen Lipman (who is also credited with the copyright of the first pencil with an eraser, in 1858).
After more than 150 years, all kinds of postcards were produced all around the world.
Nowadays they seem a thing from the past and probably they are a vintage view on what the world once was. Those willing to actually pay attention can find a full universe in a single postcard.