An excellent example of a fossile
Per the note on the bottom, silicified wood. This is fossilized wood that has been gradually been replaced by various minerals, dug up, sliced to reveal the mineralized "tree rings" and then polished for the amazement of the layman such as you and I.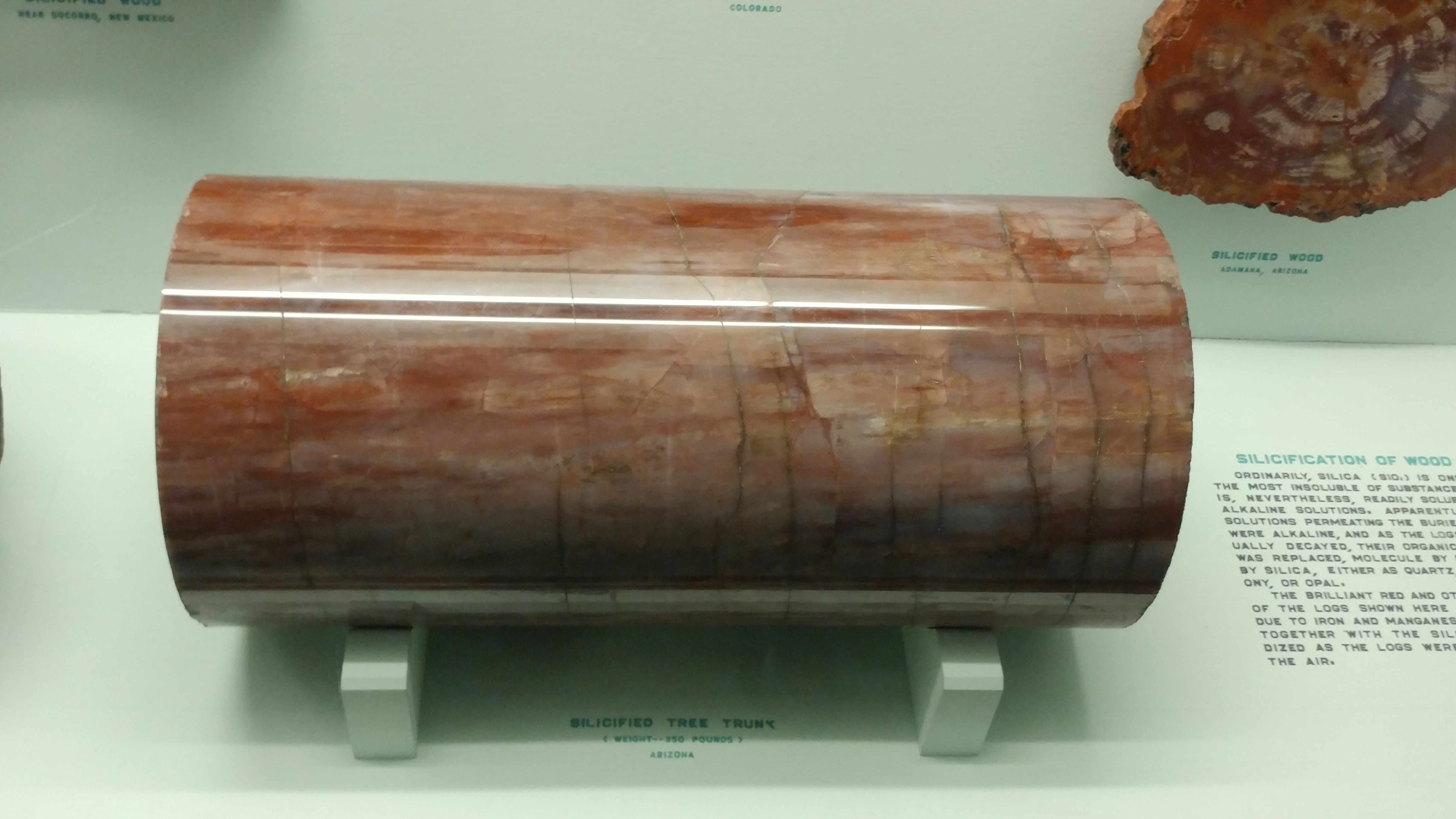 Here is an example of such a tree trunk that the piece above was taken from. Quite amazing. Dug up, and polished. The note says that this section of the trunk weighs approximately 350 pounds and was discovered in Arizona. Since I have to guess, I'm going to go with a length of 2 and a half feet with a diameter of 1 foot.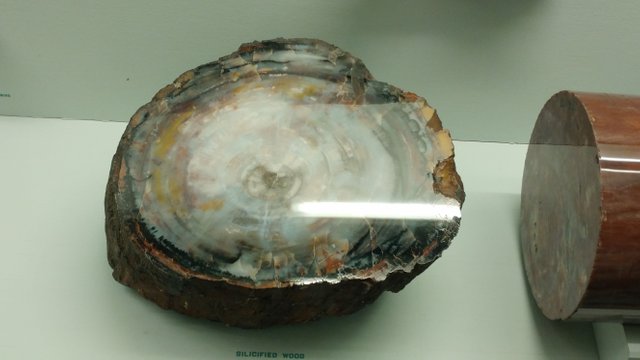 Both of these pieces are held by the Field Museum in Chicago, Illinois.