My Personal Photo Album: 🌅 MY BEAUTIFUL SUNSET.. on the beach.🎵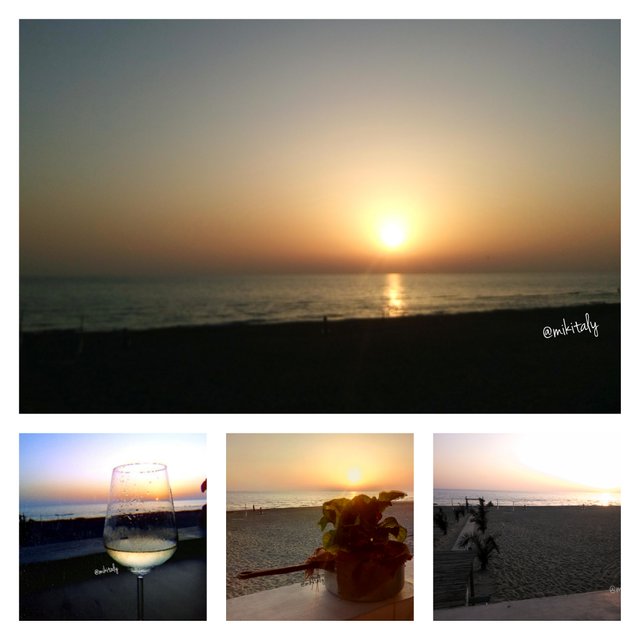 Good day my Steemian friends..😆
Do you ever get a song on your head and sing it all the time?
There is no way to send it away from our heads at the end you resign yourself and leave it free to wander through the thousand thoughts that crowd your mind.
That's what happens to me since this morning so in the end I decided to do something useful and create my new photo post.
Do you remember the song

🎵 Beautiful dawn..
Lights up the shore for me

There is nothing else in the world
I'd rather wake up and see (with you)
Beautiful dawn..
I'm just chasing time again
Thought I would die a lonely man,
in endless night..🎵


I can't stop to sing it!
So I went looking for some SUNRISE among my photographs but 🤔 I haven't even found one of them!

But I was full of beautiful SUNSETS, so considering however that it is still shades of color, here are some emotions and memories of mine.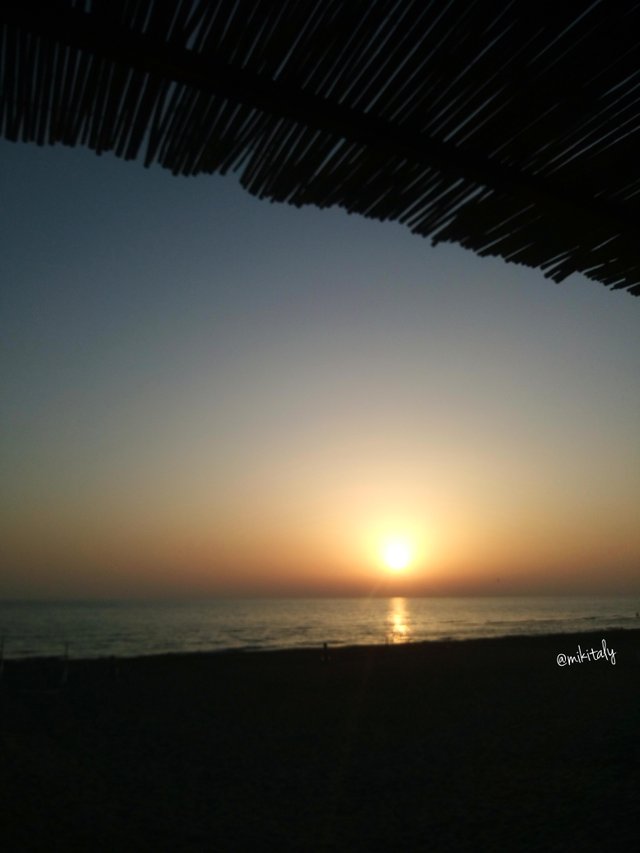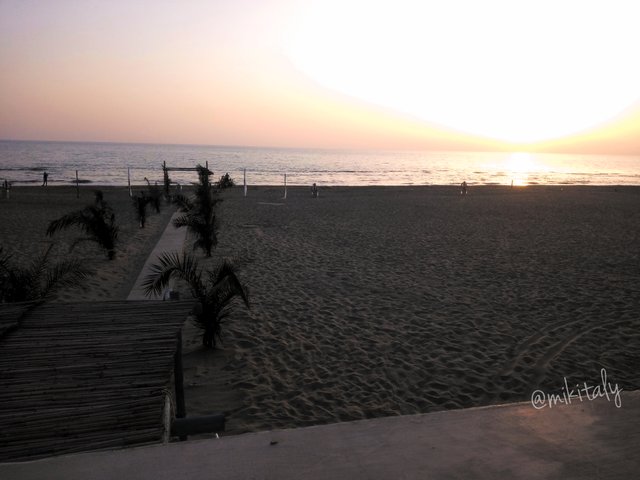 Living in a seaside town obviously my sunsets are all on the beach.😀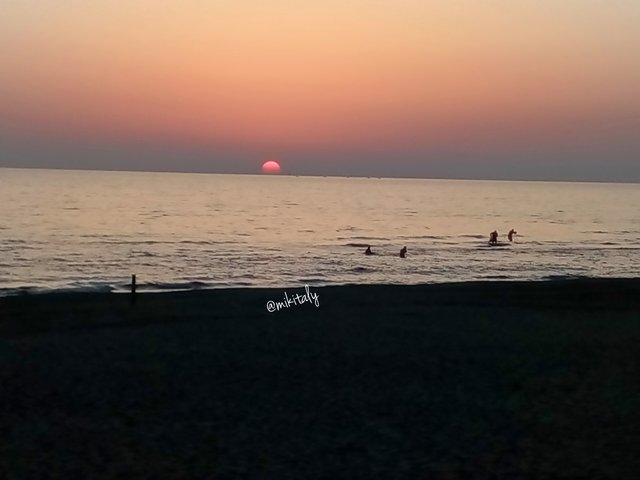 Sometimes making an unforgettable aperitif.🥂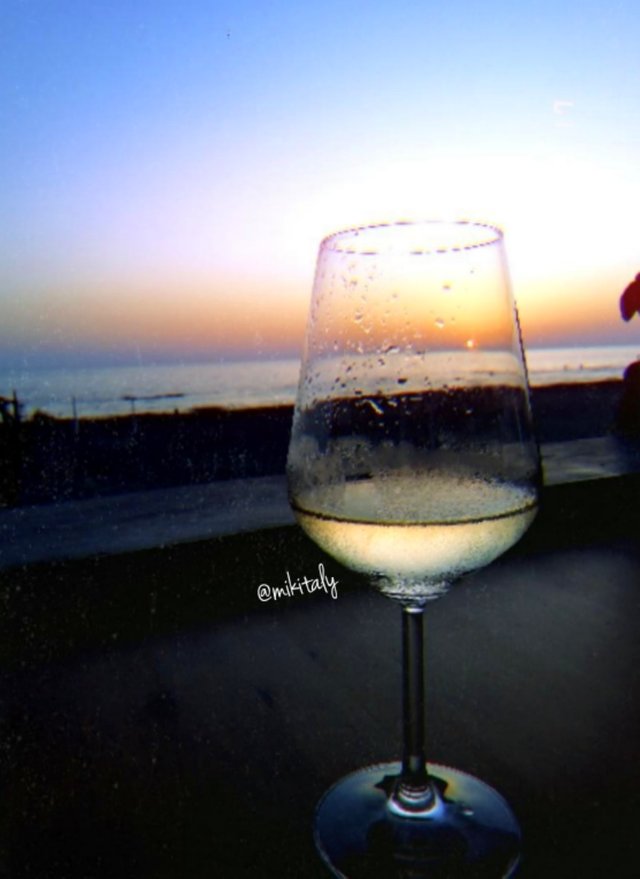 Sometimes to wait for it to set on the boats of the small port of Anzio, in Italy.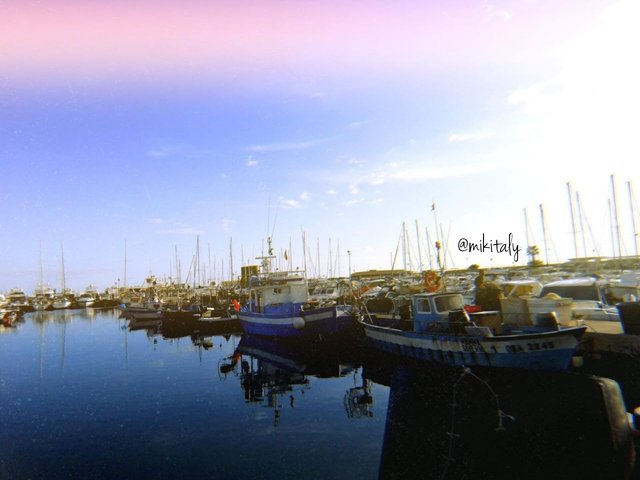 Other times on the white beach of tor San Lorenzo Beach, in Italy.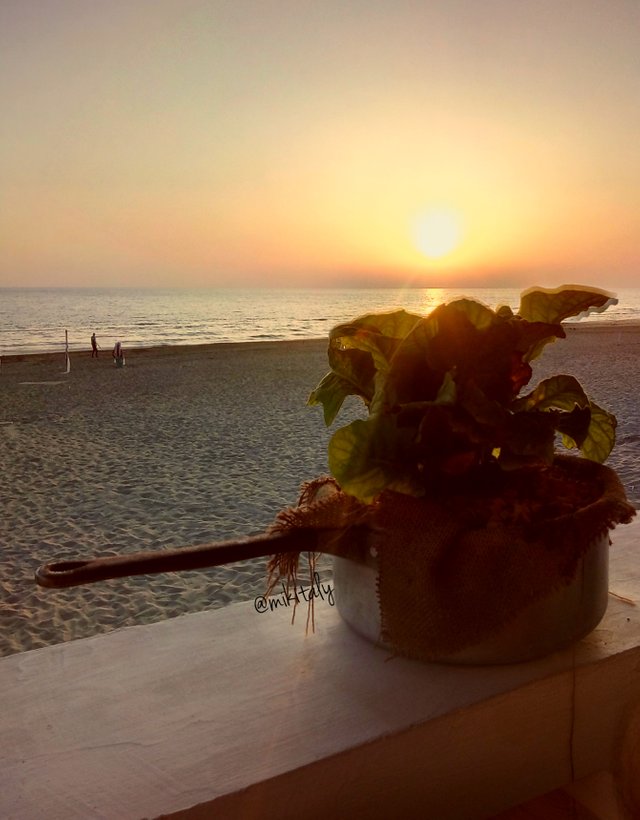 I hope you like my choice ♥️ and maybe the song too.. 😆
Thanks for stopping by here.
.
.
All the pictures are mine, taken with my Nikon Coolpix P520 or my Android and edited with Pixlr Editor Tool.
.
.
-I also write on other blogging platforms.-