Autumn Moment. Homecoming
Autumn has filled our city with beautiful golden colors. All the trees are filled with this golden glow and it looks very beautiful. Also yellow leaves can be seen on the roads. The roads can be said to be strewn with many leaves.
This moment of photos was captured in the center of our city when we were returning from kindergarten. The weather has become very cold lately, so we choose as many warm clothes as possible, and that day it was a soft jacket and of course a warm hat.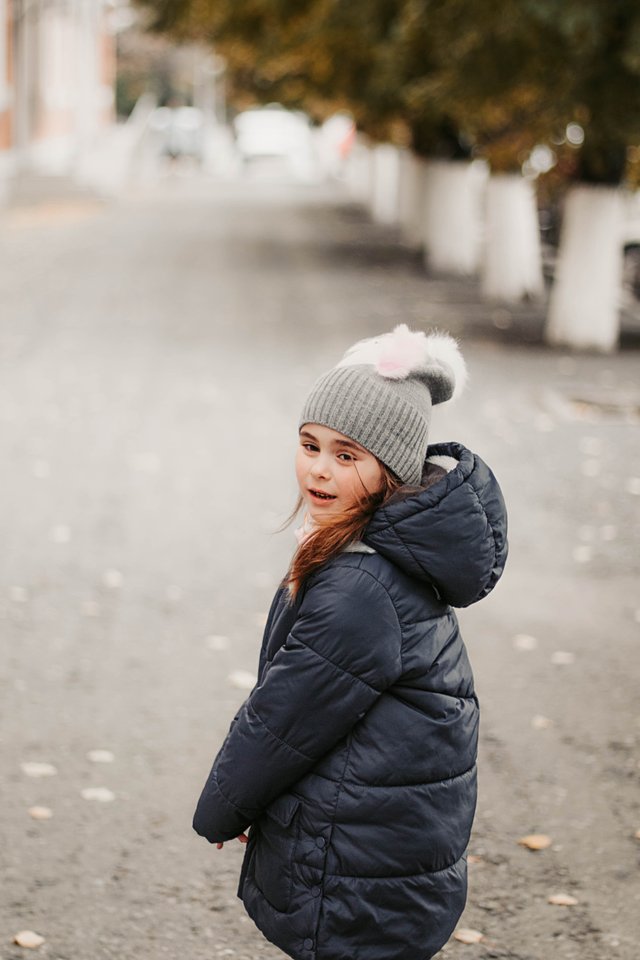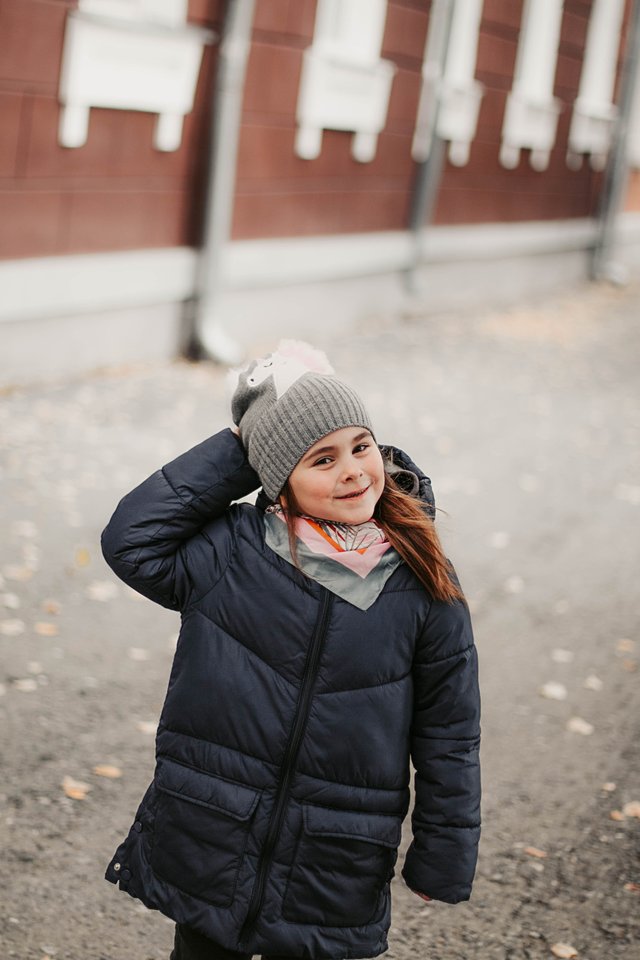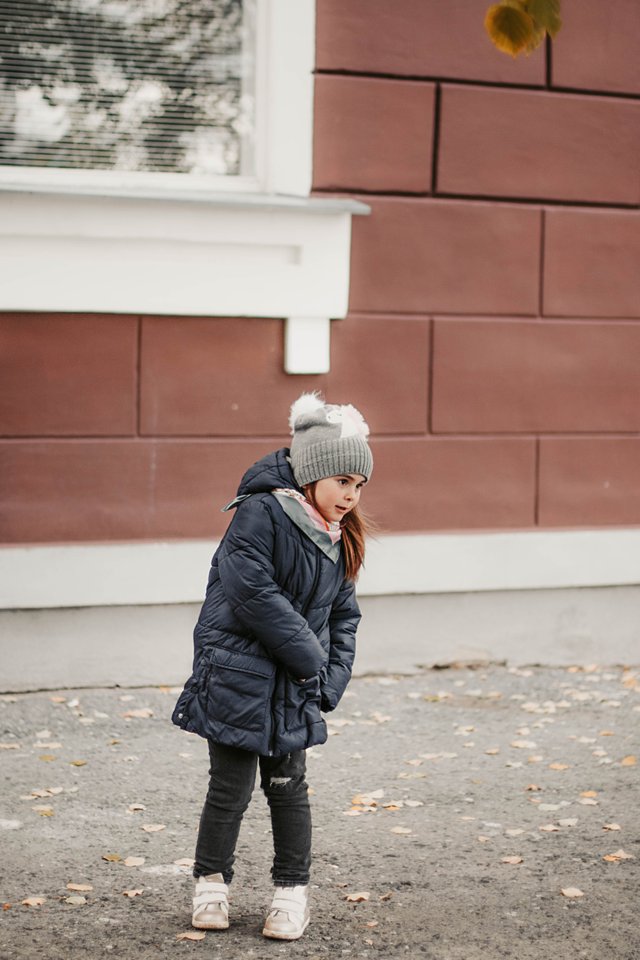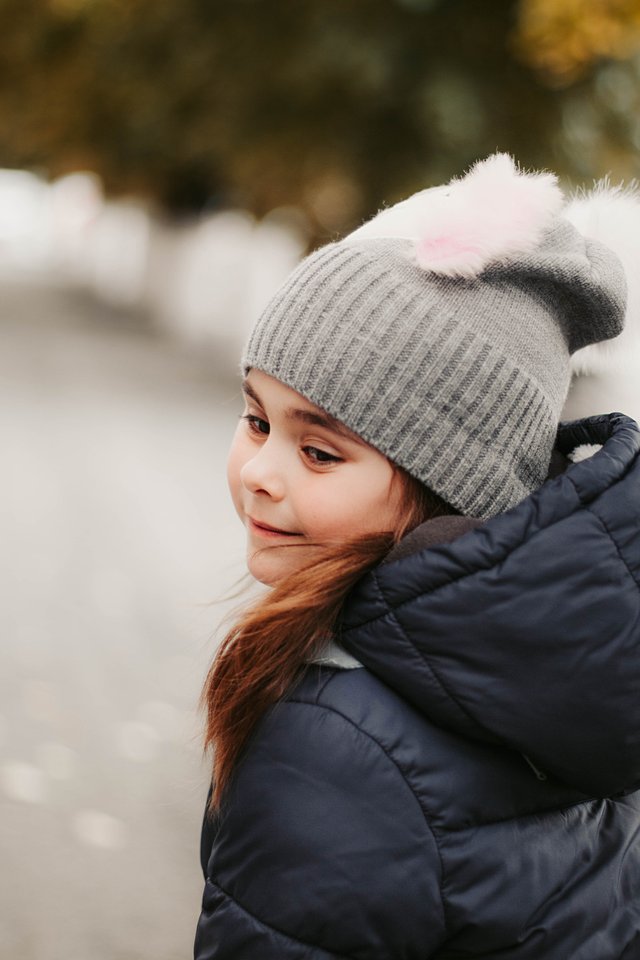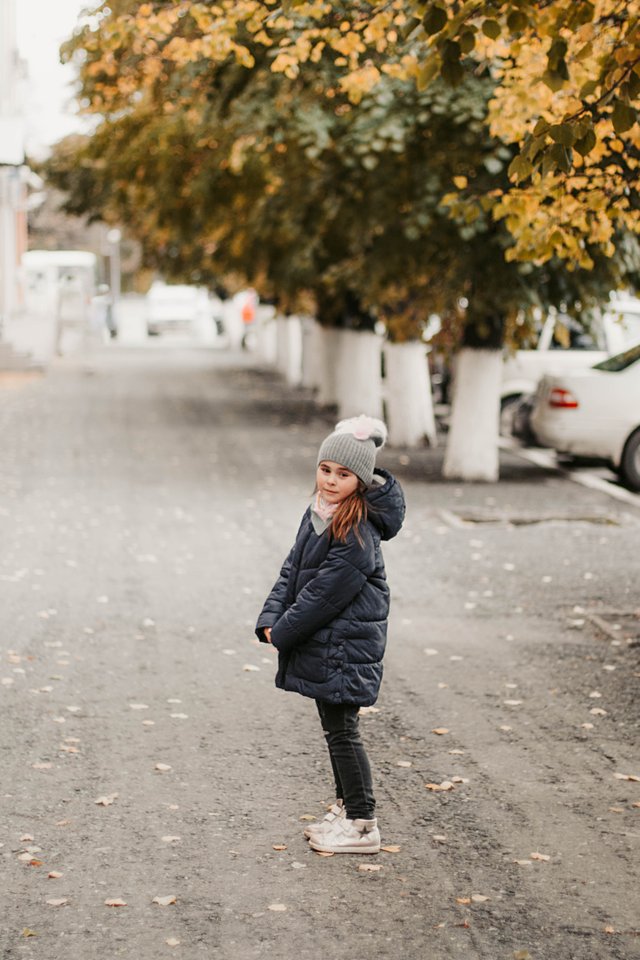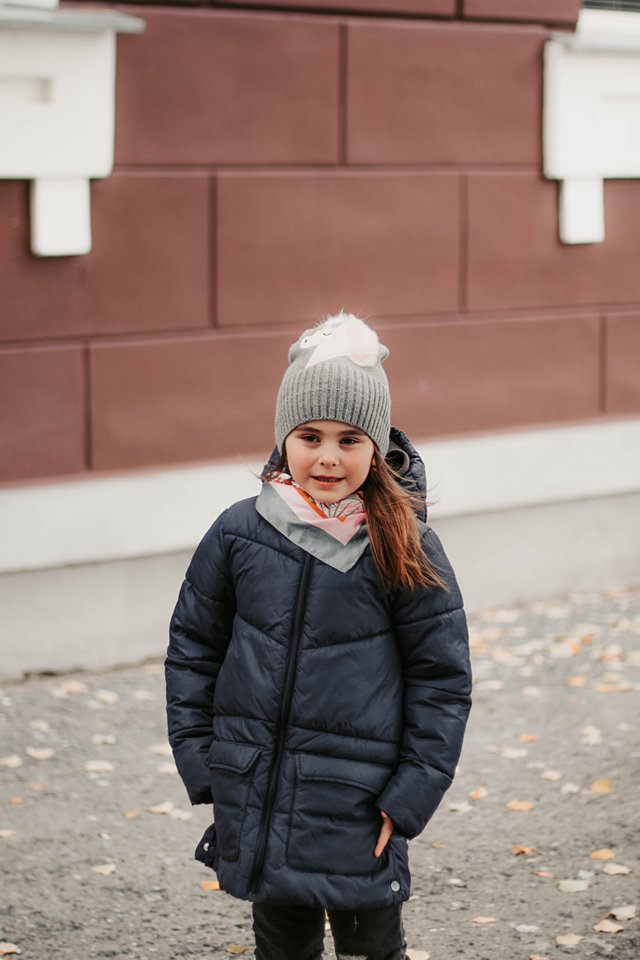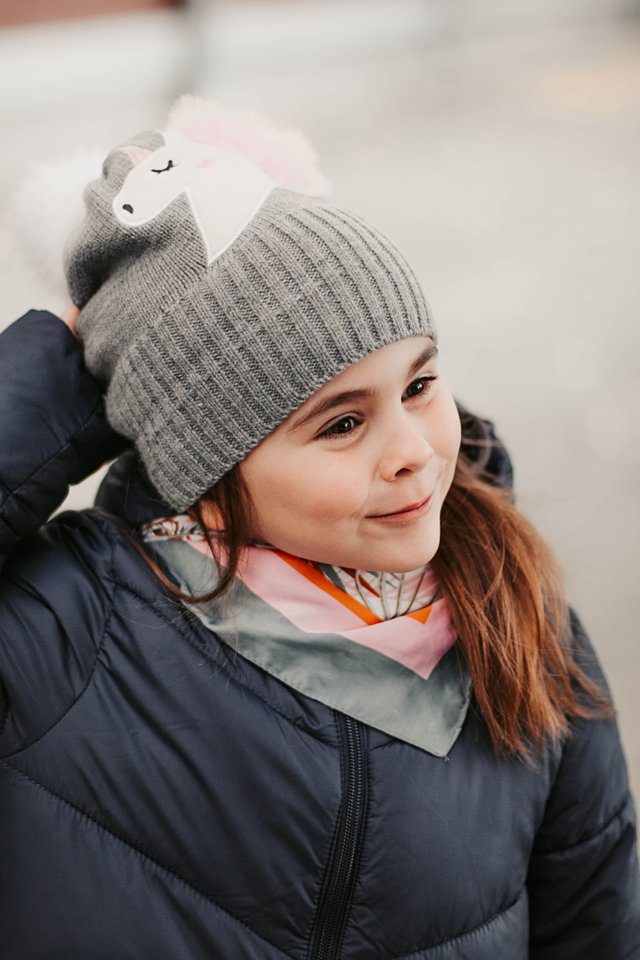 ---
Camera Model:
Camera Lens:
Camera Settings:
Diaphragm f/1.4
Excerpt 1/200 s
ISO 100
Processing:
**
Photos were taken @milaoz
---