Large Apples on the Bushes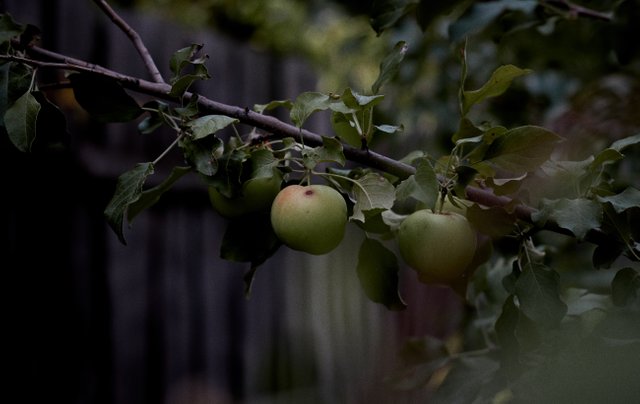 ---
LARGE APPLES ON THE BUSHES
Not so long ago, I already showed you some photos of branches with apples. In those photos, the apples were small. This time I decided to take some photos of apple tree branches with large apples and show them in a new article.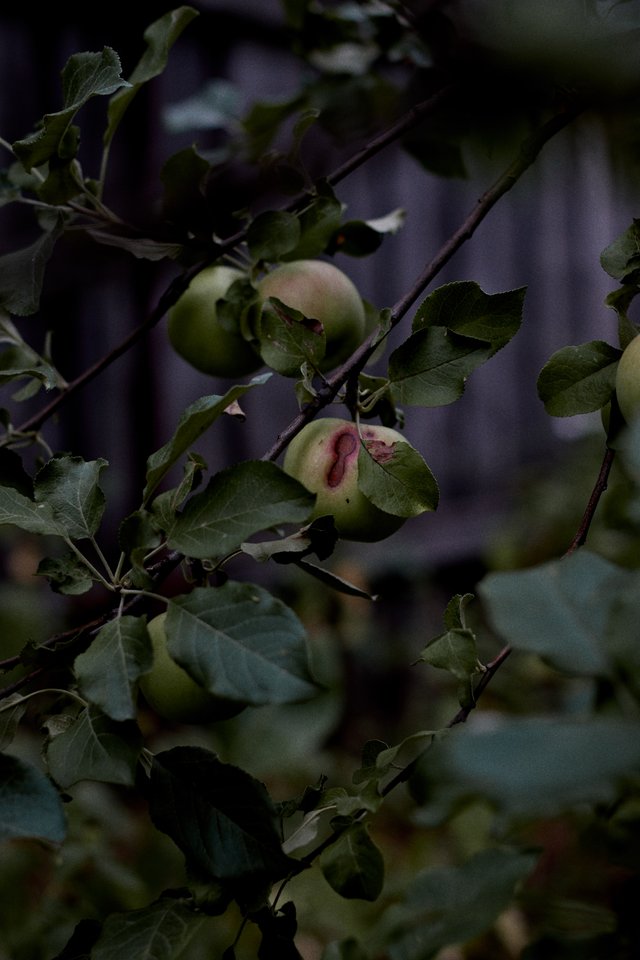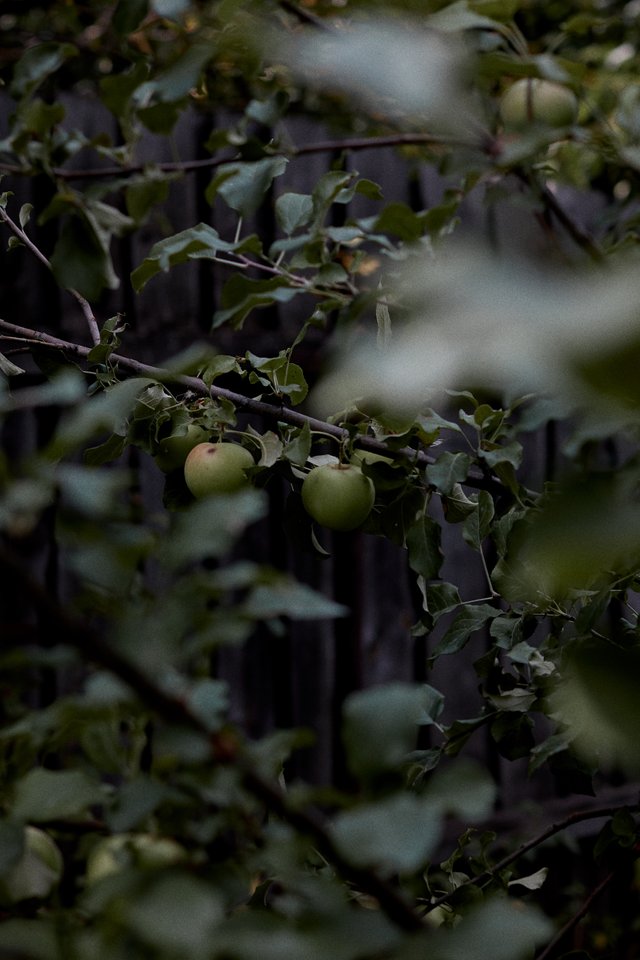 Some apples had a slightly red hue, which means that very soon the apples will ripen and will be ready to fall to the ground. At this stage, it is necessary to calculate the exact time when the apples will need to be picked. This apple variety is suitable for making apple jam as well as apple juice and of course, how to do without apple pie.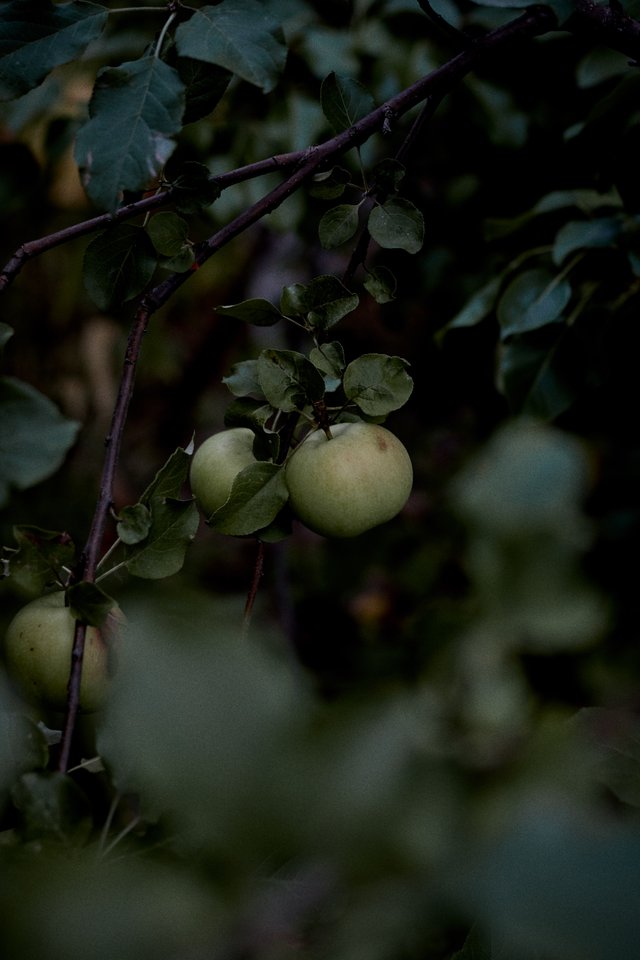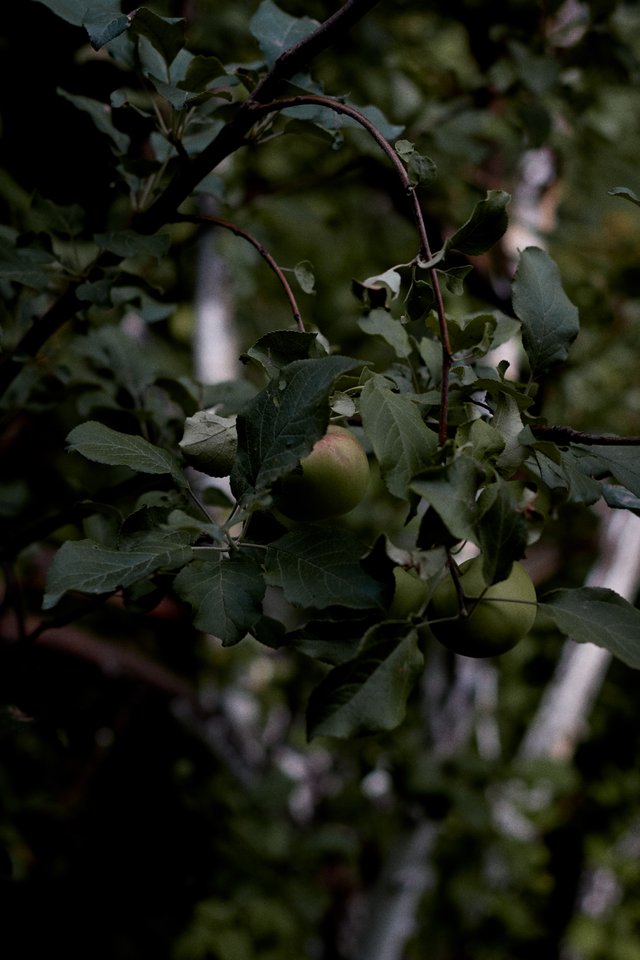 I took some shots with nice bokeh, which reflected beautifully in the foreground. In general, I really love photographs with beautiful blur, so for this I practically always use an open aperture in my camera settings. To prevent the photos from being too bright, I decrease the exposure. I almost always use manual.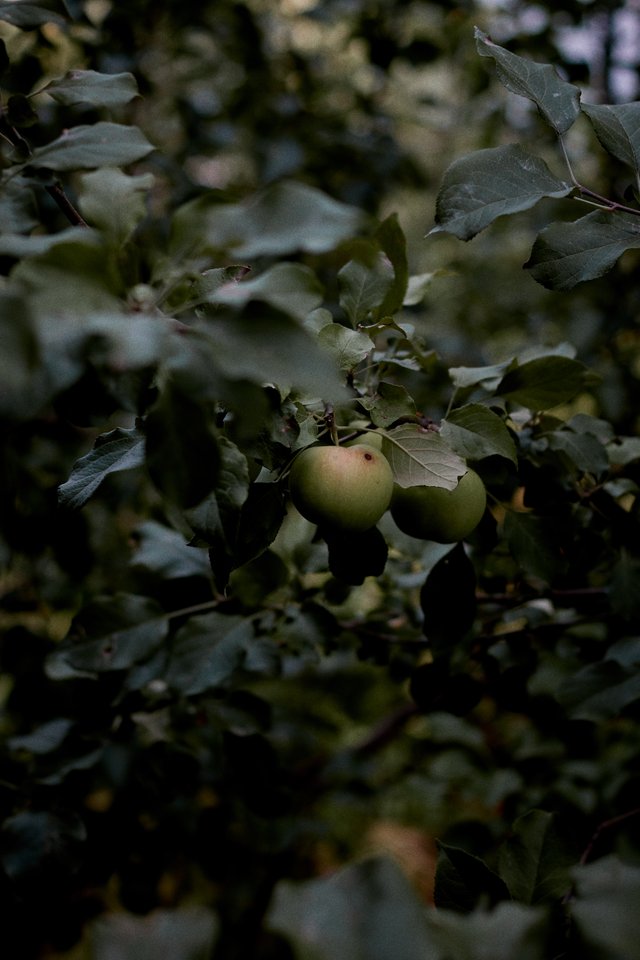 The weather was very sunny that day and the photos were taken during the daytime. I managed to find the necessary shadow from the branches of the apple tree and also I chose the settings of my camera that I needed. As a result, I achieved slightly dark photos, which were refined with the help of processing and acquired an even more beautiful look.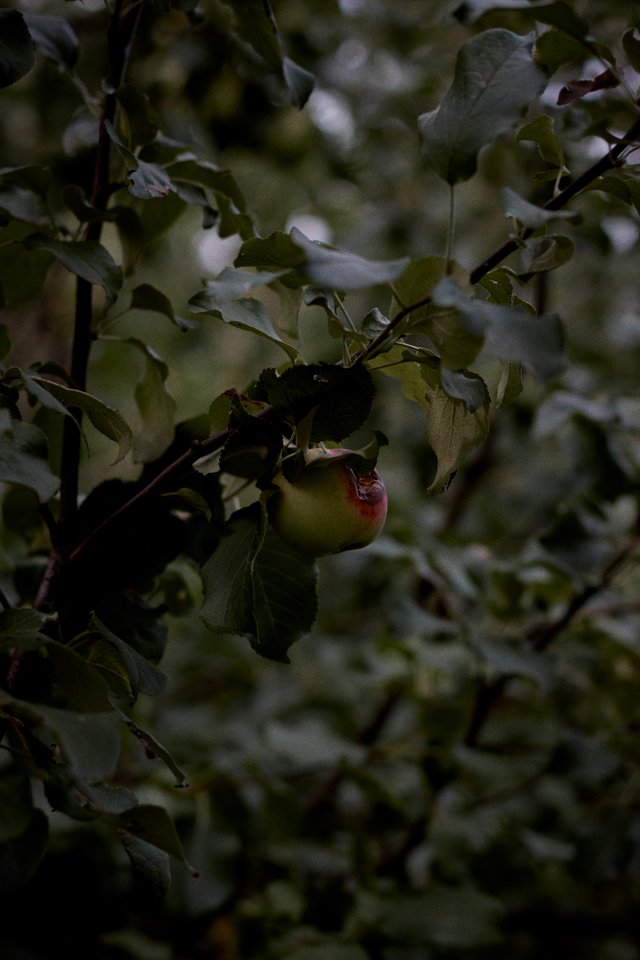 ---
Camera Model:
Camera Lens:
Camera Settings:
Diaphragm f/2.5
Excerpt 1/160 s
ISO 100
Processing:
**
Photos were taken @milaoz
Spend more time with nature, because its moments are priceless
---