Pink Roses. Bright Processing
---
PINK ROSES. BRIGHT PROCESSING
---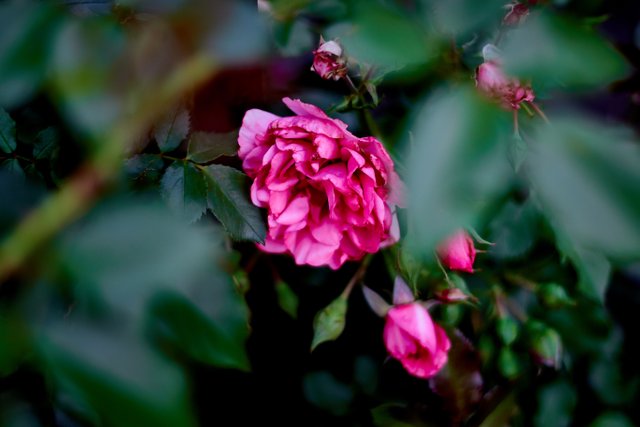 I especially like the process of processing flowers, especially when it comes to roses. This time I took some photos of roses with a pink tint. In the process of processing, I decided to add as much saturation as possible to the pink petals, as well as the green leaves. Overall, the photos are pretty bright with rich green leaves and pink petals.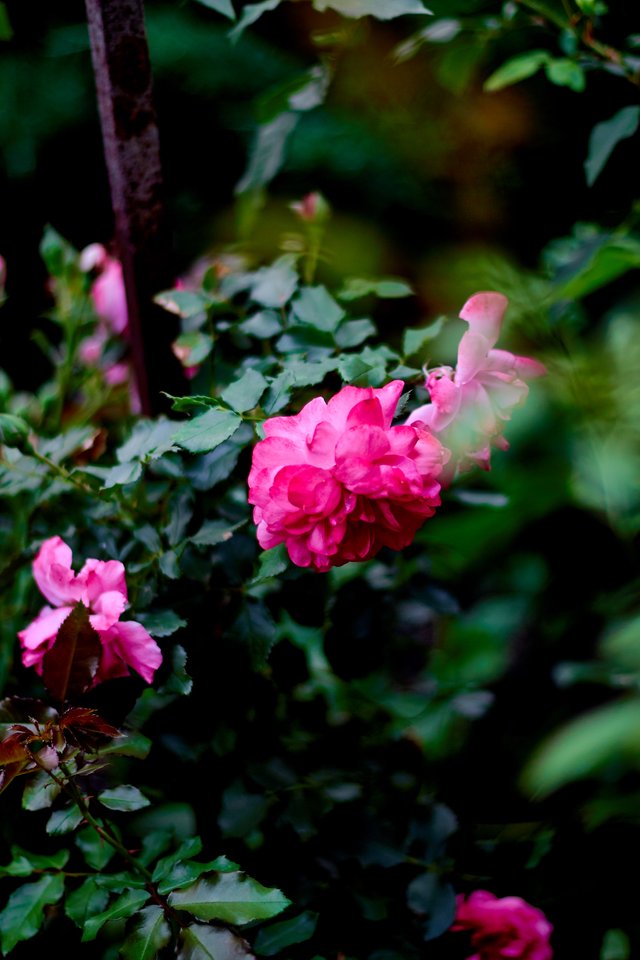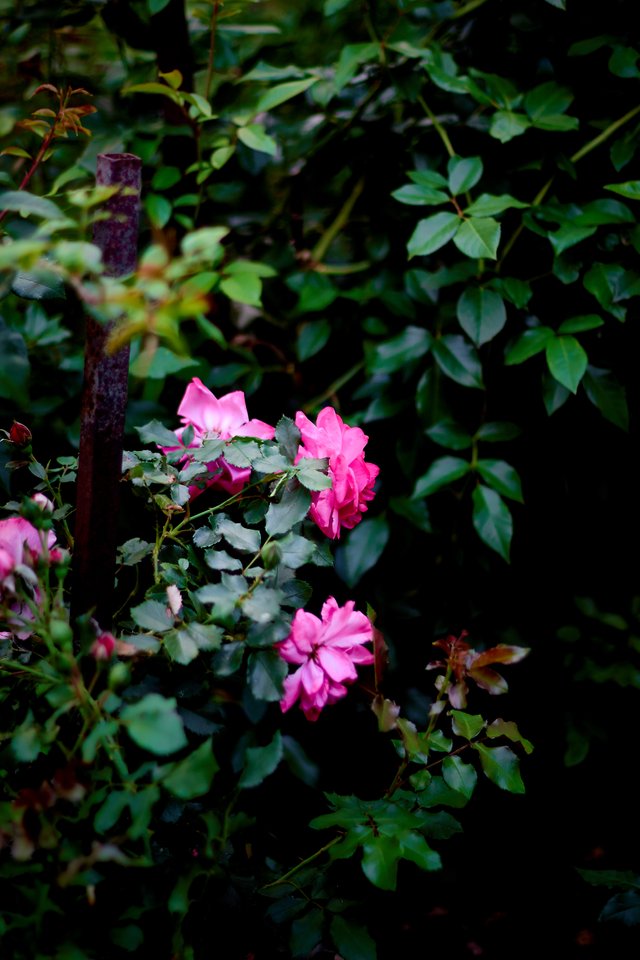 Each rose is unique in its own way and has its own specific structure of the arrangement of petals and its own volume. These pink roses were already fully opened when I took these photos and very soon their petals will be on the ground. Roses tend to be beautiful for a short period of time and then gradually fall in the form of petals.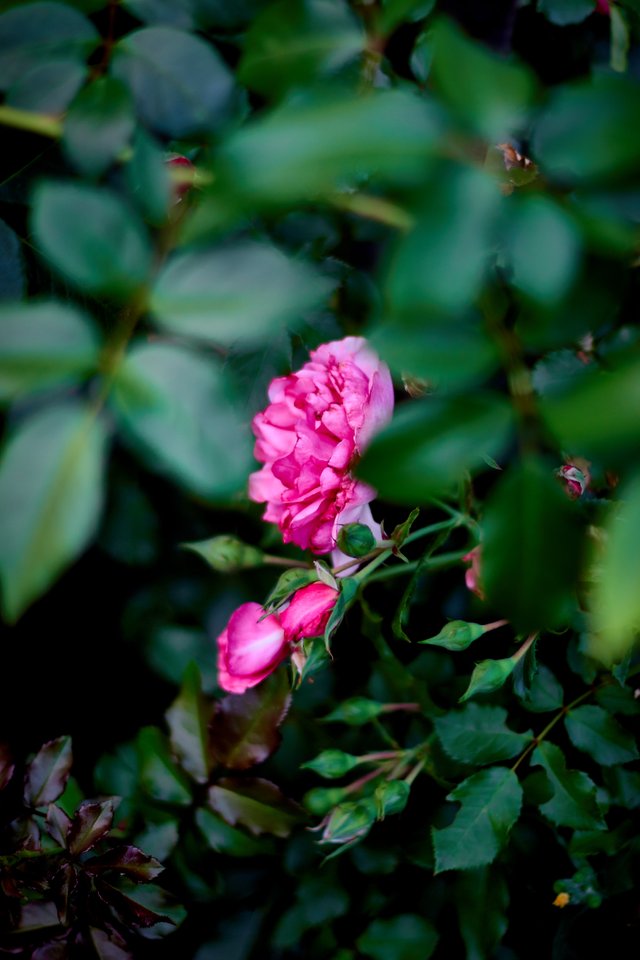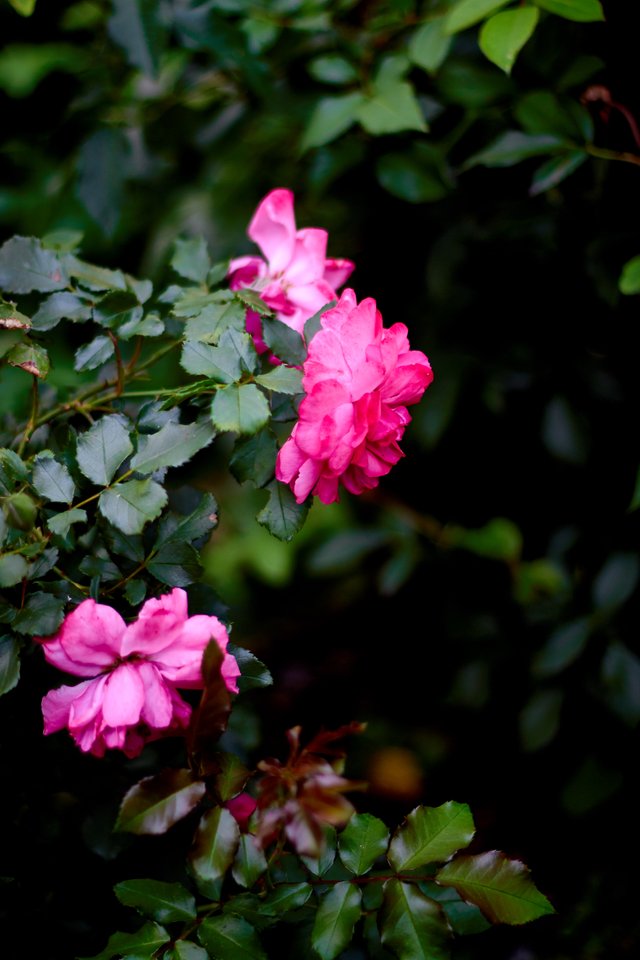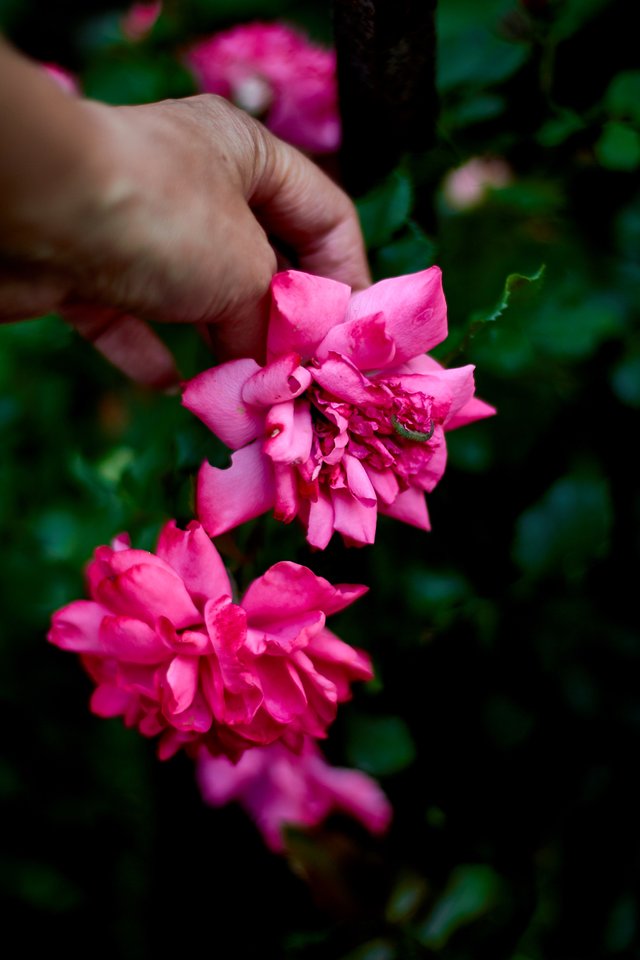 I noticed a green caterpillar on one bud. This is a rather unique event when you can see an insect on rose petals. I managed to capture this moment. I slightly raised the bud of this rose with my hand and quickly took this picture with the other hand.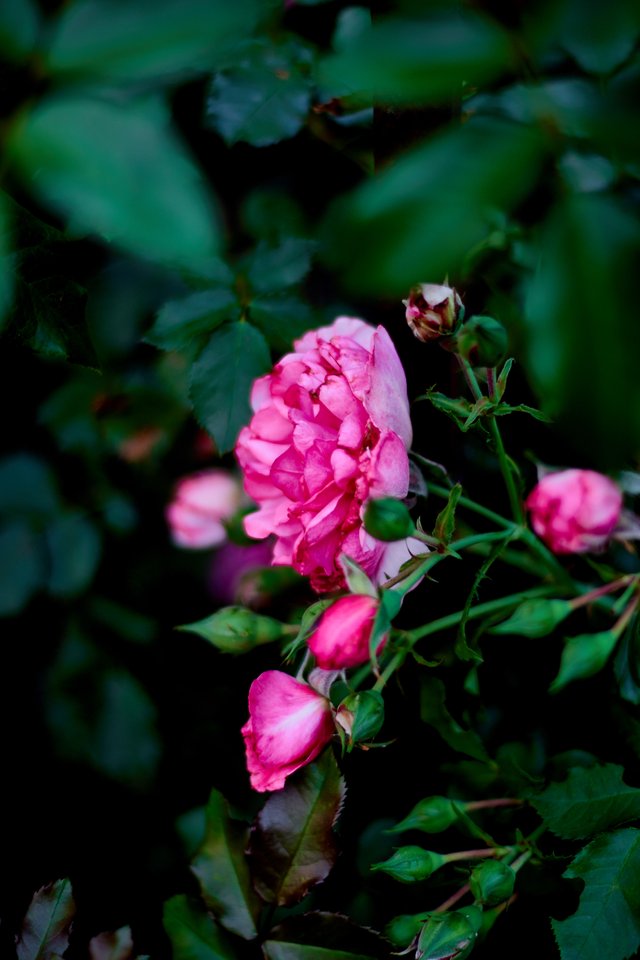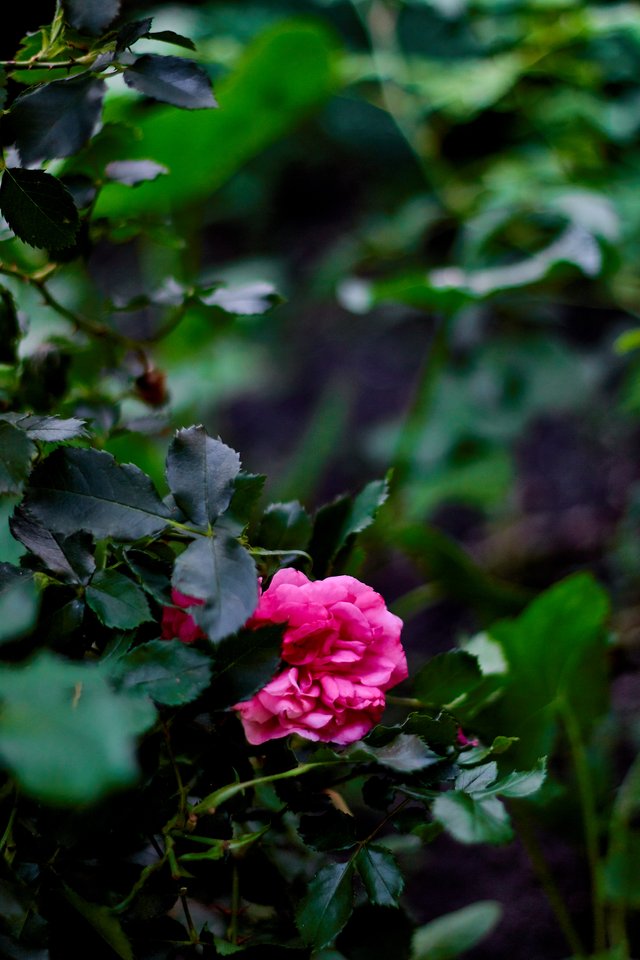 ---
Camera Model:
Camera Lens:
Camera Settings:
Diaphragm f/1.4
Excerpt 1/160 s
ISO 100
Processing:
**
Photos were taken @milaoz
Spend more time with nature, because its moments are priceless
---