One day in Western Papua
Safari in Western Papua on the one hand is very interesting for anyone who loves the underwater world, on the other, this is not a simple task for the photographer. Life in the water there is simply boiling, and more than diverse. This is because the waters of the two oceans are constantly mixed in this region.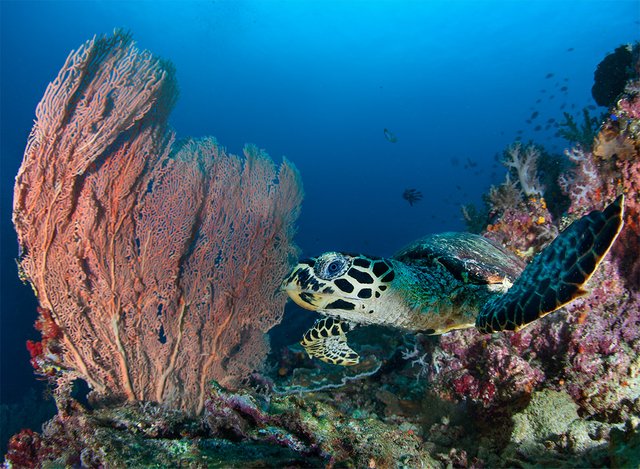 However, there are "pitfalls" here. One of them is changeable weather. It would seem that the equator is always warm ... But after a few days of stay, regular rains begin to get a little boring. And it would be nice sometimes they pass in an hour or two. But there were days when the rain did not stop from morning to evening.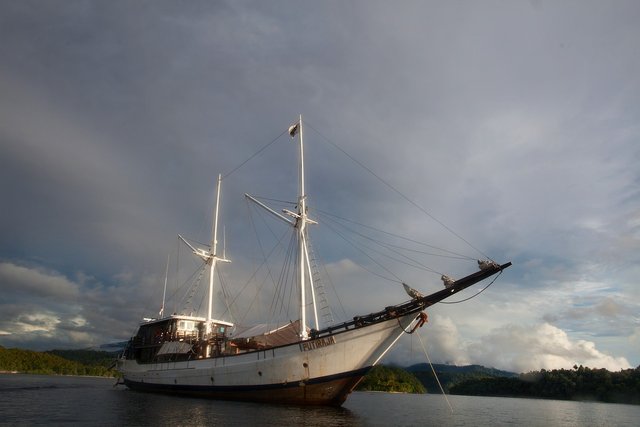 And it just seems that in the water it does not matter. In fact, when it's overcast, it's much darker under water and some of the beauty is lost. Probably only for macro shooting is not particularly important. But you agree two weeks to shoot a macro that would suit only a very stubborn fan. On what I love this type of shooting, but everything has boundaries.




Especially when around such beauty and non-frightened animals swim. For example, turtles. There are a lot of them and we saw them almost on every dive. Here, for example, the young beads. I did not often see such beauties.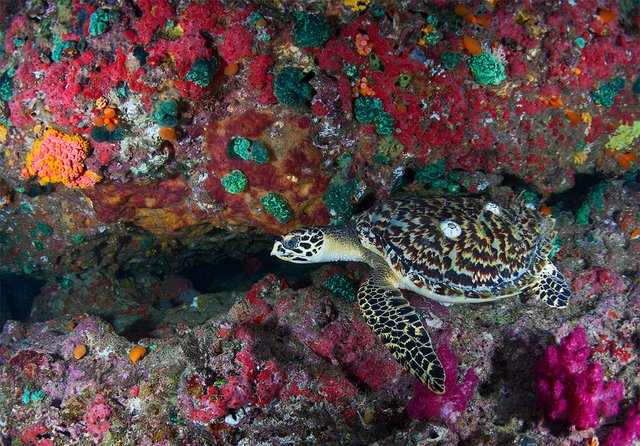 In contrast to mature turtles, it has a very mottled and bright shell. Throughout life, it becomes covered with plaque, polyps and much more, and becomes more like the upholstery of a heavily tattered sofa.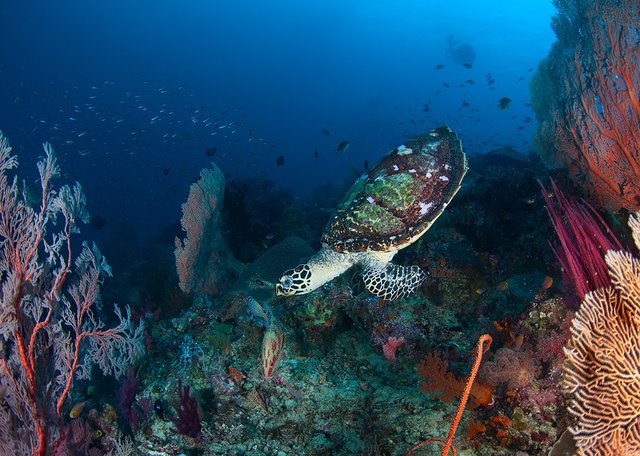 All this on a single dive. A small dive site of several rocks sticking out in the middle of the sea. The reef that appeared around them. In such places, there are always a lot of different kinds of fish going.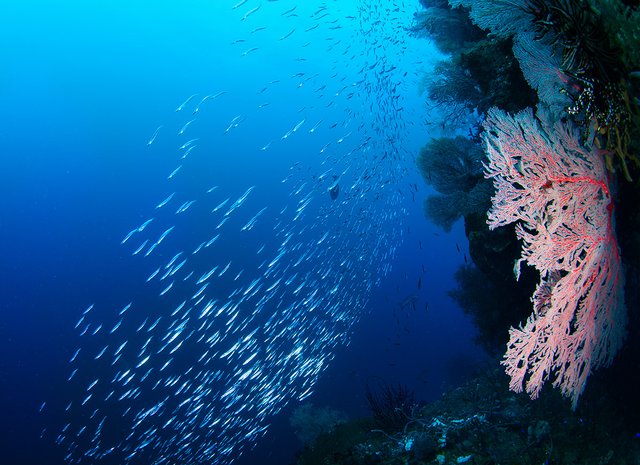 But the currents are more than strong. In some places it was simply impossible to hold on. But you can try to maneuver between rocks and corals. Trying not to get into very strong streams. It is interesting that the fish are also unable to fight such currents. Especially currents add problems to bat-fish.




They are flat and if they try to turn around, the current immediately blows them away. Therefore, they have to keep strictly in the direction of water movement and move in the same direction. But in most cases they certainly prefer to evade the struggle, and hide behind corals or stones.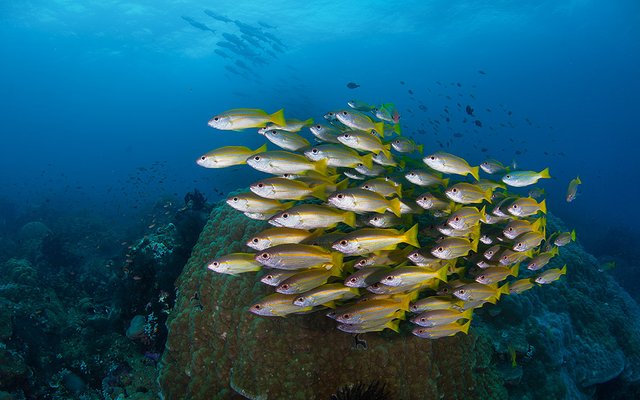 And here's how you can shoot a macro in such a place?) And there are a lot of micro-world inhabitants. Perhaps more than anywhere else on the planet. But the currents are very often very difficult.
I had experience when I stayed on a small rock to shoot shrimps, and my friends swam around the corner. After that, our boat picked them up after 2 kilometers in the open sea.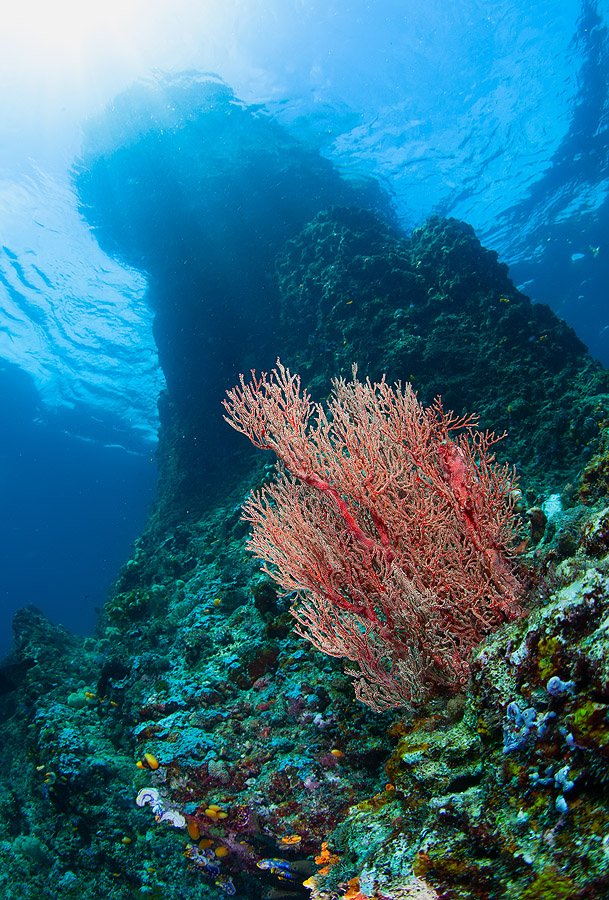 West Papua, Raja Ampat.
------------------------
My equipment: Canon 5Dmk2 + Canon 15mm fish eye + Nexus underwater housing+ 2 Inon 240strobes.
More details about my underwater setup: https://steemit.com/@narchuk/me-and-my-equipment
------------------------
[//]:# (!steemitworldmap -0.376548 lat 130.965365 long One day in Western Papua d3scr)