Super cold day in Jerusalem
Israel is usually fairly warm, and in the winter it's cold- but not so much.
I live in Jerusalem for the past 2 year, and I haven't seen snow yet. Even being in New-York in the midst of the winter didn't work, now snow.
It's quite disappointing, I know plenty of you who need to travel to work in the snow probably lough at me, but I do want to experience that...
Anyway, today I was walking to school, I walk trough Sacher park every day, a beautiful park, the biggest in Jerusalem.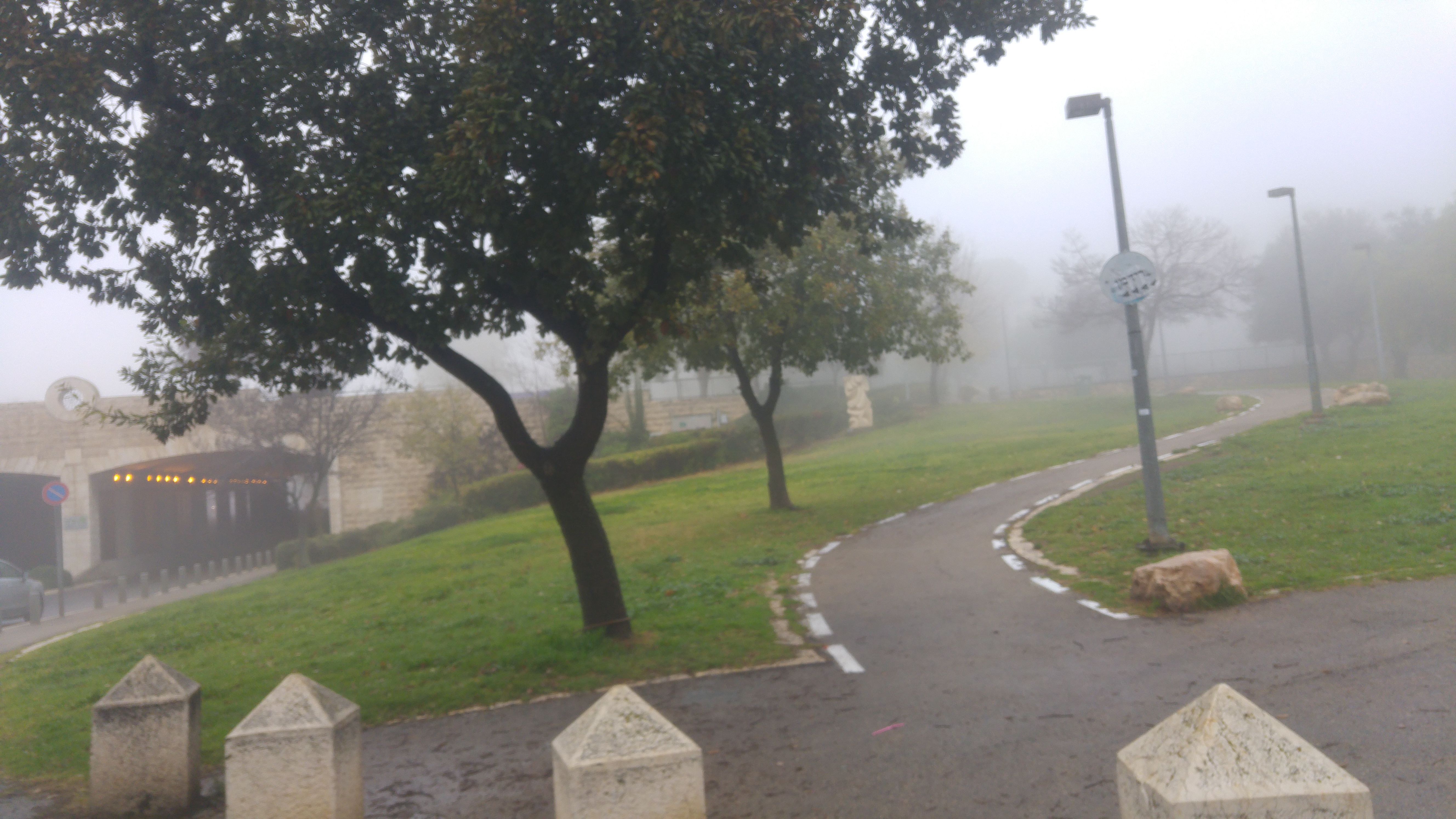 (Taken by me)
And it's so fogy, and beautiful. And cold, way too cold. I wish it will snow soon.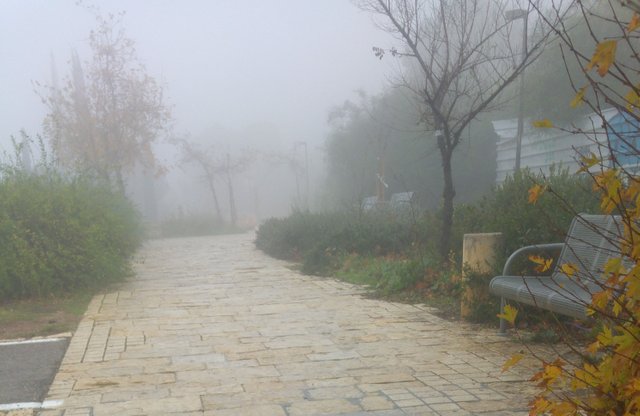 (Also taken by me)
Have a great day everybody!