Dutch windmills: the Lonneker molen in Lonneker, The Netherlands
A few days ago, I went to visit another windmill near my home town, the Lonneker molen.
This model of windmill is probably more familiar to you than the post mill I wrote about earlier. There actually was a post mill in this spot before, but it burned down in 1847 and a new windmill was built in 1851: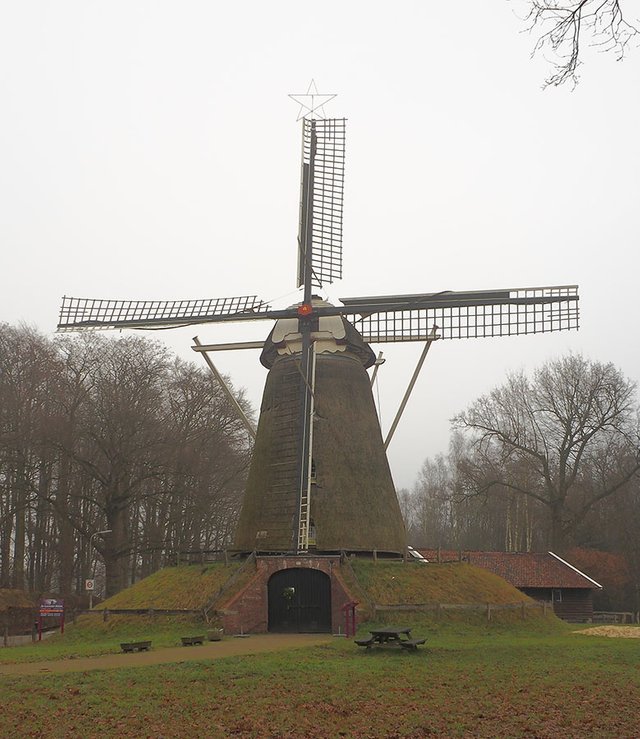 Olympus Stylus 1s, 33mm, ISO100, f5.6, 1/125
It is a beltmolen, which roughly translates as "windmill on a sand hill". These mills are much bigger than post mills, and only the top is turned into the wind, the rest is stationary. An interesting feature of this mill is that it is a drive-through; farmers drove their carts with grain in at one end, and drove out with the flour at the other end.
Here you see the back of the mill, with the exit doors, and the beams that hold the top and converge at the bottom. This is the construction used to turn the top of the mill into the wind: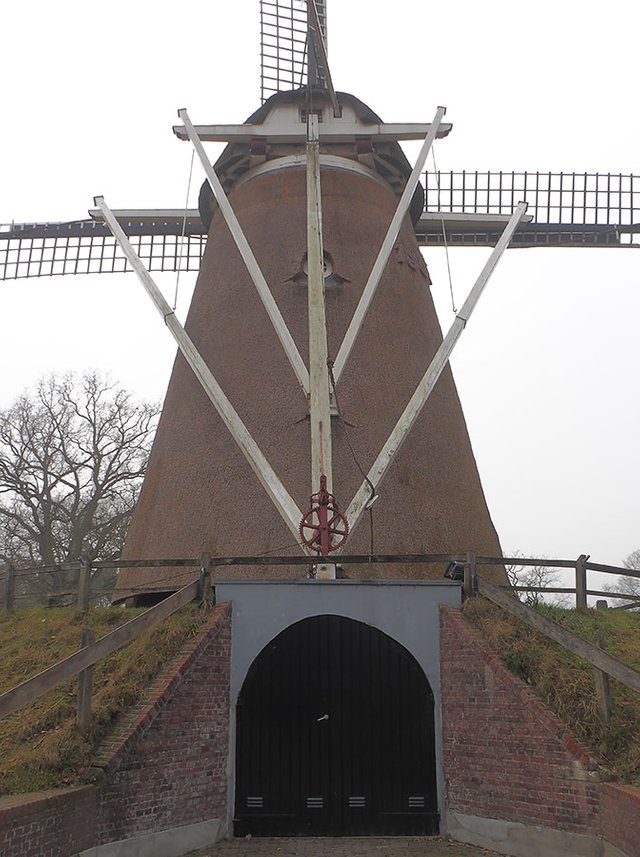 Olympus Stylus 1s, 28mm, ISO100, f5.6, 1/100
At the bottom of the construction there is a winch with gears that allows the heavy top to be moved by hand (the handle is stored in a safe place):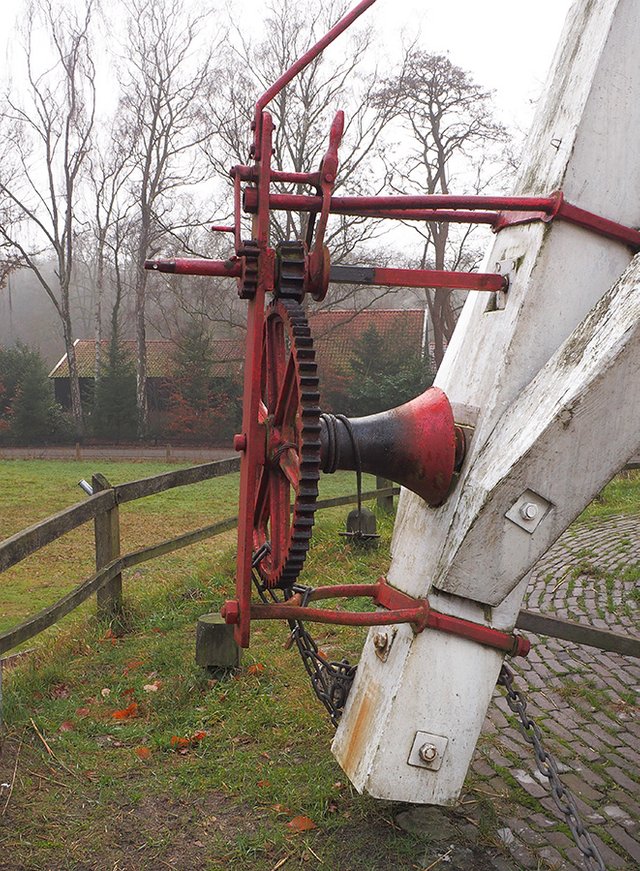 Olympus Stylus 1s, 42mm, ISO200, f5.6, 1/80
Grain mills like this were once found all over the landscape, and all the local farmers went there for milling their grain. The ones still standing are operated by volunteers, and you can still bring your grain for milling or buy flour on some days.