A very cold day on Lake Superior today 🇨🇦
The sun was shining but it was still very very cold.
-30 Celsius and dropping quickly. We have the fire going and will drink some whisky to stay warm.
Even though today is March 01, Spring is still very far away....
And summer even further.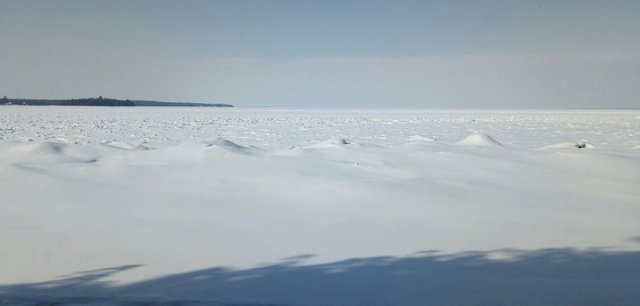 We had to dig a path to the outhouse. Everything is frozen over.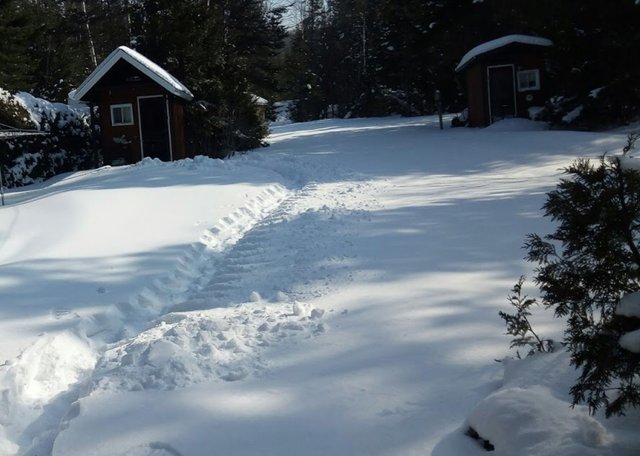 This is the view from the lake looking towards the shore.
I can't wait for warmer weather. Maybe by June.