A Silver Star Hike From The Past
So a few months ago I dug out an old computer to mine some Boid for cancer research and to upvote some posts on Whaleshares. Perusing through the hard drive the other day I found some old photos that had slipped through my consolidation of all photos I had. Here are some of those photos from a hike I took to the top of Silver Star Mountain in southwest Washington state in May of 2009.
Click images for larger view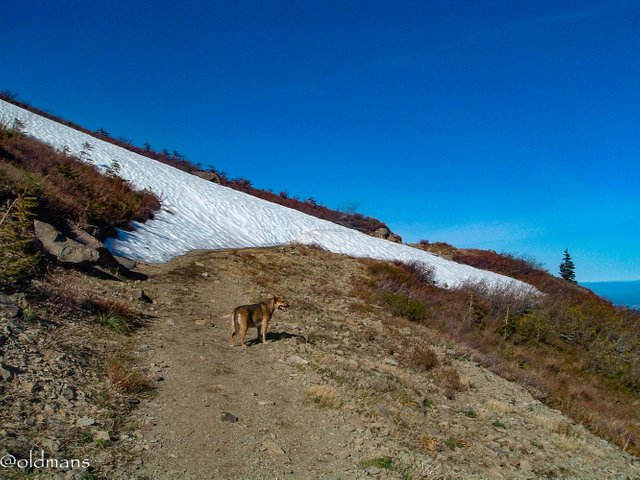 My hiking partner Dixie. We went on many adventures together before she had to leave in 2012. I still miss her with me on the trail.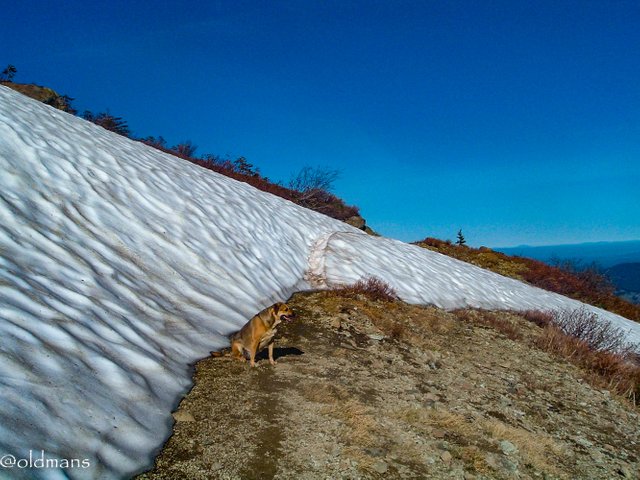 This is a hiking only trail now but you use to be able to drive to the top back in the day. We made that drive a lot the first couple years out of high school. It was very easy to entertain yourself up there in various different ways. ;) More on that later.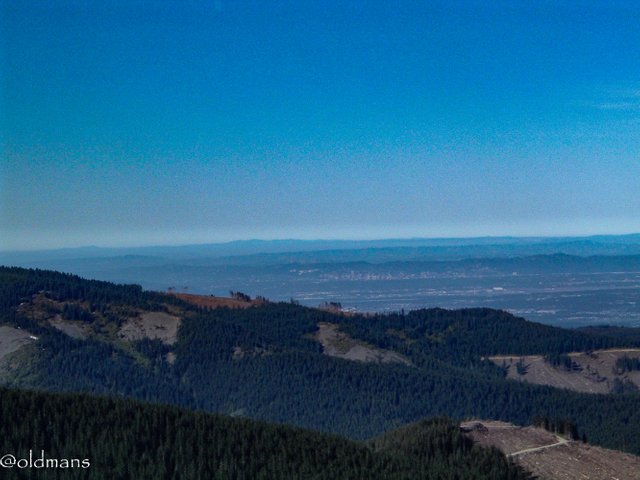 The first view of Portland OR in the distance looking south.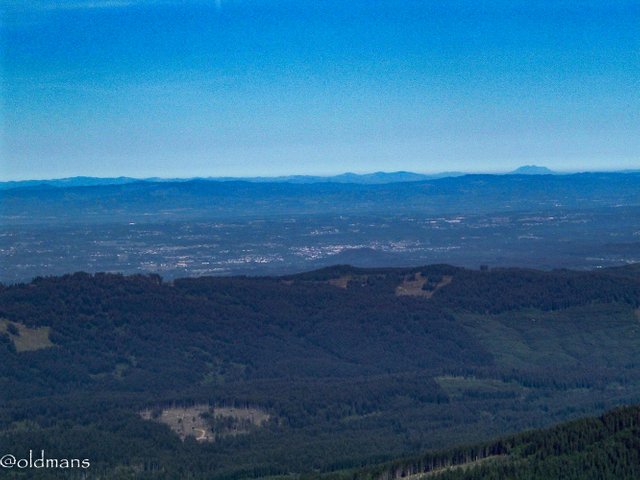 Looking west at Clark County down below where I lived at the time.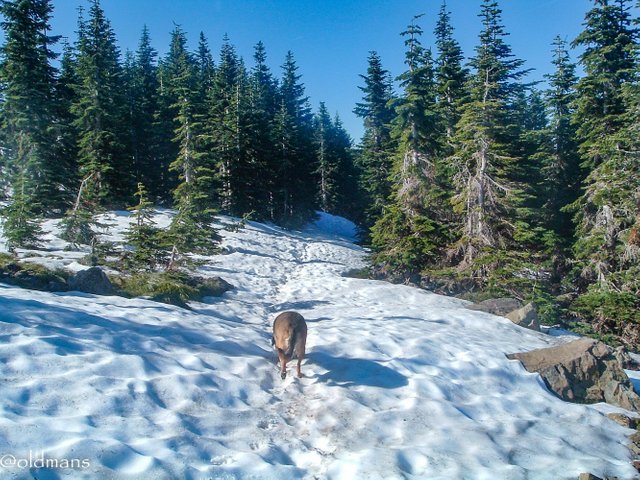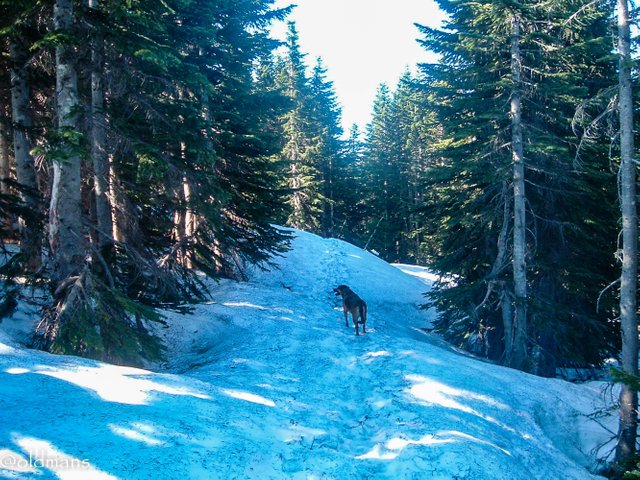 So it had been a pretty snowy winter that year but I still wasn't expecting this much. The east wind from the Columbia River Gorge can be pretty strong sometimes and I think this is mostly wind blown snow that piled up in the trees and was taking its time melting. I do remember taking pause a couple times and wondering what I would do if I fell through the snow into a void. There was a pretty well established trail through the snow so I took my chances. :)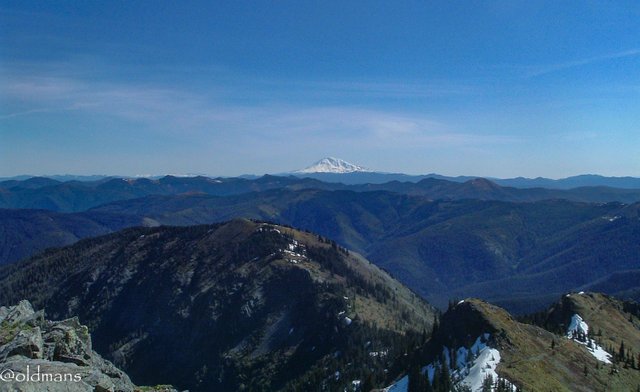 A view of Mt Adams from the summit with the snow capped peaks on the left being Goat Rocks.


A panorama I stitched together in Lightroom of Portland Or, Vancouver Wa, and Clark County all in the distance. Sturgeon Rock is the outcropping right in front of me.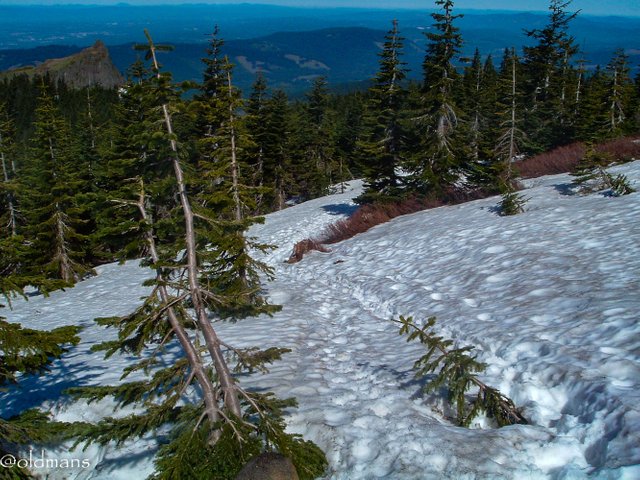 Starting back down the trail.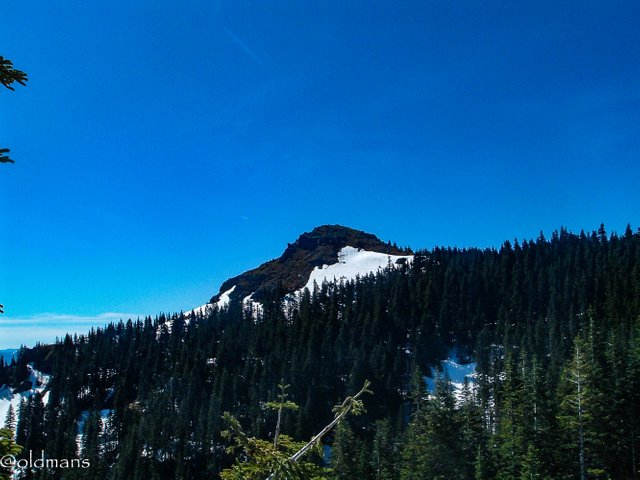 A view looking back of the summit I was just on.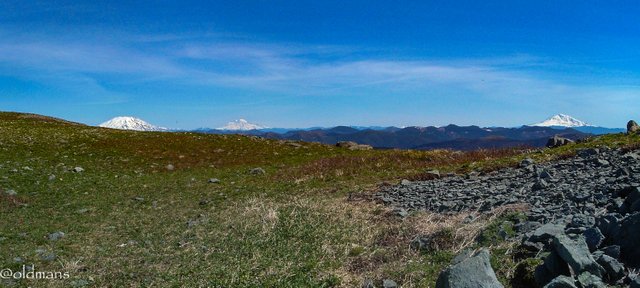 Another stitched together pano featuring left to right... Mt St Helens, Mt Rainier, and Mt Adams.
A little story about this place. On one of those long ago night time drives up to the top we ran across a collection of about 20 people walking around in blankets with their heads covered. They were there complete with a generator and some death metal guitar riffs. I guess we weren't the only ones out expanding our minds that night. :)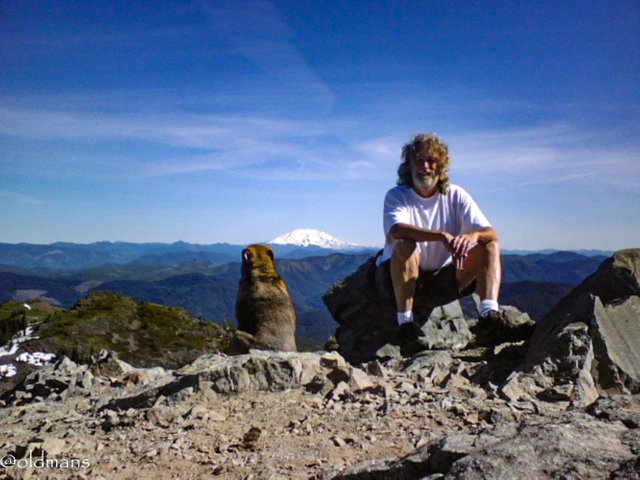 And lastly and leastly me and my hiking partner in a poor image selfie with and old LG phone I had. Dixie had been facing the camera, but by the time I got the timer set and got back to my place she had decided I was taking to long and turned around to enjoy the view. Mt St Helens in the background.
Click images for larger view
Photos taken by me with a Fujifilm Finepix A210 (except where noted) with some Lightroom post processing.
Thanks for looking and enjoy your day!