Kite Boarding/Wind Surfing - Columbia River Gorge
Here are some more shots from my trip last weekend. Took these from the road as we were passing by and into Hood River OR. Hood River is considered the wind surfing capital of the world. It is also fast approaching the kite boarding capital also.
Click images for larger view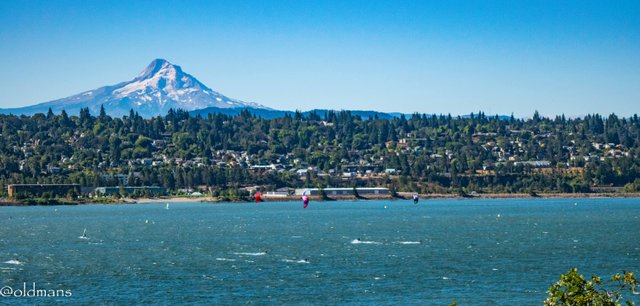 These first three shots are taken from a moving car on HWY 14 in Washington state.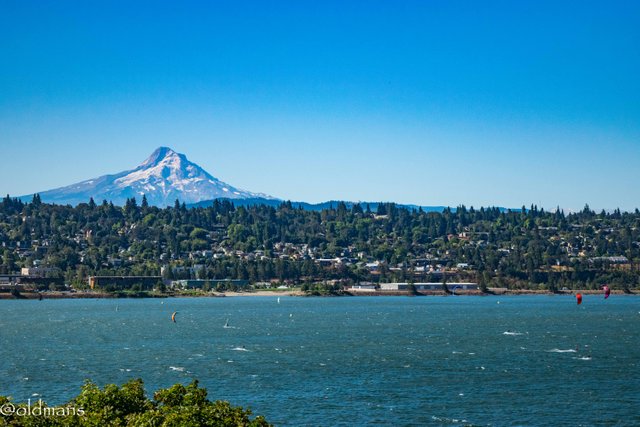 You can see Mt Hood to the south and parts of Hood River across the Columbia River.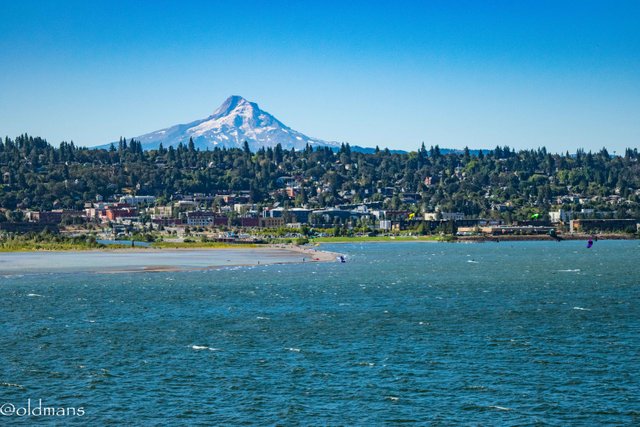 This shot shows the downtown area of Hood River.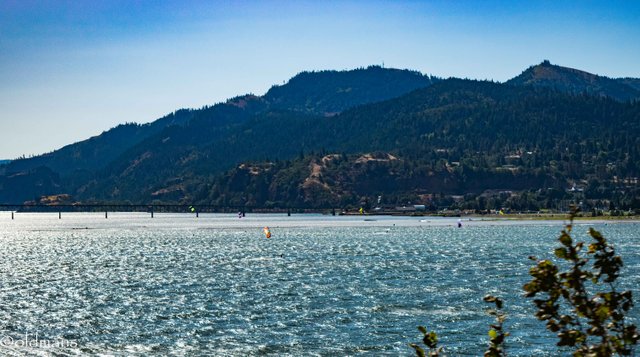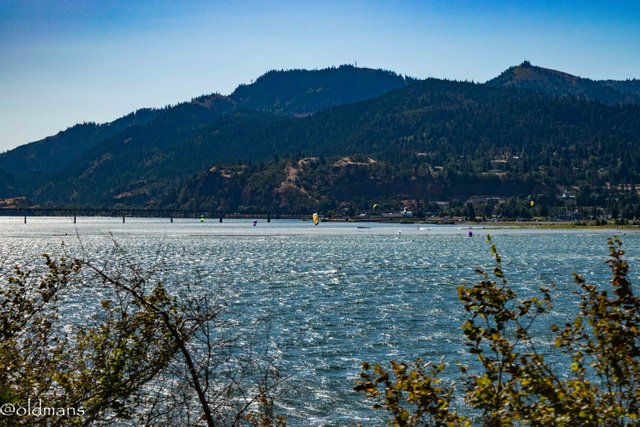 Looking east at the Hood River Bridge we are about to cross.


A panorama from the bridge looking back west down the gorge. Wasn't sure how this pano would turn out since I took it from a moving car that changed my physical position for each shot. Most panos I create are from me being in a static position and taking several shots as I pan the landscape.
On another note the rock outcropping on the center/left is Mitchell Pt. For those that follow me you might recognize the name from a post I did a couple weeks ago where I shared an image from the top.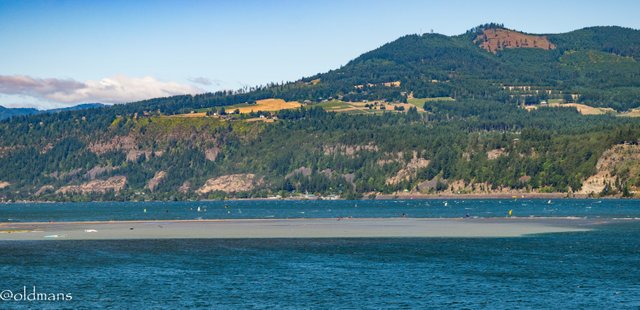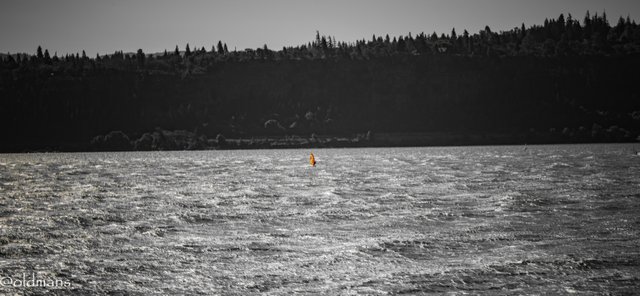 Here is a guy that looked a little lonely so I tried to make him the most colorful thing in the picture. :)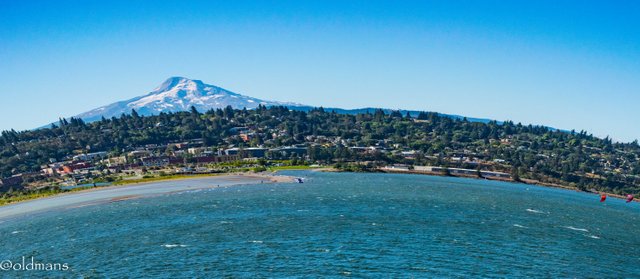 And finally a couple more panos from driving down the road. The reference point for each of these shots comprising the pano were quite a ways a part. The only way Lightroom would stitch them together was spherically. Kind of weird but it was a good Lightroom learning experience and another great day in The Gorge! :)
Click images for larger view
Photos taken by me with a Nikon D3300 and CPL filter with some Lightroom post processing.
Thanks for looking and enjoy your day!