More Gorge Vistas
All photos taken by me with an Apple Iphone 4S with some Lightroom post processing except where noted.
Here are some older shots of the Columbia River Gorge taken before I had my Nikon DSLR. These were probably taken anywhere from 2011-2014 except for the one shot my dad probably around 1974.
Click images for larger view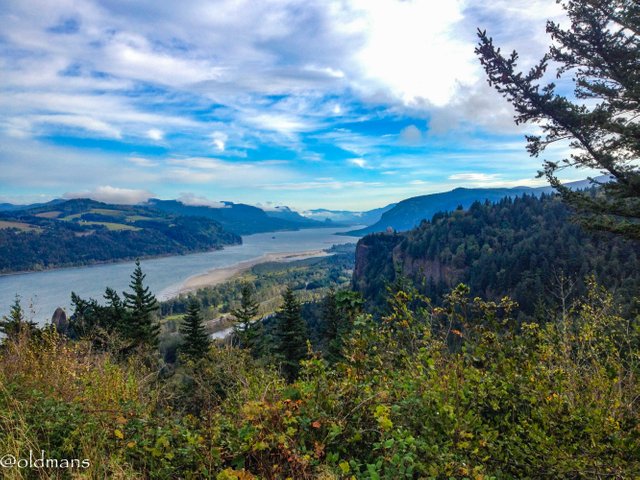 This is near the west end of the Gorge looking east on the Oregon side of the river. The little building center right of the picture is the Crown Point Vista House. It was built around 1918 as part of HWY 30 that went up the Gorge from Portland OR. Beacon Rock is in the distance (center of pic) and on the lower left bottom is Rooster Rock. This link will give you a little more info on the somewhat sordid history of the rock and the surrounding area. :)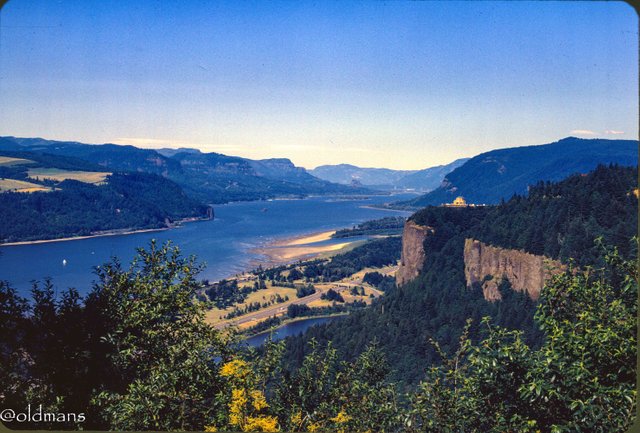 Here is a shot my dad took around 1974 from the same location. This shows a little better view of Interstate 84 that replaced HWY 30 through the Gorge.
35mm slide taken by my father with an unknown camera. Scanned by me with a PowerSlide 5000 using VueScan x64 software. There is also some Lightroom editing applied by me.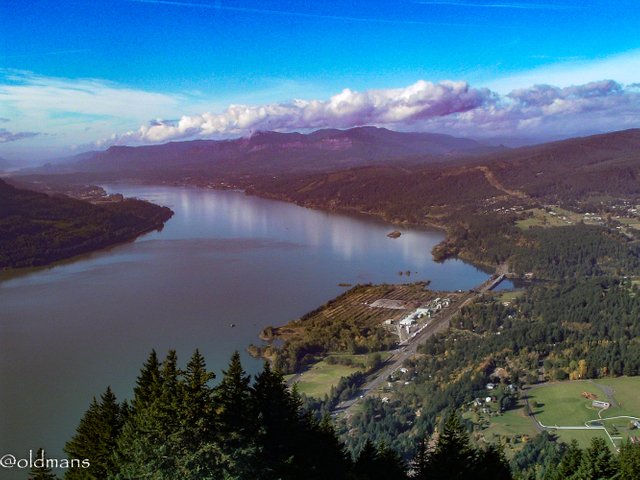 Fujifilm FinePix A-210


This picture and the preceding one were taken on a hike to the top of Wind Mt on the Washington side of the river. Looking west.
Fujifilm FinePix A-210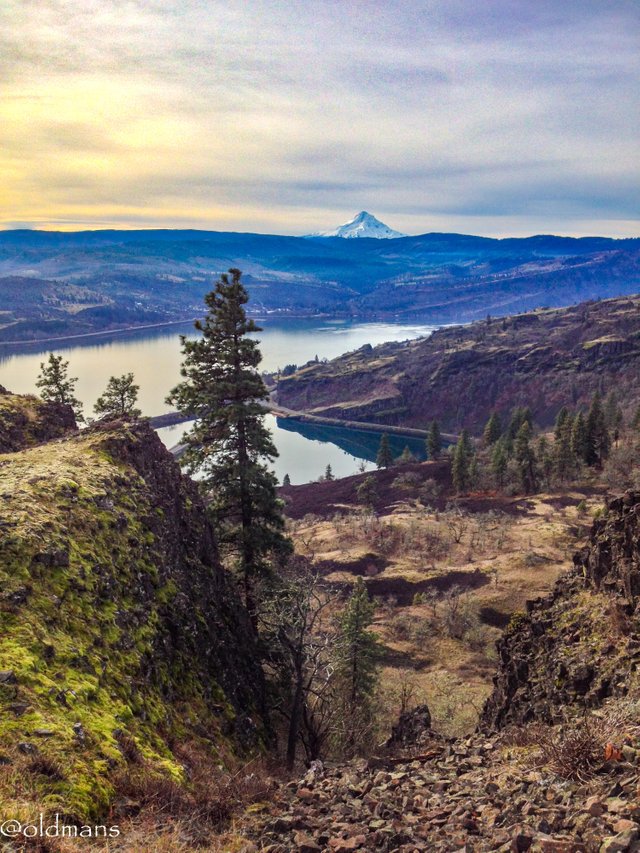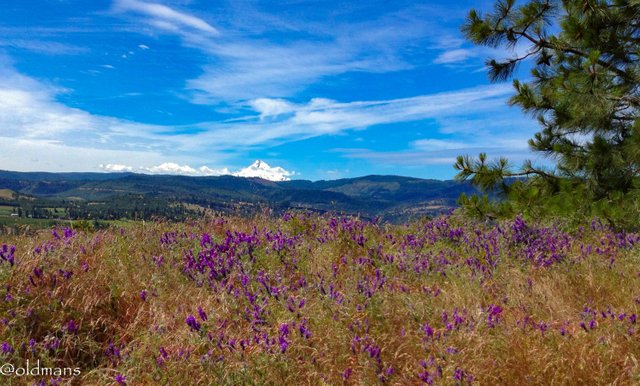 Here are a couple shots taken at different times of Mt Hood from Catherine Creek on the Washington side.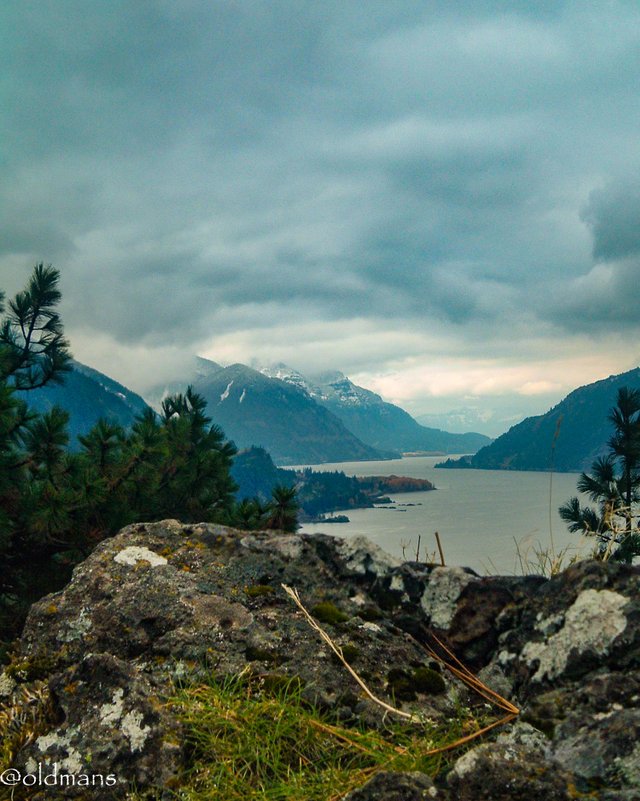 This is a little upright panorama I stitched together in Lightroom from the top of Mitchell Pt. I was really pleased with the outcome. I am looking west back down the Gorge from the Oregon side. I was literally laying on my belly here because I was to afraid to stand up. lol. I had to scramble up and down on my hands and knees. Luckily I was the only one up there this day. ;)
Fujifilm FinePix A-210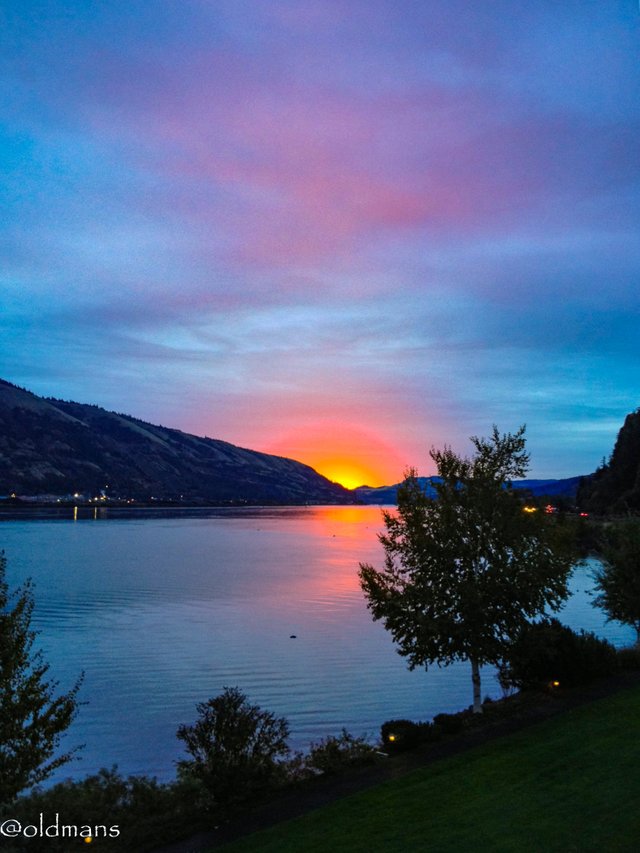 Sunrise from the Best Western Hood River Or.


Another pano I put together in Lightroom of Elowah Falls.
Click images for larger view
Thanks for looking and enjoy your day!