Tree Tuesday - Barcelona
Sometimes it's not easy to find the topic for the post. I usually check the hot page to see if there are some interesting stuff going on.
Before I joined steemit I wasn't a big fan of photography. I just took a shot or two of our family to see how we're getting older. And besides that, we didn't have digital cameras at that time and smartphone was too smart for me.
When I start posting my English was bad. Really bad. I'm not saying that now is good, but I can feel some progress.
My only choice to be active here was with a photo blog. That's how I call it.
Wherever I go my phone is always with me and sometimes people staring at me when I taking shots of a car, tree or some other usual everyday stuff. I got used to that with time.
People are creative and they have a good imagination. There are many contests on steemit and Tree Tuesday is just one of them.
For today I choose a couple of photos of trees I took in Barcelona in April this year.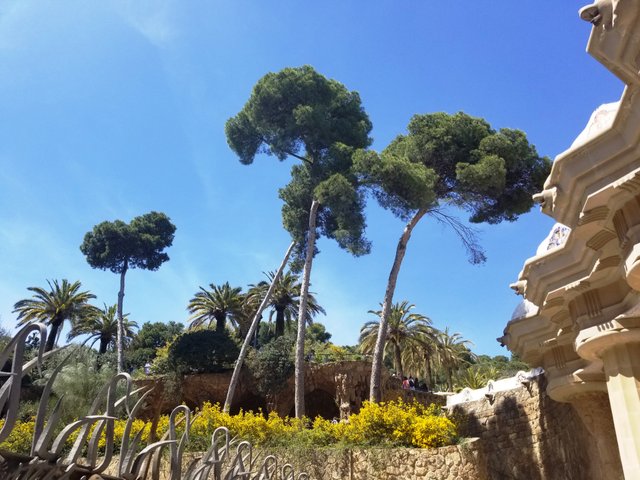 Pine trees in Guell Park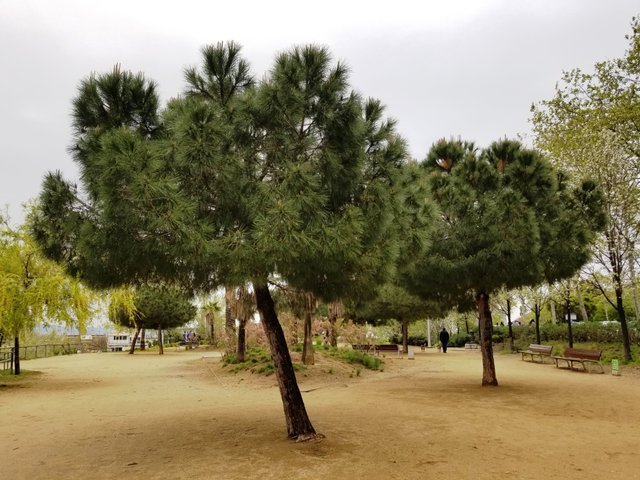 I noticed that all pine trees are leaning sideways.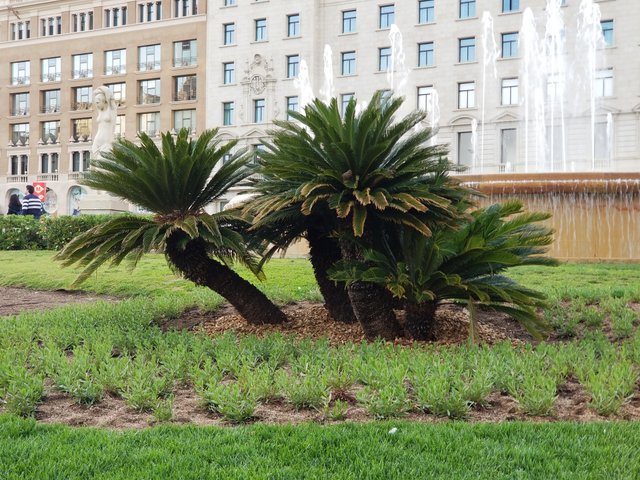 Well, it looks like palm trees too.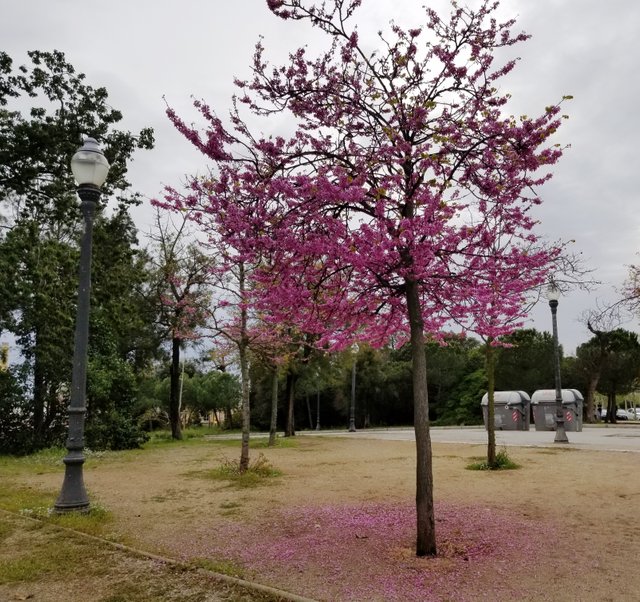 The Spring blossom in violet.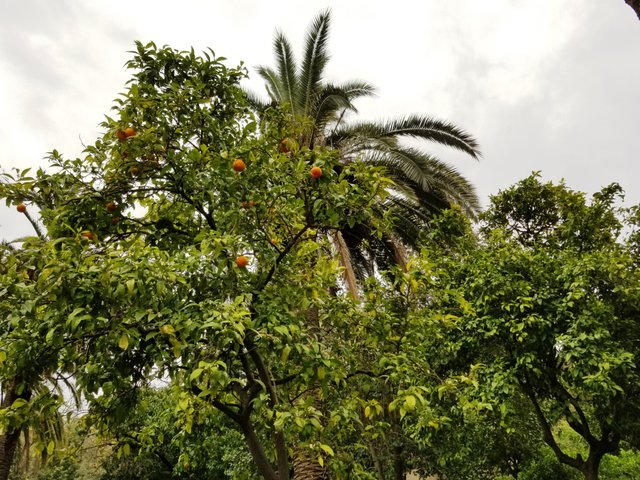 I wasn't sure if these are oranges and I was afraid to ask because I didn't want to see people laughing at me.
I never saw them hanging on the tree before. Only in the store.
Maybe they aren't even oranges.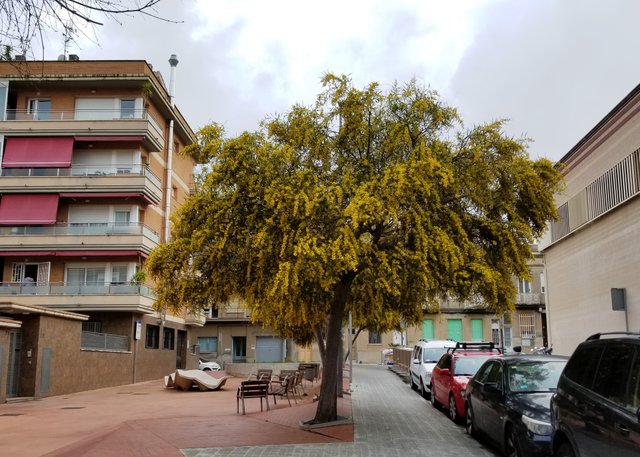 Another Spring blossom in yellow this time.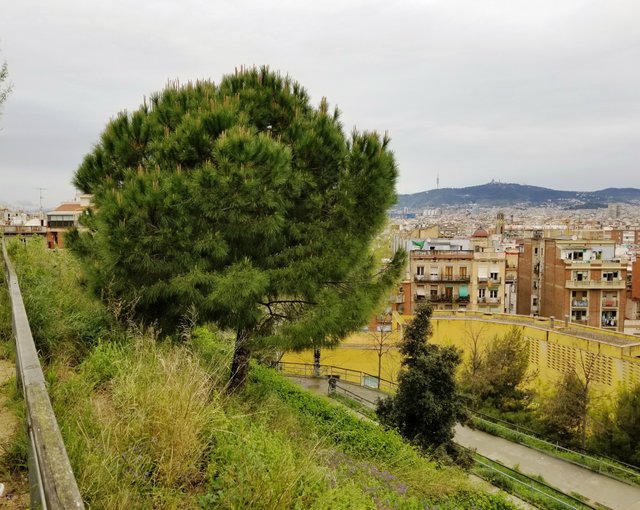 Pine with the city in the background.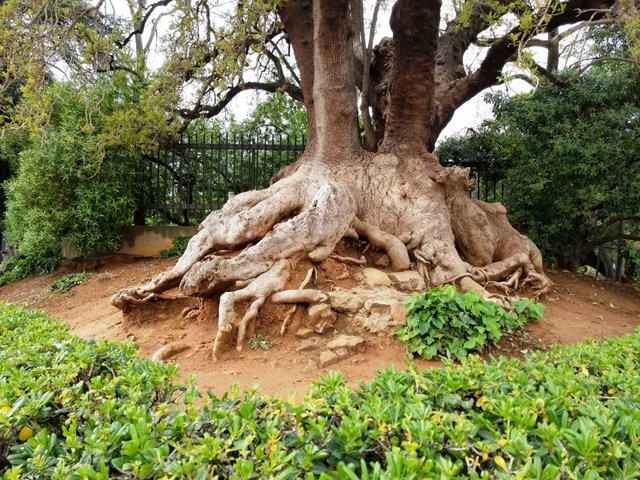 I saw many of these. They look like they want to dig themselves out and move somewhere else.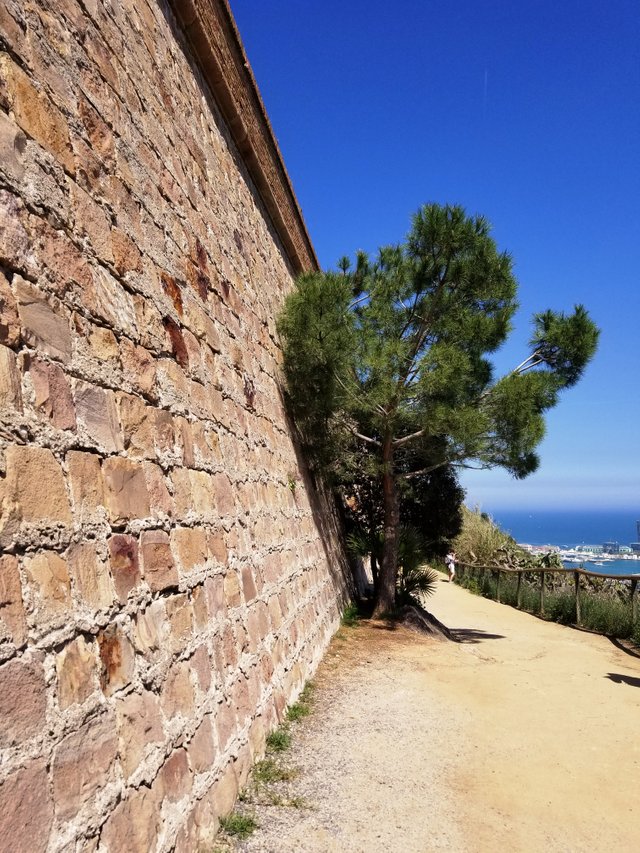 This one speaks for itself and it's my favorite.
That's all for today, my friends.
Yesterday winner with the best answer is @cryptictruth.
See you tomorrow.