Hibiscus a TAKE A PIC COMMENT CONTEST by @olivia08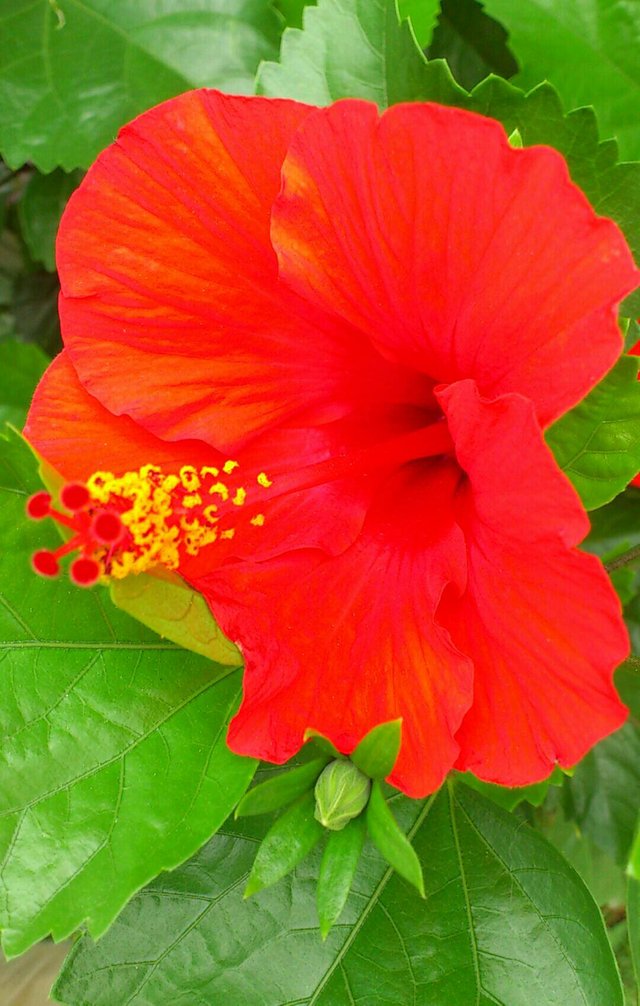 Dear @olivia08,
Hi there..., You have just said to just drop the flower in a comment.
But since this is your first hosting I want to have a souvenir of my
comment and for your hosting memorable too, so pardon me if I have
to make a copy of my neighbor's red gumamela grow, lololollll...
As usual, anybody can join the @olivia08's contest here
Earlier today, I passed by my neighbor's flower garden and this bright
red single-petaled hibiscus tempted me to click my phone and post it here
and make a wink at your contest.
I have a lot of flowers grow collection in my gallery but I think this
unedited red gumamela captures my lens.
It's a last-minute decision actually to join as you can see a token has been
sent to you and I was about to get back to my usual game online yet melai
wanted me to have her here starred in this post. haha!
Congrats to you @olivia08.
From your biggest fan!