A rural calling for Papillon!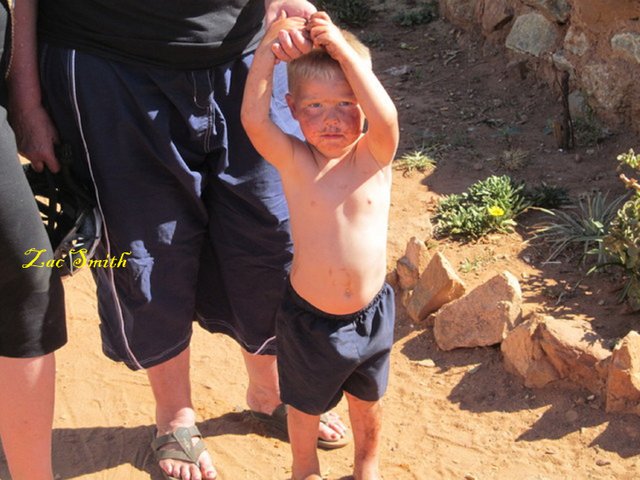 Will he stay poor for the rest of his life?
By now many of you know the history and the amazing work of The Papillon Foundation in Johannesburg, South Africa.
For more see; http://www.thepapillonfoundation.com
The news is that the rural needy call has finally become too loud and Papillon has relocated to another province in the country with the focus on empowering farm laborers' children to justify Papillon's logo of; "Creating better tomorrows...". Stephen and Marian Smith (Papillon founders) have moved into the rural area and are now staying on a farm in a cottage. We believe in staying with, or near the people in order to understand their needs!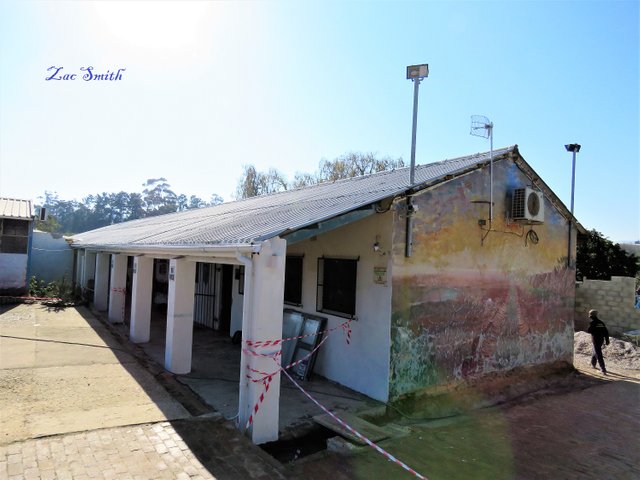 Will the children in this farm school ever have a future?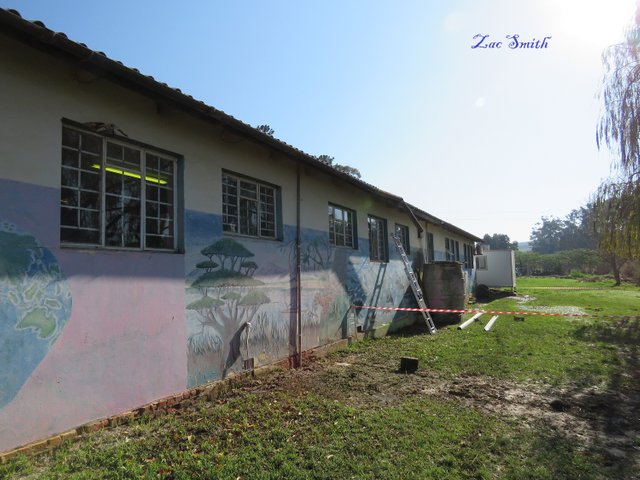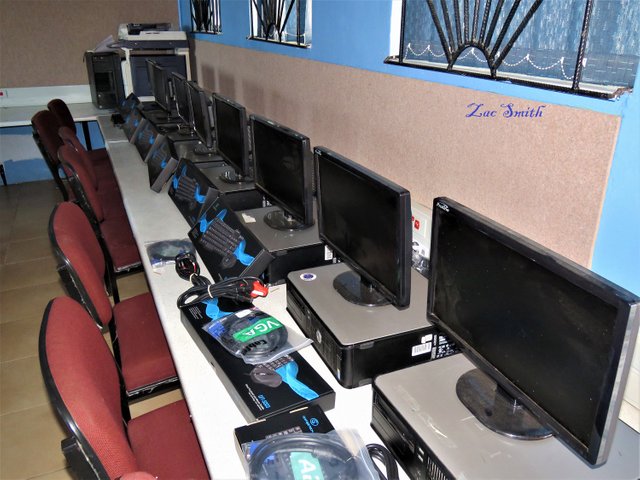 Well, if they have an opportunity at quality education, their limits will be vastly expanded!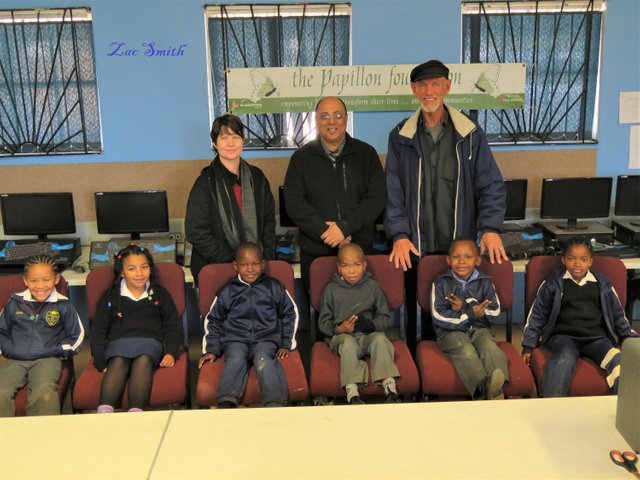 And this is where The Papillon Foundation steps in to help! Here we have eager little minds at the front and a proud school principal in between Marian and Stephen Smith. Papillon answered their call and supplied 8 computers to the school. IT literacy is the future and it can open a whole new world of opportunities for the children.
But of course all doesn't end here with this great deed!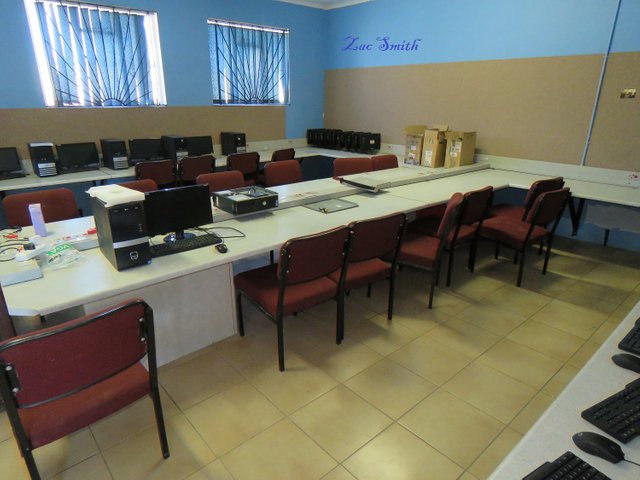 The school has 160 learners and as you can see, we have the space, but need more computers!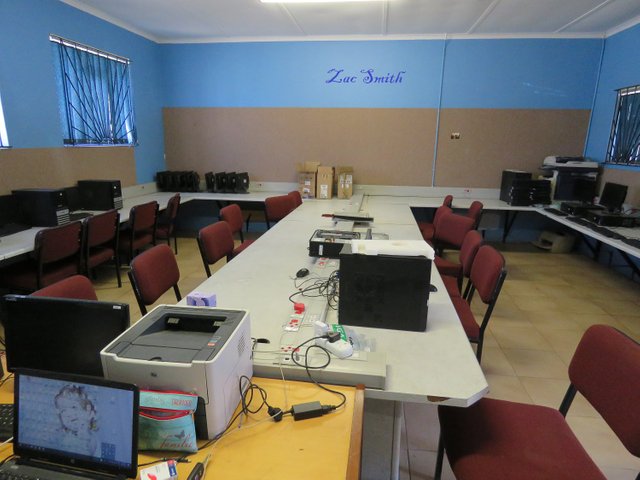 The teacher, doubling as a part time computer trainer needs to be trained in the latest computer curriculums and an assistant will have to be appointed. Accredited courseware will have to be sourced and all of this will come at a cost.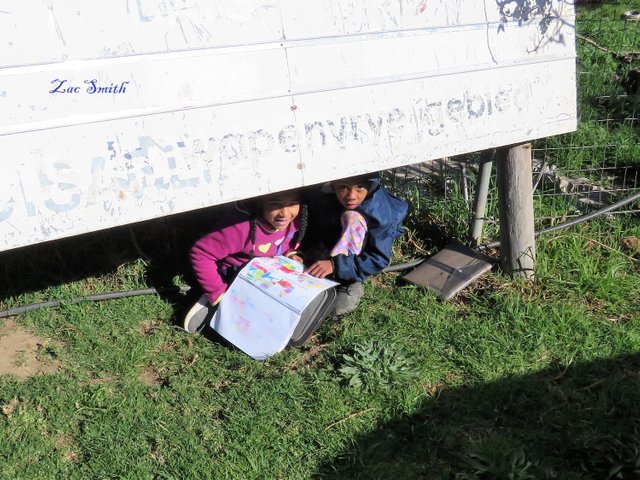 As I said before, eager little minds and instead of hiding from the wind underneath this billboard with their homework, they could be doing it in a warm room in front of a computer at the school.
We would be committing a crime against these little ones if we were to just dump the computers on them and to consider our great deed done. It's the same as giving a poor man a car with no engine in it and no keys. Maybe also with no wheels Lol.
At Papillon our successes are driven by the trust of the communities in our work and it has become a habit over the past 17 years to complete our projects. Many times have we seen people claiming their "help" to the poor with great fanfare and millions have been poured down the drains because for one, it was not what the people needed and in the second place, no further assistance took place!
In the popular story of; "Give a man a fish and you will feed him for life, but give him a rod and he can fish for himself", the idea is very good to create independence, but don't give a man a rod with no eyes, no string. no reel and no hooks and then tell him to catch his own fish.
By the way, I have ranted enough!
We will need financial partners to help us to complete this project (our first in the new province) and we appeal to the kind hearts and the special souls on steemit to take up this challenge and to run with us.
Let's really create better tomorrows!
Papillon's website is PayPal enabled; http://www.papillonfoundation.com
We work in South Africa and are not affiliated to any other entity that uses the Papillon brand name.
Our work can also be seen at; https://www.facebook.com/ThePapillonFoundation
Thank you for visiting a post by @papilloncharity

Team South Africa banner designed by @bearone