Kencana Ungu (Ruellia Tuberossa )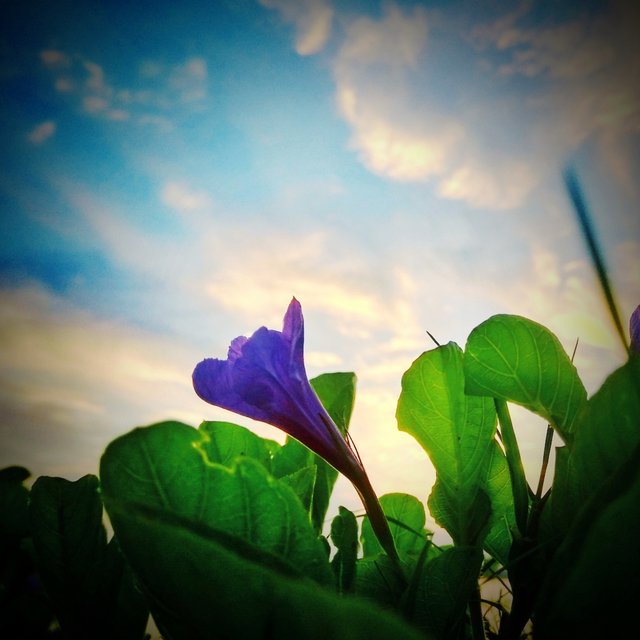 ini adalah bunga kencana ungu, kenapa disebut demikian karena warnanya berwarna ungu dan bentuknya mirip terompet , yang unik dari bunga ini adalah buah keringnya dapat meledak jika terkena air, oleh karena itulah buah tanaman ini menjadi hiburan tersendiri bagi anak - anak.
ketika meledak buah tanaman ini akan mengeluarkan biji dan karenanya kita sering melihat tanaman ini tumbuh di mana - mana, karena ketika meledak bijinya akan menjadi benih dan tumbuh di mana ia jatuh. Tanaman ini aslinya berasal dari amerika tengah.
selain bunganya yang cantik, daun tanaman ini ternyata bermanfaat bagi kesehatan loh..,daunnya ternyata dapat mengatasi radang, menghilangkan batuk, mengatasi gatal - gatal karena gigitan serangga dan alergi serta baik untuk pernapasan.
This is purple kenang, why it is so called because the color is purple and trumpet-like shape, unique from this flower is dried fruit can explode if exposed to water, therefore the fruit of this plant becomes its own entertainment for children.
when exploding the fruit of this plant will remove the seeds, therefore we often see this plant growing everywhere, because when it explodes, its seeds will become seeds and grow where it falls. this plant originally came from central america.
in addition to the beautiful flowers, the leaves of this plant was beneficial to health loh .., leaves it can overcome inflammation, eliminate cough, overcome the itching because of insect bites and allergies and good for breathing.
Details of Shoot
| | |
| --- | --- |
| Category | photography |
| Settings | Aperture : f /2.0 1/348sec ISO100 |
| Camera | Xiaomi redminote 4x |
| Lens | 3.57mm |
| Location | Indonesia |
| Photographer | @peuhaba2020 |