A SPECIAL ROSE FOR ALL MY FOLLOWERS, AS WELL AS POTENTIAL FOLLOWERS!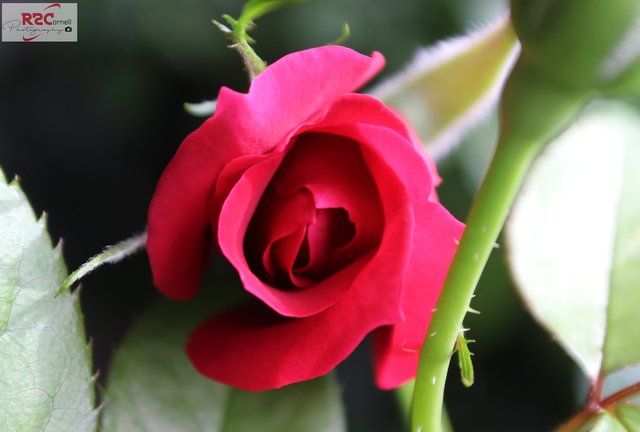 I had bought my wife, Deborah, a potted miniature rose this past Valentines day. When I re-potted it I found there were actually 4 plants in the small pot. I moved them to individual pots and they are beginning to bloom. The above photo is the first to begin to open.

I have mentioned in previous posts that I have run into a glitch with Gofundme, and donations for Ana. Here is the main email I received: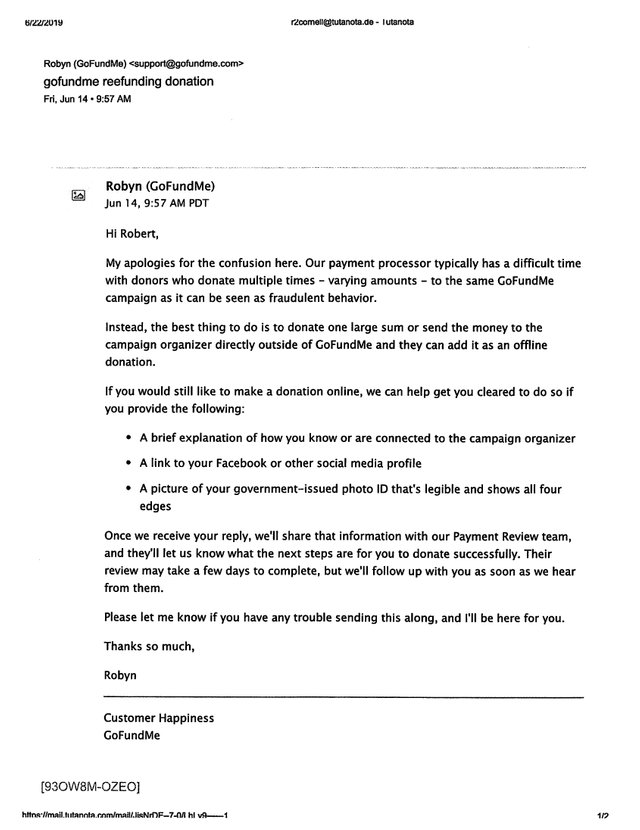 I did all the things they requested and they stayed the course and refunded the money. I have had a few suggestions of how to get the funds to Ana, but have been unable to figure any of them out. So now what? I have $61 that was based on the one post, and 2 donations. Now I can refund the steem and SBD to:
But, I am unable to refund all the earnings for those who upvoted the post. I also had a post about Ana end on the 21st, which the total I would have sent would be $8.64.
Before I continue I wanted to share a Private Message on Discord from @marriakjozhe:
"Hi guys, excuse me for getting lost but I had to focus on moving with the things I had in front of me, we got the operation where Ana had her biopsy and already has her chemo treatment, is a treatment that lasts 5 years and we are very hopeful that she will overcome without sequelae. Thank you for your support even though I wasn't here. In all this time I learned that we are great. Little by little we move forward."
Translated with www.DeepL.com/Translator
Great news! But Ana's ongoing treatment will continue to cost money.
I feel my hands are tied because I am unable to get the funds to her Gofundme project. I want to to donate the funds somewhere and if I cannot get it to Ana I feel it should go to a resource in Venezuela that is helping the people. The first thought is that I donate it to @aid.Venezuela. Zaxan does a wonderful job of providing documentation. But I would like to give those of you that upvoted the post(s) the opportunity to have a say. So in your comments please give me your thoughts. Of course you can still comment on the photographs I am about to share, but I am also asking for in out on what to do with the money...I will not keep it because the whole idea was raising donation. If I am unclear on anything I have written please let me know so I can clarify.
@Mamun123456 and @hafizullah both sent funds to my steemit wallet, so I am asking you if it is okay to donate it to @aid.venezuela or do you want it returned to your wallet. Feel free to send me a Private Message on Discord or tell me here in your comment.
There were many more emails back and forth between Gofundme and myself, although they were not willing to change their mind. I even sent them the url for the posts so they could see where the money came from.
Here is the latest post from @aid.venezuela, which is well worth reading to better undrstand what is going on there: https://steemit.com/aidvenezuela/@aid.venezuela/aidvenezuelaareportaboutvenezuelasituationacountryrichinpoverty-p008zfobqx
Wow! This going to be a long post...let us move onto some photography that I have selected for this weekend's post.
I sometimes share wildlife photographs toward the end of the post but I want to share this photograph I picked up on my Game Camera.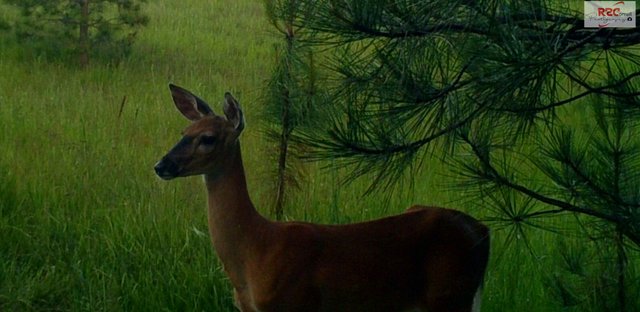 Here is a Petunia that I first saw this year. It is called Black Mamba. It does well in a container with other varieties, in that it stays in a clump and does not spread all over covering other varieties.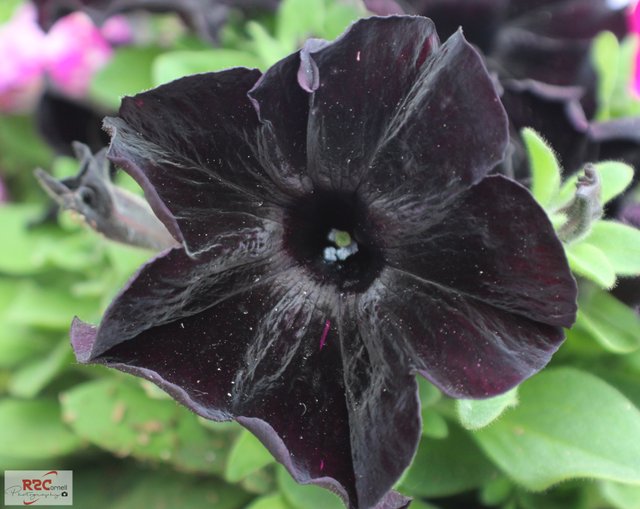 This next flower I do not believe I have posted anywhere yet. It is a macro-view of a peony. All the peonies I have are doubles except this one, which is a single. It is also is closer to read than some of the others.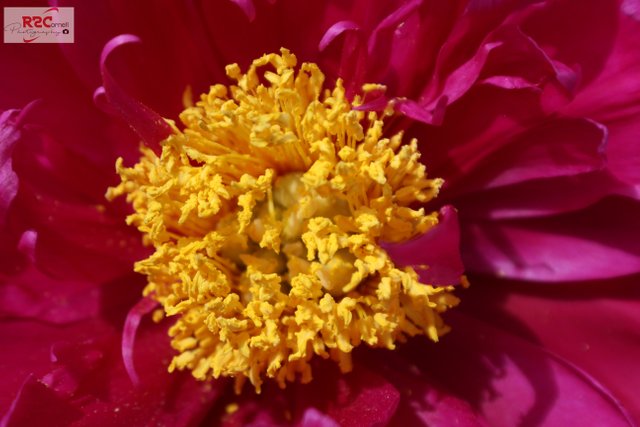 Here is one of my later varieties of Peony. She is just beginning to open.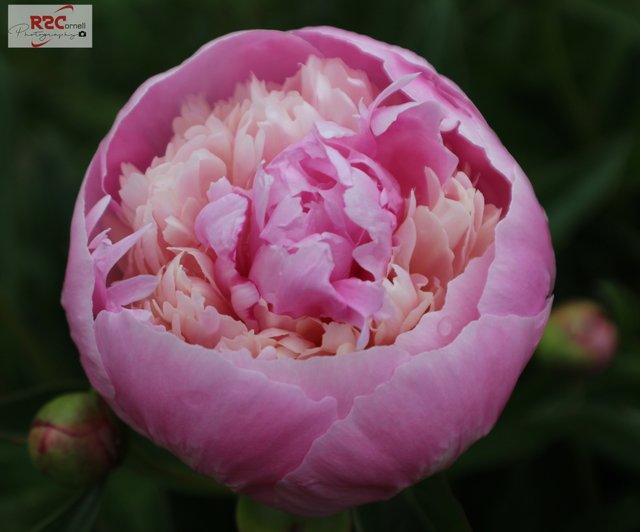 This last one is another Dianthus that I have.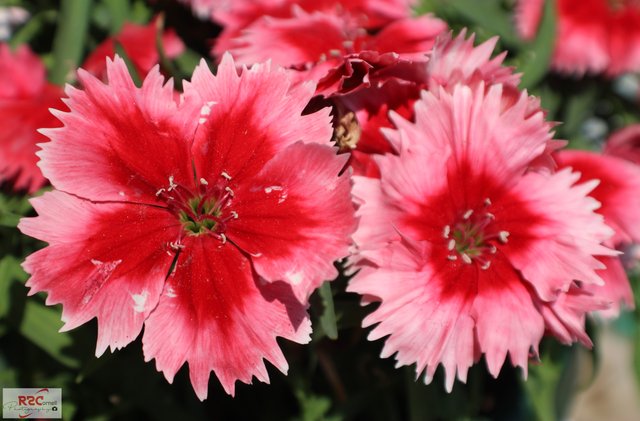 That brings us to the close of this weekend's post. I was not sure I could finish it today, but I got on a roll and kept going with it. I hope you each find at least one photograph that touches you. Be sure and leave as part of your comment information as what I should do with the donated money.
I am using a Canon EOS Rebel T5 for all of these photographs, except where noted. When I use a photo of my game camera I try to make note of it. It is usual of wildlife.


I would remind everyone that the issues in Venezuela are far from over. Here are a couple of links for programs in Venezuela that can still use our aid. I plan on adding them as partial beneficiaries to this post (it is not a lot, but every little bit adds up over time):


https://steemit.com/@aid.venezuela
I encourage everyone to read posts at @aid.venezuela, especially the one I added earlier in this post.

There are two other programs located in Bangladesh that I have supportive of as well, and both can always use assistance. Each has an important role to play in their community. These programs were founded by @azizbd.

https://steemit.com/@schoolforsdg4
https://steemit.com/@womenempowerment

Check all their blogs for more information on the excellent work they have been doing.

There is another user (https://steemit.com/@theunion) that is trying to help Spanish speaking peoples in the Americas. If I am understanding correctly they will also support users who's first language is other than Spanish.

Here is a quote from one of their recent post (as of this writing 15 minutes ago):

"The @theunion project was created to reward and contribute to the growth of steemit users, who publish 100% original content, helping us to have greater visibility on the platform, always using the slogan "The Union Makes the Force", whose base is mutual support When you click on the image, you will access the original publication, then the curated images will be presented on 21/06/19."

@theunion can also use our support so they can continue get exposure for many users who do quality posting. To translate Spanish to English I have found https://www.deepl.com/translator works the best. Thanks to @zaxan of @aid.venezuela for sharing this with me.

I am continuing to add the above usernames/projects as beneficiaries of this post. It may not be a lot, but it all adds up. I have some on auto-upvote when they do a post.

NAMASTE