A WEEKEND OF COLORFUL FLOWERS AND WILDLIFE!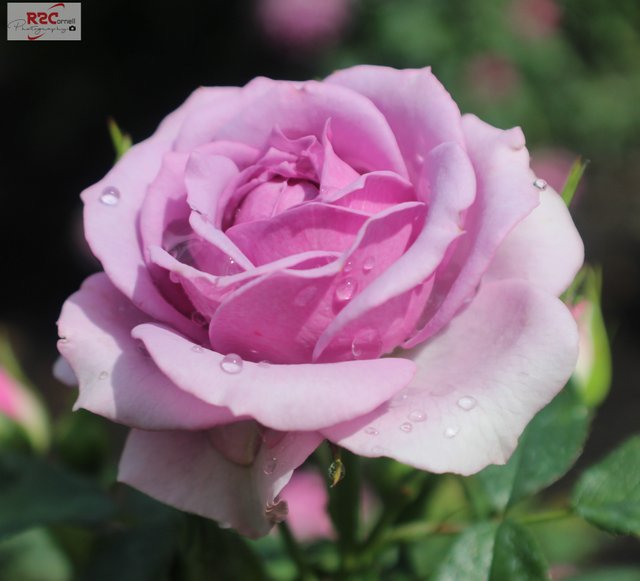 Greetings this fine weekend. I trust everyone is enjoying it. My weekends are about the same as weekdays, with the exception of my friend being here working on tiling the house. As a care provider there is seldom a day off.

This weekend I am continuing to clean out my old business files. Boxing up what I need to keep and putting it in storage. My goal is to reduce much of the furniture and clutter in my home office. I can only handle a little of it at a time, although I am making steady progress.
My oldest dog who has seizures is doing better. I make sure I give her medicine before one comes on. Friday morning we noticed a behavior that seemed to be similar to what we thought preceded other seizures. I immediately gave her medicine immediately. She was back to normal with in a few minutes. So we think we found what to watch for besides giving her medicine twice a day.
I am sure you have noticed the beautiful lavender rose above. I took so many beautiful rose photos last week that I am still not through them all. This one caught my attention and I am using it for my desktop picture. I figured some might enjoy this one.
This next photo is of some foliage, although I have no idea what it is, but really like the blend of colors: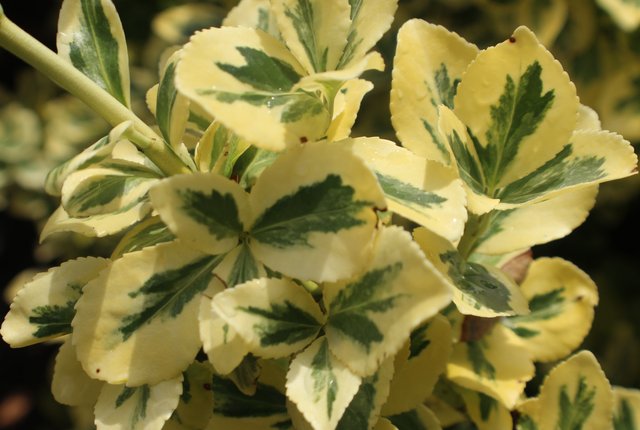 This next photo is a nice close-up of a marigold. At least that is what I believe it is. Sometimes after taking so many different flower photographs it is difficult to tell the difference. I just love the unique blend of orange colors: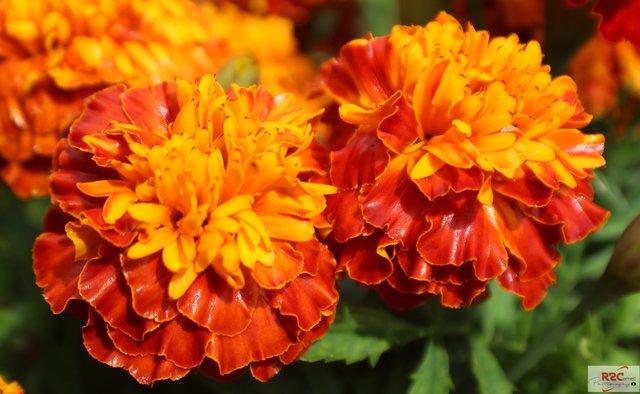 I found another Lily in my flower photographs. A nice bright yellow one: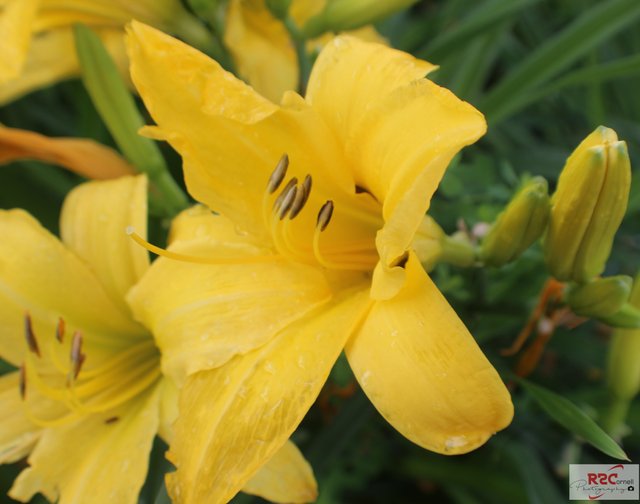 Here is another photo that I am not recognizing the flower. If I recall it was low growing and I took this Macro-shot: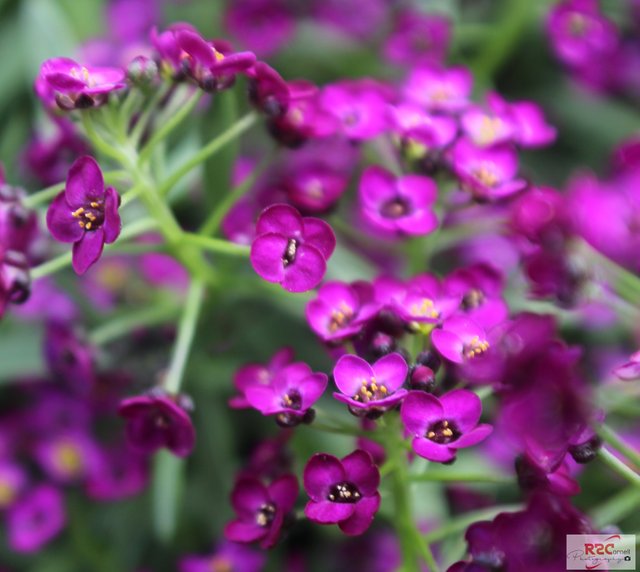 I saved for my last photo in this post a photo taken by my game camera. These two bucks are still in velvet as you can see. They are probably 2 to 3 years old. It is difficult to tell this year based on antler size because I have noticed even the yearlings have larger antlers than I usually see. You can see one of my sheds on the right side of the photo. This gives an idea of how close they are to our house. The one is using the salt/sulfur lick I set out for them. The sulfur helps reduce the tics. Without them some of the deer would be in rough shape.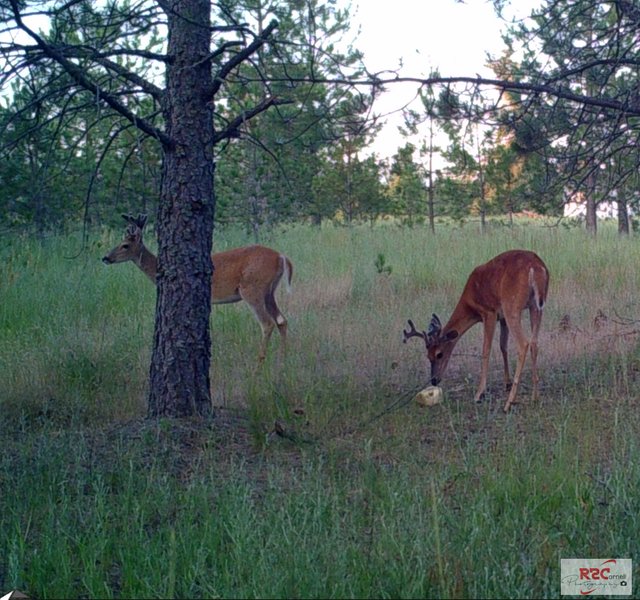 This brings us to the end of the photographs for my weekend post. As usual I hope you find at least one item here that you enjoy.
I am using a Canon EOS Rebel T5 for all of these photographs, except where noted.
NAMASTE

I shared previously
@socialbot
, which is a bid bot, raises money for
@schoolforsdg4
, and eventually additional social programs. You can use their bid bot or delegate to them. I am doing both. Their link is
https://steemit.com/@socialbot

I am seeing more people using the neoxian and palnet tags in there posts, and now creativecoin. The first two are open to most posts, although creativecoin requires that there is some creativity involved in your post. I joined their discord channel and asked about my photography and it fits their requirements. Before using any of these or others as a tag be sure it fits the intent of the token. Using these when posting on steemit can help you earn money on the other three platforms, as well as steemit. If you vote on someone's post who uses these tags you probably already having earnings in respective wallets. If you have not done so, then look into those wallets and see. With the price of Steem being low the extra earnings can help a lot.

Information an another bid-bot and/or place to delegate for more earnings is found here: https://www.neoxian.city/neoxian/@zaku/introducing-neoxag-bid-bot-sink-delegate-steem-power-and-earn-neoxag-each-and-every-day-passive-profit-for-upvote-buyers


As many of you already know I list a few charitable users that I try and support. I include them as partial Beneficiaries of my posts. It is a small amount that they will receive, yet each is doing a lot to help people. Please check out their blogs and support them in anyway you can.
I have supported these for quite awhile. I am researching newer ones, and once I feel comfortable that they are doing what they say they are doing I may include more. Each will receive a portion of earnings from this post
@aid.venezuela
@schoolforsdg4
@theunion
@womenempowerment
Each of these users have a unique service they provide and I applaud their good work. Thank you for considering them.