COME JOIN ME AND ENJOY SOME BEAUTIFUL FLOWERS!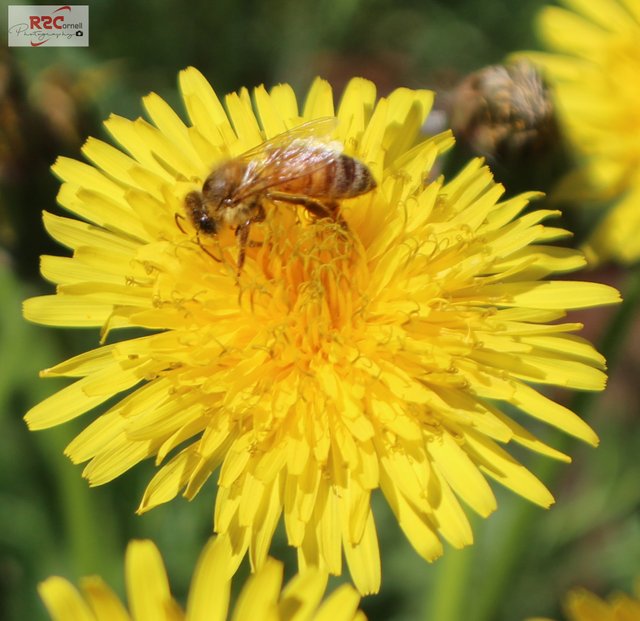 I could not pass up the above photograph due to its cheerful bright yellow color and a honey bee hard at work. I leave my dandelions grow because it is food for our early pollinators, and pretty to look at. Dandelion leaves are highly nutritious. Dandelion is also one of the ingredients I use for my migraine headache remedy.

As many of you know I have been busy during the past week with raising awareness and raising funds for Ana Hurtado Aponte who is an 8 month old child from Venezuela. Ana has a brain tumor called craniopharyngioma and is in need of surgery. In the event Ana does not receive brain surgery soon she could lose her ability to see and be mobile. This could be permanent. As with any surgery this is expensive, and with it being surgery on the brain it is more than likely much more expensive. I will share my original post about Ana which I am using to raise funds for Ana's gofundme project. All money earned on that post will be donated to this project. The second link is another post I did showing where I sent funds to the project that were donations that were sent to my wallet. I have received additional funds since then. Please check out these links and thank all of you that have been of support (you will also find a link for Ana's gofundme project in my post:
https://steemit.com/life/@r2cornell/introducing-8-month-old-ana-who-is-need-of-brain-surgery
https://steemit.com/life/@r2cornell/first-monies-raised-for-8-month-old-ana-who-is-need-of-brain-surgery
Now let us move on to more flower photographs. This first photograph is called Lupine. It came up a couple of years ago from a packet of wildflower seeds: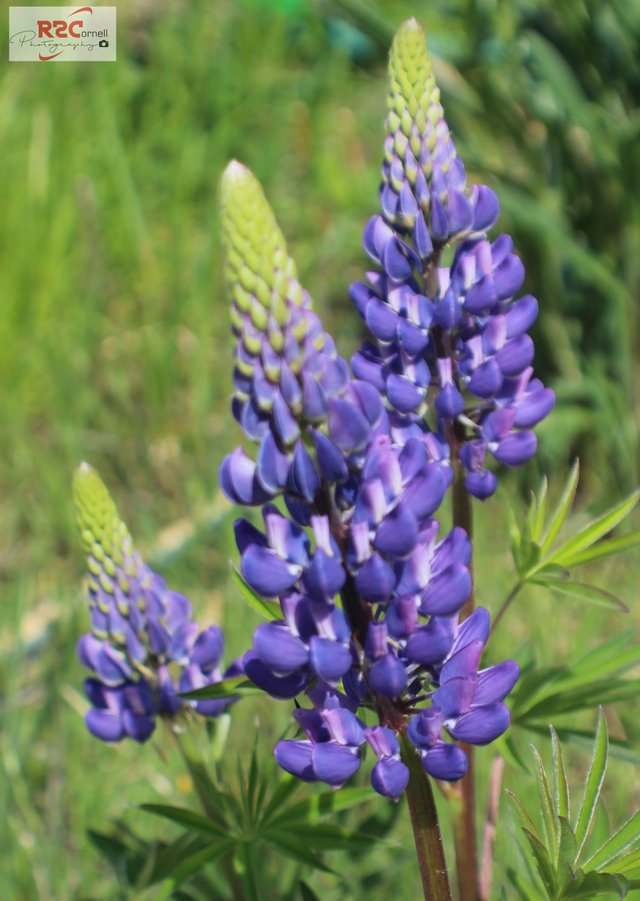 A couple of weeks ago my granddaughter and I went on a road trip to get away. She took a "selfie" with her smart phone and wanted me to share it. We had a great time taking a break from our lives: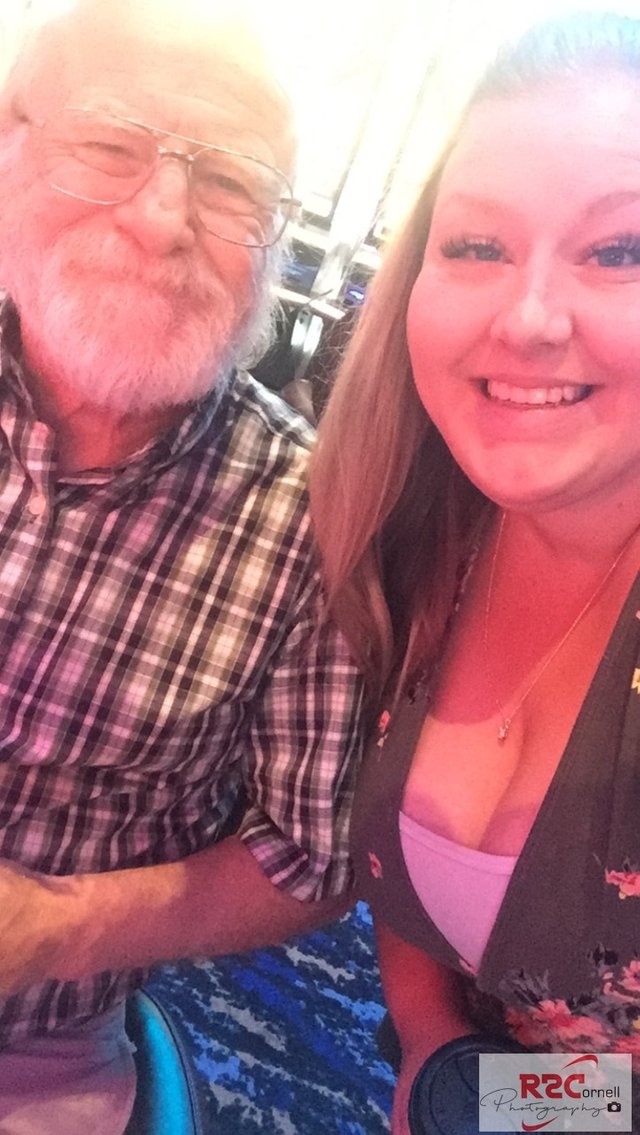 Our Petunias are doing well this year. I typically grow them in containers. This year I had them planted for Mother's Day.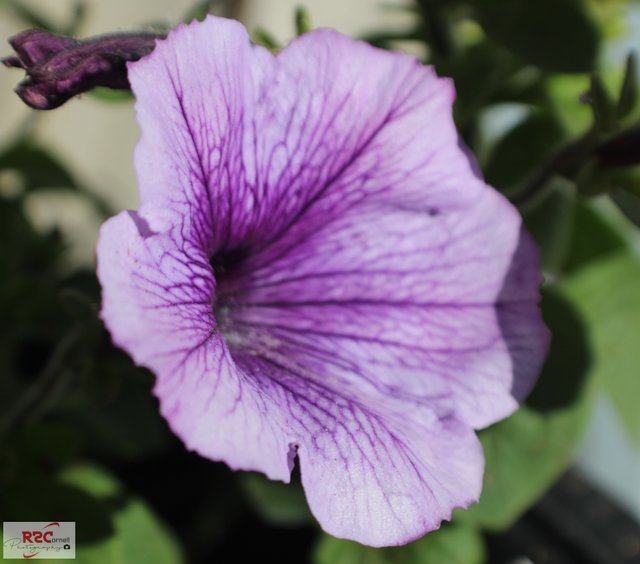 This next photograph is of our larger Irises. We mostly have the dark purple. I have some plants that have not bloomed for a few years which I will move later this summer. I believe they are yellow and there may be some light blue ones as well. We have these purple ones growing in numerous patches. These are much larger than our Siberian irises whcih I shared in previous posts.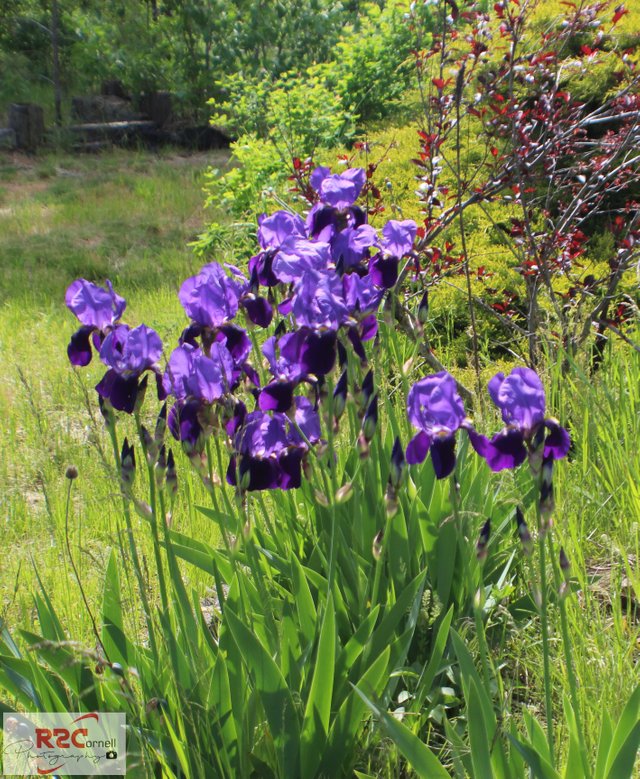 This final flower is a very small flower which I believe is related to phlox. I posted several photos of this plant last year. It comes up on its own. I hope you enjoy this macro-photo of it: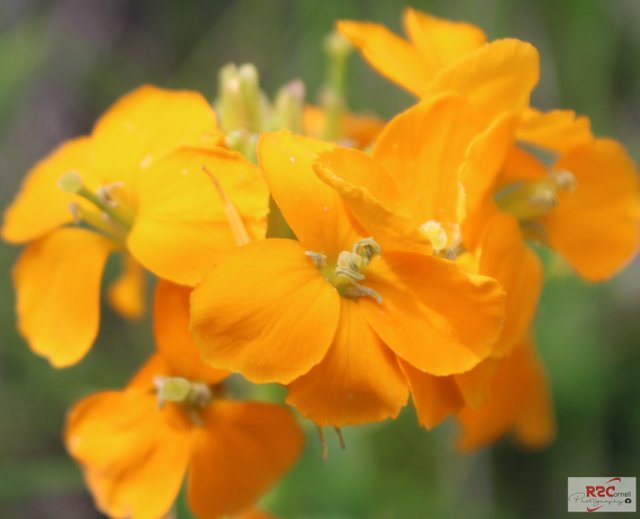 I hope everyone finds something in this post that they enjoy. I have more flowers beginning to open and continue to take as many photos as I can. I am also busy getting my garden planted. I am making good progress. I will get back to container growing soon.
Even though this is the end of the photographs please continue reading the rest of my post.


I would remind everyone that the issues in Venezuela are far from over. Here are a couple of links for programs in Venezuela that can still use our aid. I plan on adding them as partial beneficiaries to this post (it is not a lot, but every little bit adds up over time):
https://steemit.com/@aid.venezuela
https://fundition.io/#!/@aid.venezuela/7kvlw6ot4 (Here is the link to their latest Fundition drive for Nutritional Screening)
https://fundition.io/#!/@aid.venezuela/30wfgrql0 (As far as I can tell you can still donate to the food for life Fundition initiative)
https://steemit.com/aidvenezuela/@aid.venezuela/nutritionalscreeningsupportfirstequipmentpurchased-6w1abrwjcl (Latest update on purchasing equipment for nutritional screening)
https://steemit.com/@arrozymangophoto (the children seem to be really enjoying building their puppets)
https://fundition.io/#!/@arrozymangophoto/z31fxh41j (A new Fundition program building off of first one)
They are providing good documentation of what they are doing through video, photographs, and narrative). Please take the time and check them out.
There are two other programs located in Bangladesh that I have supportive of as well, and both can always use assistance. Each has an important role to play in their community. These programs were founded by @azizbd.
https://steemit.com/@schoolforsdg4
https://steemit.com/@womenempowerment
Check all their blogs for more information on the excellent work they have been doing.
There is another user (https://steemit.com/@theunion) that is trying to help Spanish speaking peoples in the Americas. If I am understanding correctly they will also support users who's first language is other than Spanish. In viewing their post there are users from many places that have their posts selected. I have been impressed with the quality of these posts. Take a look for yourself ( https://steemit.com/@theunion)
Here is a quote from one of their recent post:
The @theunion project was created to reward and contribute to the growth of steemit users, who publish 100% original content, helping us to have greater visibility on the platform, always using the slogan "The Union Makes the Force", whose base is mutual support. When you click on the image, you will access the original publication, then the curated images will be presented on 14/05/19.
Check out their posts at, where they share several post within their post.
I am using a Canon EOS Rebel T5 for all of these photographs, except where noted. When I use a photo of my game camera I try to make note of it. It is usual of wildlife.
NAMASTE