HERE IS A BRIGHT CHEERFUL FLOWER TO ENHANCE OUT WEEKEND!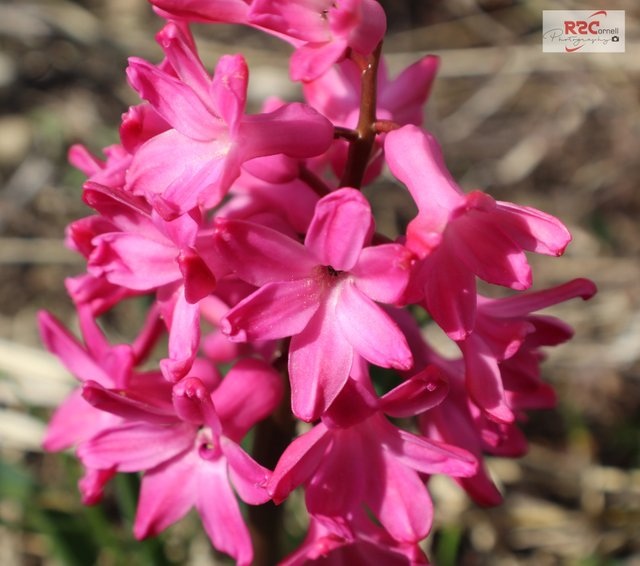 I am going to work on this post a little at a time today. I have a lot of work I need to get done, and I slept in this morning which throws me off schedule. I had some help today so took advantage of it and did a lot of cleaning. More to do to get accumulated junk out of my barn but made major progress in two days.
It is almost time for my evening meal so figure I better finish this post because tomorrow is going to be busy too.
The above flower is another Hyacinth. They are one of the first plants up after a cold winter.
A couple of posts ago I shared some container gardening in my greenhouse (https://steemit.com/photography/@r2cornell/my-take-on-container-food-growing). I thought I would share the growth of my tomato plants since then.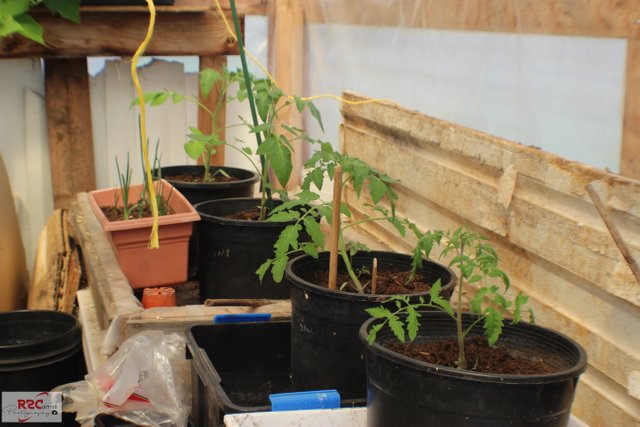 These next two photos are different photographs of two wildflowers that I used previously. I believe they are well worth seeing from a different focus: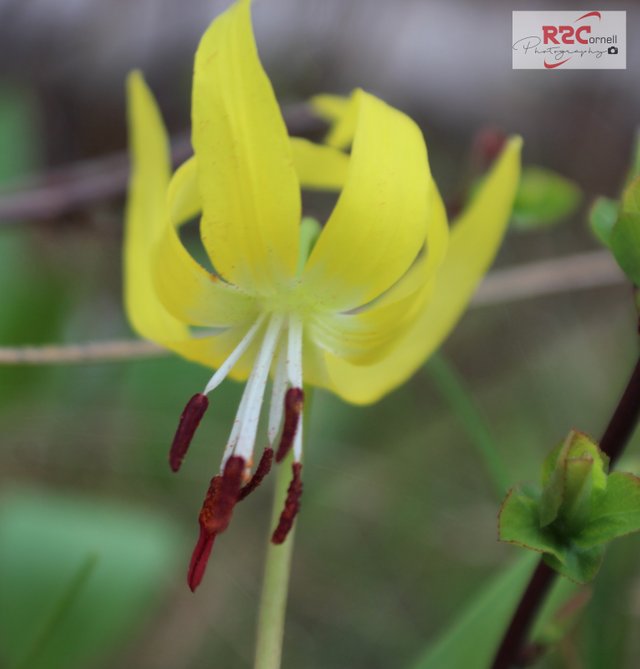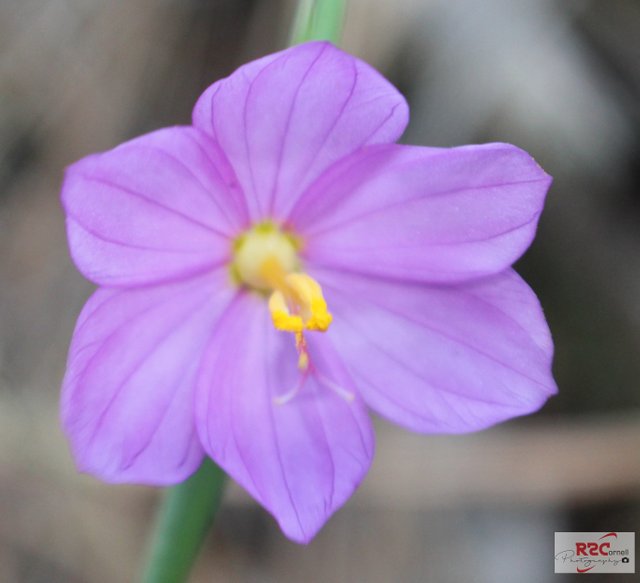 The final photograph is a photograph of a doe with last year's twins. They show up on my game cameras frequently: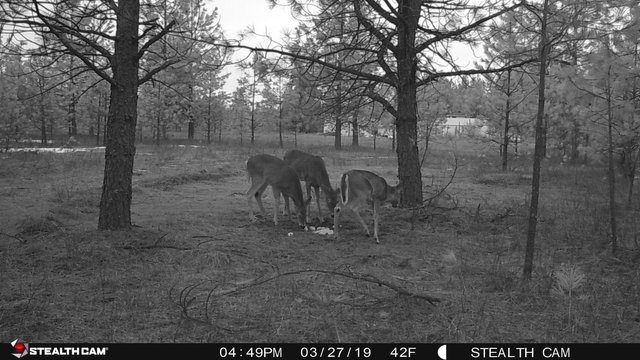 I decided to keep some information from post to post with a little adjustments. The SBI program is one such program. I would like to remind everyone that an excellent way to support each other is through
@Steembasicincome
(SBI). In the event you have not looked into the program I highly recommend it. Here is a link that can answer your questions about their program:
https://steemit.com/steembasicincome/@steembasicincome/frequently-asked-questions
It is very easy to start with SBI program. You just need to have someone sponor you by sending in 1 steem for 1 unit. When they do this both parties receive 1 unit. These units lead to upvotes on your posts. In the even you are not posting much they will upvote comments. I highly recommend you check out the above link for more information.
Earlier in the week they (SBI) chose me for Member spotlight: @r2cornell. The link is:
https://steemit.com/services/@steembasicincome/enhanced-votes-graph-24-april-2019
I bring SBI up here and share the post that Spotlights me to show the potential and because it is an excellent way to support social causes such as I have listed below. Remember for every unit purchased for anyone or organization you will receive an equal amount in your SBI account. So you are helping yourself in the process.
I would remind everyone that the issues in Venezuela are far from over. Here are a couple of links for programs in Venezuela that can still use our aid. I plan on adding them as partial beneficiaries to this post:
https://steemit.com/@aid.venezuela
https://fundition.io/#!/@aid.venezuela/30wfgrql0 (They continue to accept donation through Fundition until their new program begins)
https://steemit.com/@arrozymangophoto
https://fundition.io/#!/@arrozymangophoto/z31fxh41j (new Fundition program building off of first one)
They are providing good documentation of what they are doing through video, photographs, and narrative). Please take the time and check them out.
There are two other programs located in Bangladesh that I have tried to support as well, and both can always use assistance. Each has an important role to play in their community.
https://steemit.com/@schoolforsdg4
https://steemit.com/@womenempowerment
Check all their blogs for more information on the excellent work they have begun.
Well it is time to close out this post. It is long past my evening meal and I am tired. I hope each of you finds something in my post you enjoy.
I am using a Canon EOS Rebel T5 for all of these photographs, except where noted.
NAMASTE