IT IS MID WEEK AND YES FLOWERS ARE STILL IN BLOOM!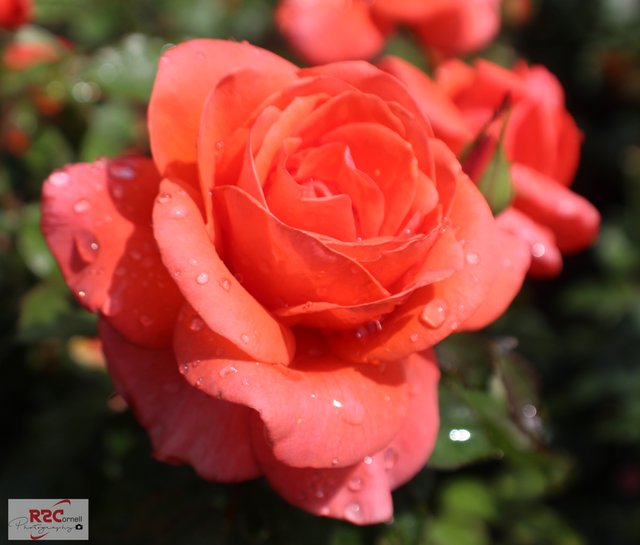 Well we are half way through the week and I am determined to get a post uploaded. I may be working on this one off and on during the day, so I get some other work completed. Our tile work is gradually moving along toward my office area. I have to be ready to move everything when we get that far. Decided it was a good time to pack away all my company paperwork. It has been over a year since I closed down my business, so now I need to pack away what I do not need. I worked on it a little yesterday, but a lot more to go. I will also reduce the amount of furniture to make more usable space.

I was glad my last post went up a day earlier than usual. I had received some shots in my cervical spine to help ease up issues with an old whiplash injury. I awoke before sunrise on Saturday with stabbing pains in my neck. It did not last long, but all that went through my mind was "what the heck was I thinking". I did spend most of the weekend with headaches. It has eased up since then so I am hoping for more improvement. This was a new type of treatment and could take 4 - 6 months for the full effect to show.
Then our oldest dog went into a grand mal seizure. It was the longest one she has had. It thought for sure she was having a stroke, And, maybe she did have a mild one that kicked off the seizure. She has been losing weight and has lost muscle mass. She has perked up after a day or so. Not easy with a pet. They are like family.
So, what do you think of the above rose? There had been rain the morning we went on our photo shoot, so most of the roses had water droplets. I have plenty of rose photos to have available for awhile. I was pleased of how this rose photo came out.
In this next photograph I had been trying to find a silver flower or plant to go with NEOXAG (Neoxian Silver), and was hoping to find some Dusty Miller when we went to the gardens for photographs, and before I left I found some. I took a macro-shot because I liked how the center looked: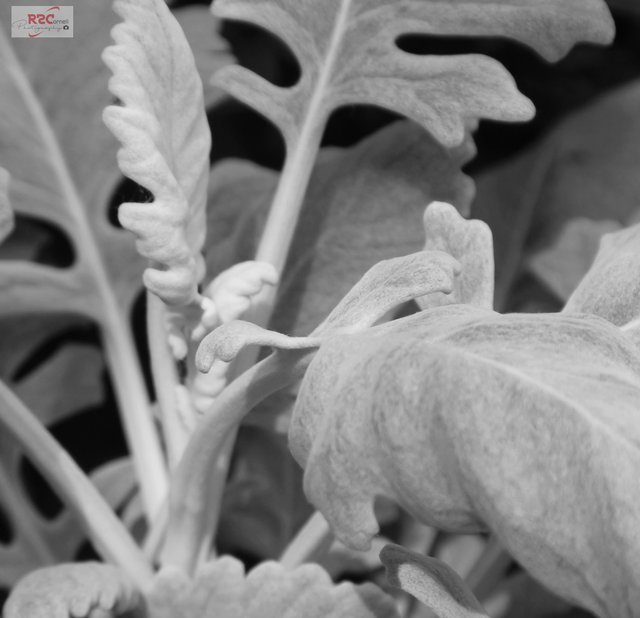 This next photo is another macro-shot, this time of a allium flower. Allium is from the onion family, and many are developed for their flower.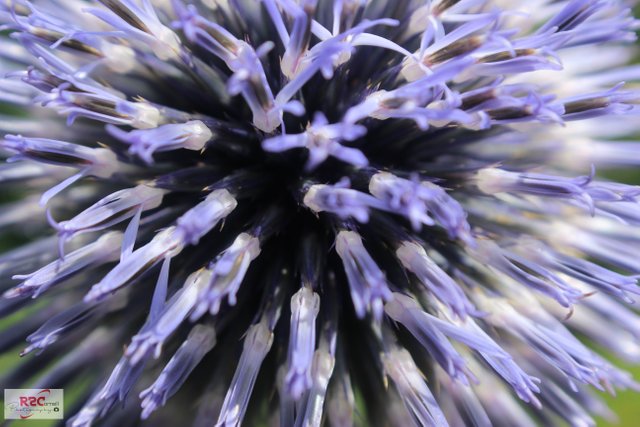 I am not sure the name of this flower, but I remember I had a lighter colored one last year.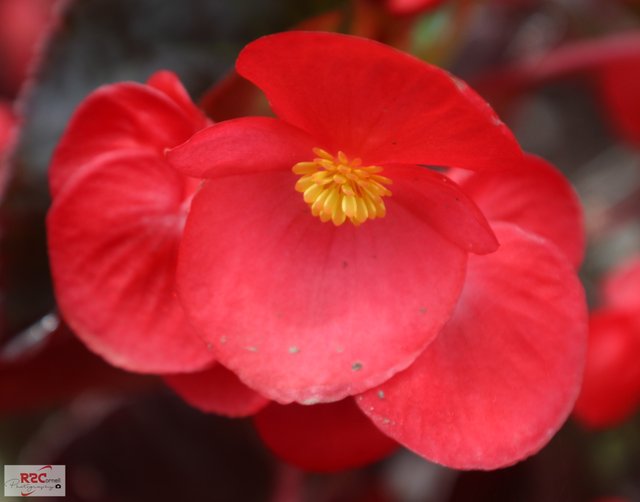 My last photo is of a Lily. This was at the gardens we visited last week. I planted Lily bulbs this year, but I put them in late. Was happy to find a patch of Lilies...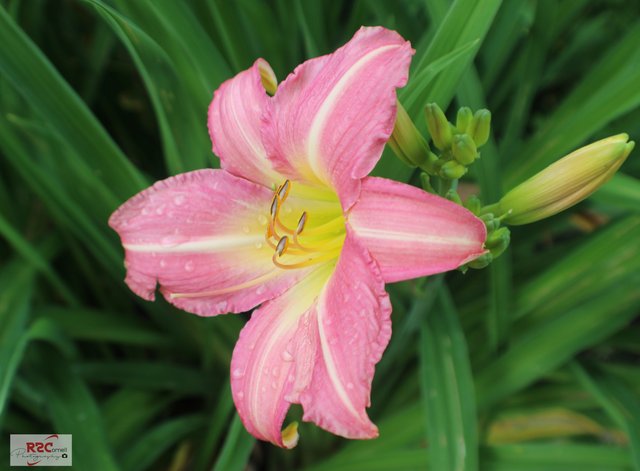 This brings us to the end of the photographs for my mid-week post. I hope you find at least one item here that you enjoy.
I am using a Canon EOS Rebel T5 for all of these photographs, except where noted.
NAMASTE

I shared previously
@socialbot
, which is a bid bot, raises money for
@schoolforsdg4
, and eventually additional social programs. You can use their bid bot or delegate to them. I am doing both. Their link is
https://steemit.com/@socialbot

I am seeing more people using the neoxian and palnet tags in there posts. Using these when posting on steemit can help you earn money on the other two platforms, as well as steemit. If you vote on someone's post who uses these tags you probably already having earnings in respective wallets. If you have not done so, then look into those wallets and see. With the price of Steem being low the extra earnings can help a lot.
Information an another bid-bot and/or place to delegate for more earnings is found here: https://www.neoxian.city/neoxian/@zaku/introducing-neoxag-bid-bot-sink-delegate-steem-power-and-earn-neoxag-each-and-every-day-passive-profit-for-upvote-buyers


I usually list a few charitable users that I try and support. I include them as partial Beneficiaries of my posts. It is a small amount that they will receive, yet each is doing a lot to help people. Please check out their blogs and support them in anyway you can.
Some I have supported for quite awhile, while some are newer. Each will receive a portion of earnings from this post
@aid.venezuela
@schoolforsdg4
@theunion
@womenempowerment
Each of these users have a unique service they provide and I applaud their good work. Thank you for considering them.