WHAT DOES THE COLOR PINK AND WHITE IN THE SAME FLOWER SYMBOLIZE?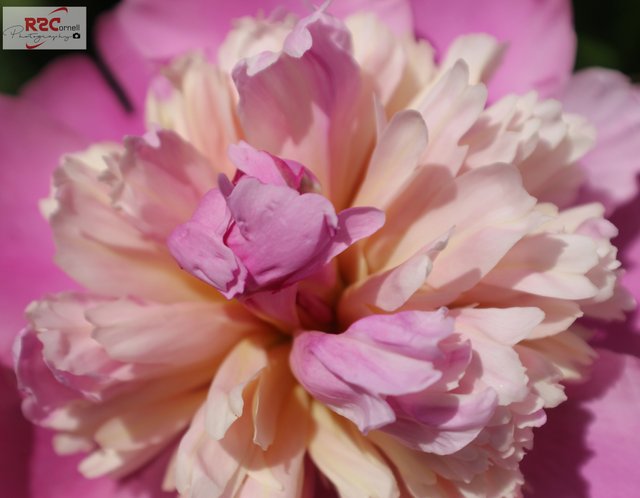 I have mentioned in previous posts that I have run into a glitch with Gofundme, and donations for Ana. Seeing I had no way to get donations and post earnings to Ana's project, and there were no objections I have sent the $61 pus $8.64 earnings to
@aid.venezuela
's wallet. I added a little more to it so I sent 200 steem to them:

"Transfer 200.000 STEEM to aid.venezuela Donations and earnings refused by GoFundMe." This is more than the $61 & $8.64 from my last post regarding Ana. You can check both my wallet and @aid.venezuela's wallet for documentation of the sending of the 200 steem.
Here is a link to @aid.venezuela's latest posts: https://steemit.com/aidvenezuela/@aid.venezuela/foodforlifesendingsomesupporttoourpitahayacommunityenviandounpocodeayudaalacomunidaddepitahaya-ko7s9b5vz0
The above photograph is of another Peony. It is a double. I love to get some photographs with my macro-lens, bringing the viewer up and close. I only wish I could include the scent. Peonies scent can rival roses.
This next photograph is of a weed, possibly even related to grass. I found the macro-view to be fascinating: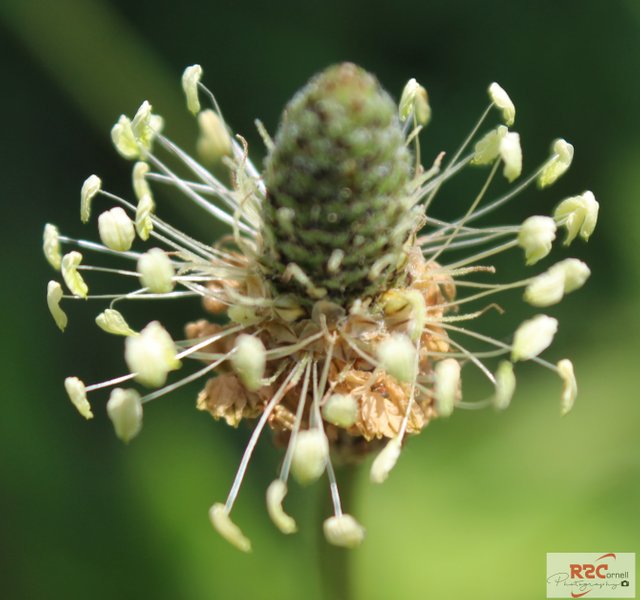 This next flower is actually a shrub, called Rhododendron. I have two shrubs, with colors slightly different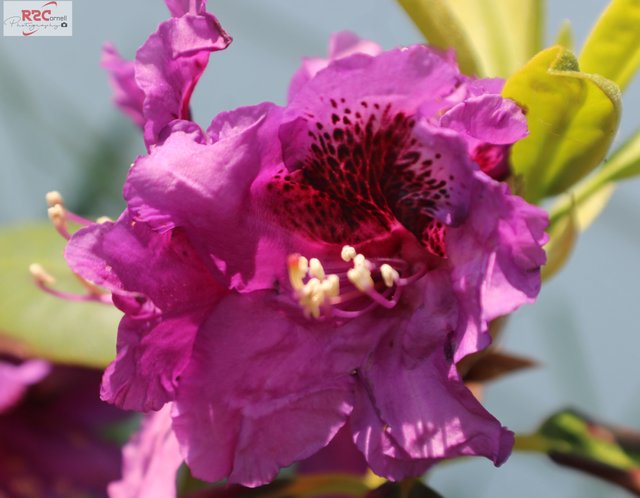 This next flower is actually a blossom from a weed that grows in my pasture, and around some of my outbuildings. I believe I shared a photo of this flower last year. It was a windy day when I was trying to get a nice macro-shot. This was the best of the photos I snapped.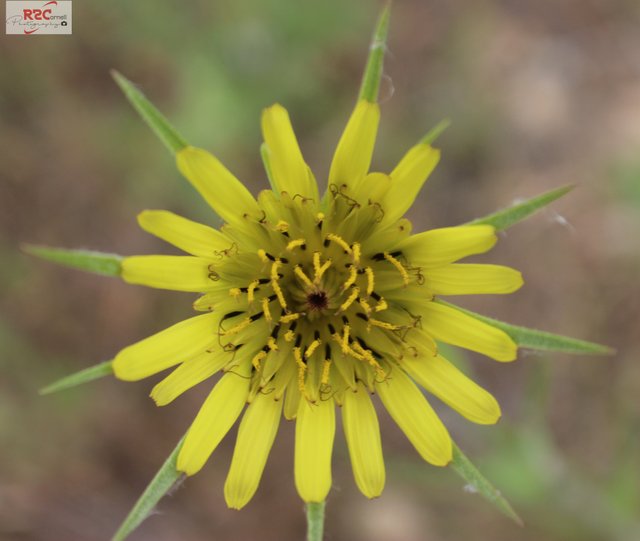 I had not been out to check my game cameras for a month. I reviewed some of the photos (on one camera close to 800 photos) and found a few worth posting. Here is one of the better one of these two bucks. Bucks tend to hang out together during the late Spring through most of the Summer. They are still in velvet. I recognize the bigger one, and I have a feeling the other one last year had only one antler.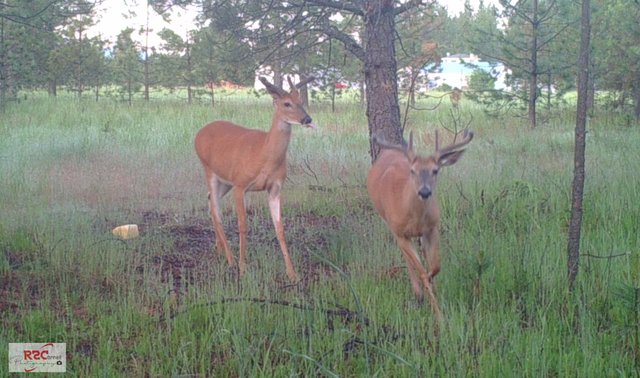 This final photograph is of another of my Peonies: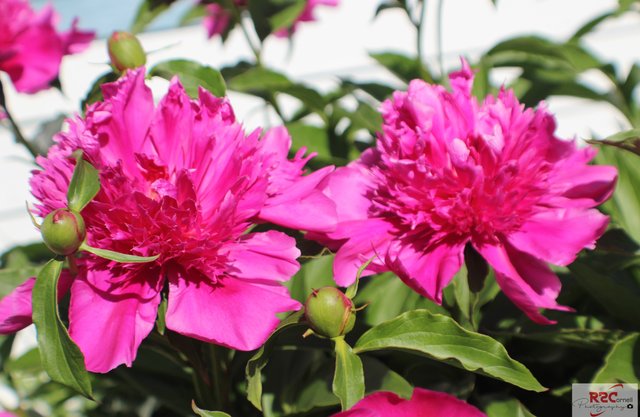 That brings us to the close of this weekend's post. I was not sure I could finish it today, but I got on a roll and kept going with it. I hope you each find at least one photograph that touches you. I am going to post this Friday evening, because tomorrow I need to catch up on some projects. I have had a difficult and stressful week. I hope to be outside most of the day. I could use the exercise and fresh air. Have a great weekend.
I am using a Canon EOS Rebel T5 for all of these photographs, except where noted. When I use a photo of my game camera I try to make note of it. It is usual of wildlife.


I would remind everyone that the issues in Venezuela are far from over. Venezuela can still use our aid. I plan on adding them as partial beneficiaries to this post (it is not a lot, but every little bit adds up over time):


https://steemit.com/@aid.venezuela
I encourage everyone to read posts at @aid.venezuela, starting with the one I added earlier in this post. @Zaxan is working toward additional posts.

There are two other programs, located in Bangladesh, that I have supported as well, and both can always use assistance. Each has an important role to play in their community. These programs were founded by @azizbd. They have grown over the time I first found them, yet @azizbd still has to use his own resource to keep programs going at times.

https://steemit.com/@schoolforsdg4
https://steemit.com/@womenempowerment

Check all their blogs for more information on the excellent work they have been doing.

There is another user (https://steemit.com/@theunion) that is trying to help Spanish speaking peoples in the Americas. If I am understanding correctly they will also support users who's first language is other than Spanish. When I review their post there are some in English and some in Spanish.

Here is a quote from one of their recent post (as of this writing 15 minutes ago):

"The @theunion project was created to reward and contribute to the growth of steemit users, who publish 100% original content, helping us to have greater visibility on the platform, always using the slogan "The Union Makes the Force", whose base is mutual support When you click on the image, you will access the original publication, then the curated images will be presented on 27/06/19."

@theunion can also use our support so they can continue get exposure for many users who do quality posting. Those posts listed in @theunion's post can use our support.

I am continuing to add the above usernames/projects as beneficiaries of this post. It may not be a lot, but it all adds up. I have some on auto-upvote when they do a post.

NAMASTE