Random Photos of My Mom - The War Years
He was drafted for World War II and wanted someone to write and come home to.
The common understanding at that time was that a soldier who had a girl waiting for him at home was more likely to come home safely.


My grandmother had a stormy relationship with her mother and wanted out of the house. My grandfather shipped out overseas a few days after they were married but, while it may have been a rough beginning for my Grandparents, they stayed happy together "until death do us part".
---
---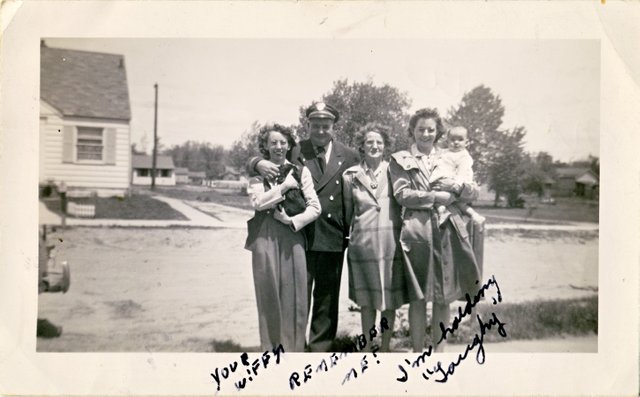 A photo received by my grandfather while he was a pilot stationed in Italy
Their home was in Detroit in the duplex that you can see in the photo's background
L→R: My grandmother's sister (holding Wiffy the dog), her husband who was a bus driver, my greatgrandmother, and my grandmother holding my mother.
My mom's dad had nicknamed her 'Toughie' when she was a baby.
---
---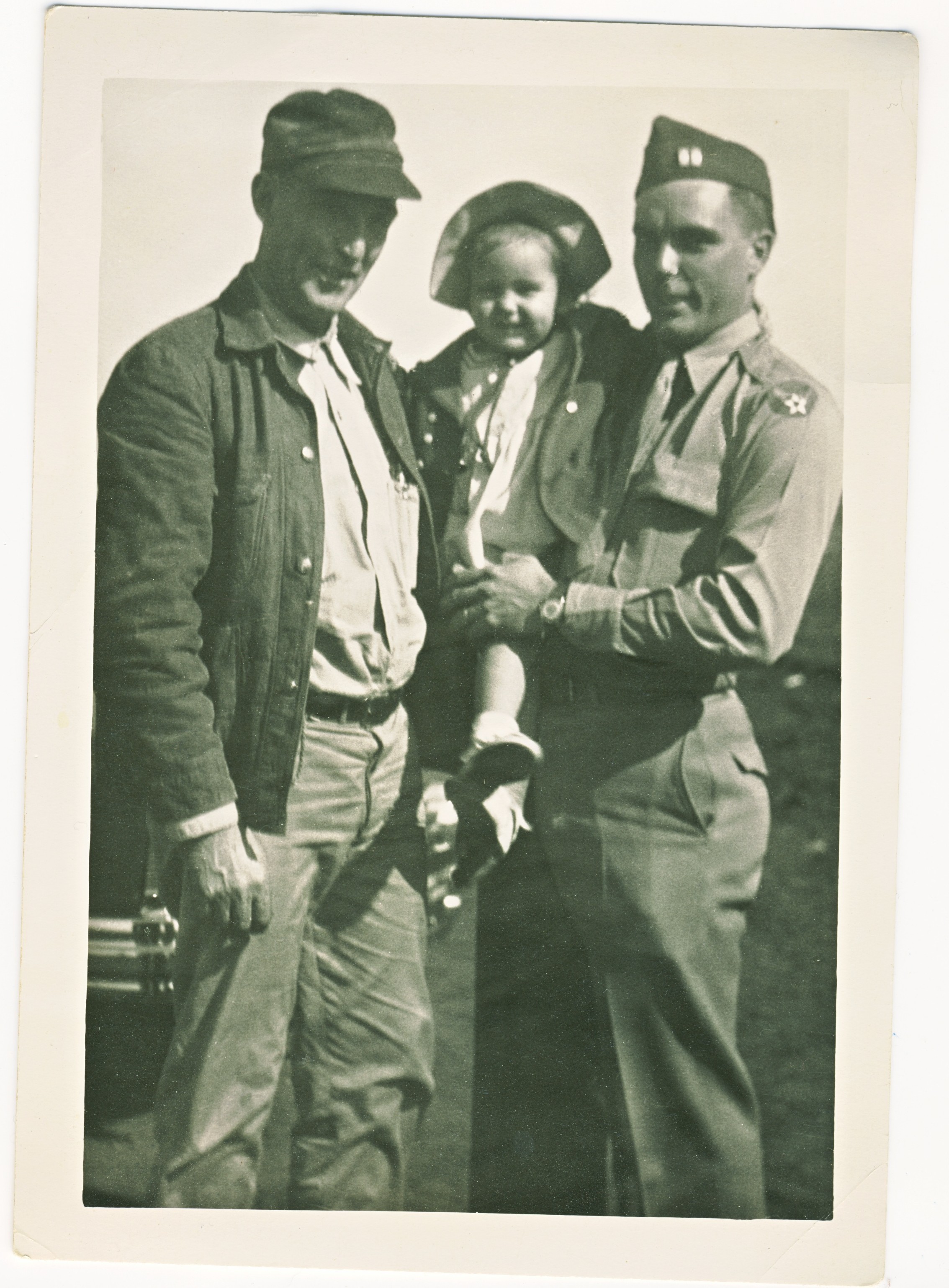 L→R: My mother's grandfather, my mother, her father.
This was taken while my grandfather was on leave.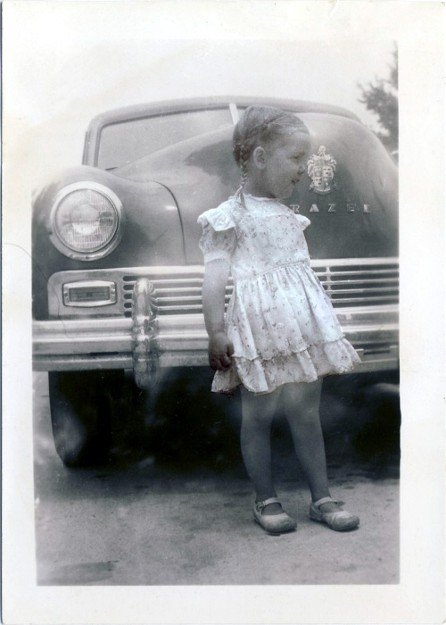 My mother aged about 4
In front of her daddy fantasy car.
---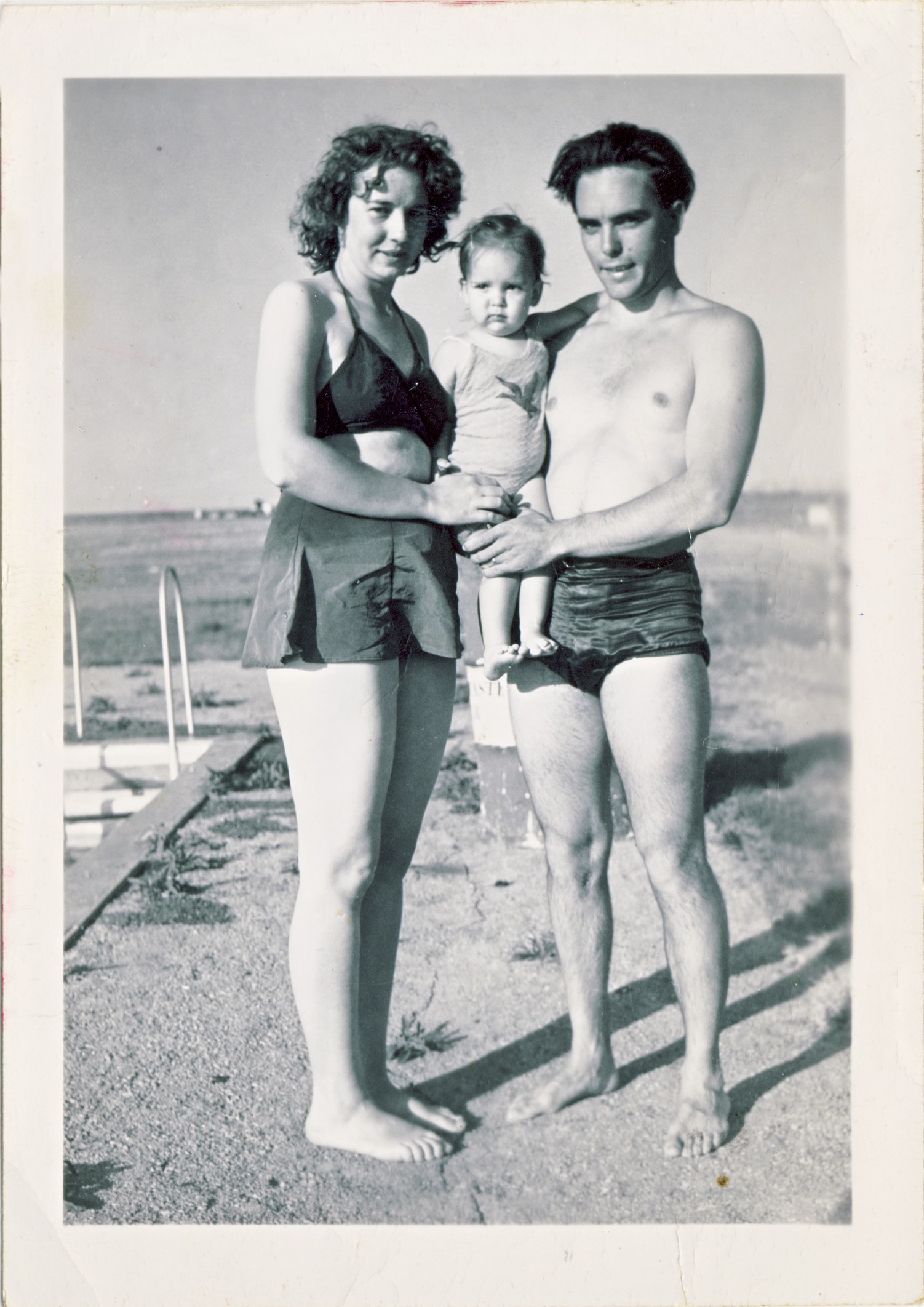 My grandparents and my mother on a day at the beach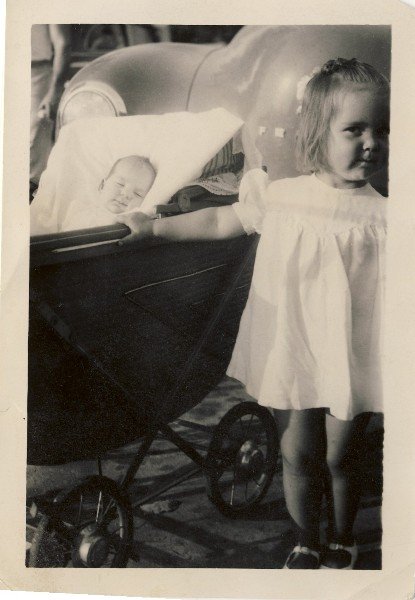 My mother standing beside the pram holding her new baby sister
---
My mom lived in Detroit with her family up until she was 21 and she left to go to University. She had been there for less than a year before she met my dad. They were married 3 months later.
---

---
Read on at: