Celebrating the Inner Beauty of Nature!
From time to time, I like to take a break from art, and just celebrate one of my favorite things on this planet: The Natural World.
Even though photography is maybe only my fourth or fifth ranked creative pursuit, I was always crawling around with my nose to the ground as a kid, and when I got my first "real" camera for my 16th birthday — a Minolta SLR — my primary interest was in trying to capture the tiny "inner worlds" created by nature, but not really visible to to naked eye.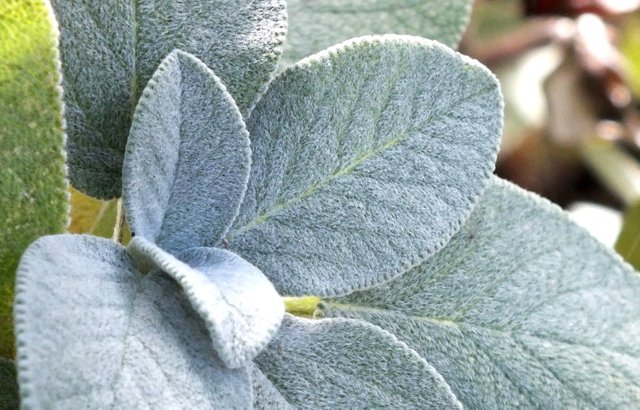 The soft furry surface of sage leaves; almost like the ears of an animal... from a distance, they just look gray.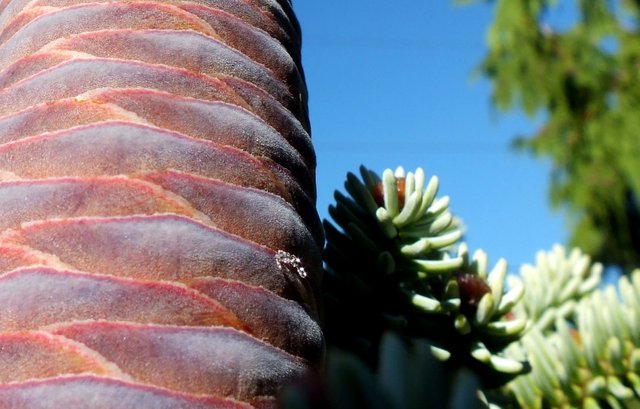 The odd "landscape" of an upright-growing pinecone on one of our Mediterranean Mountain Spruce trees. They, too, are "furry," if only you look close enough.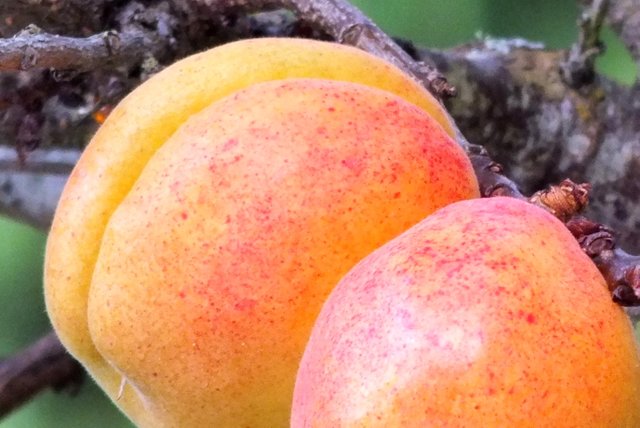 Apricots are orange, right? Well, not exactly. They are actually multi-colored... you can even see the tiny hairs on them, along the top...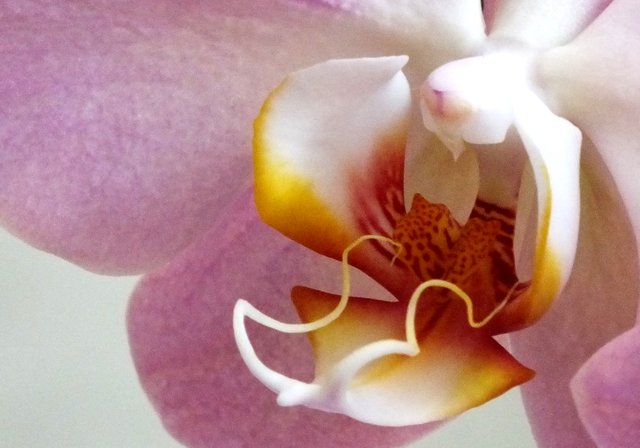 The amazing "architecture" at the heart of an orchid blossom. OK, so this wasn't exactly nature, I grant you... the orchids were in an arrangement inside the lobby of the Seattle Art Museum. But still...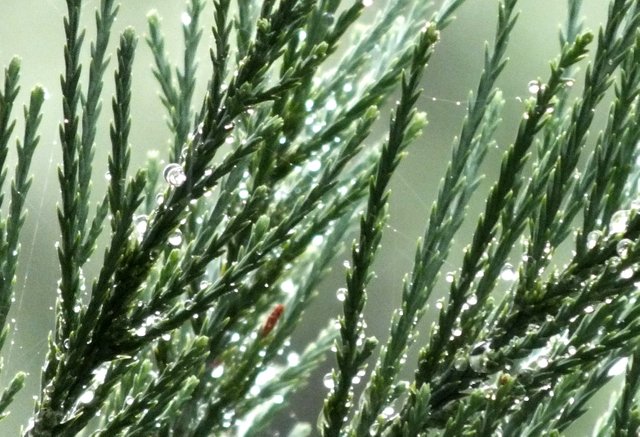 Tiny water droplets on the tiny twigs of a cypress tree... but wait, there are even tinier water droplets on the gossamer strands left by tiny spiders...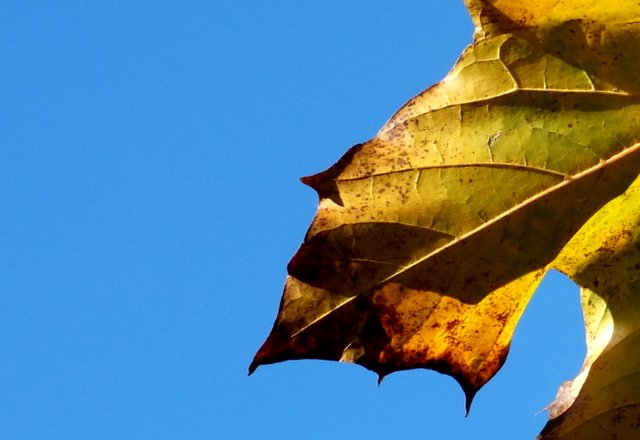 And finally, the textures of things; here, an autumn leaf against an almost impossibly blue sky; light and shadow juxtaposed.
Perhaps this is a bit of a self-indulgent post... but I really enjoy the beauty of these inner worlds.
Thanks for looking, and sharing in my fascination with them!

20200206
0232