Discories of new cities / Decouverte de nouvelles villes
------------------------------ English version --------------------------
I moved away from my hometown recently, like some people may know, and I'm now kind of living in 3 places : Antibes, in the south of France, Paris, which is the capital of France, and Toulon, which is my hometown.
I took some pictures of the new cities I live in, and I decided I'll show them to you!
First is Antibes:
These are mostly seaside pics because I live 50meters away from sea, and even if the city is also beautiful, I really like those pictures!
---



There was a tempest when I took those pics:
---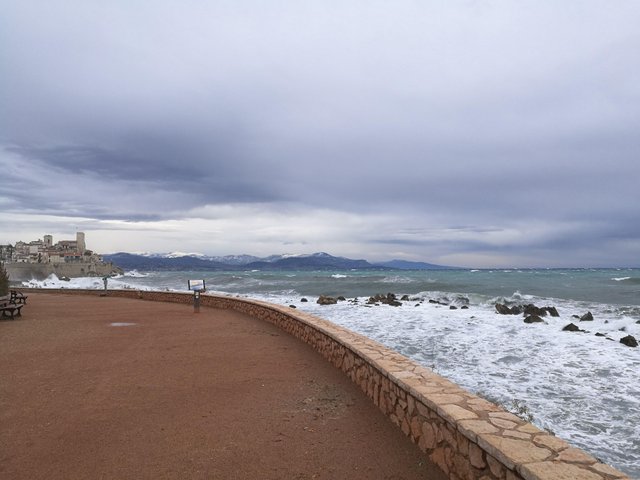 ---
Now, here is Paris!
I didn't have time to take good pics since I'm always running there...
The first and second pics are in "la Defense", a working district.
---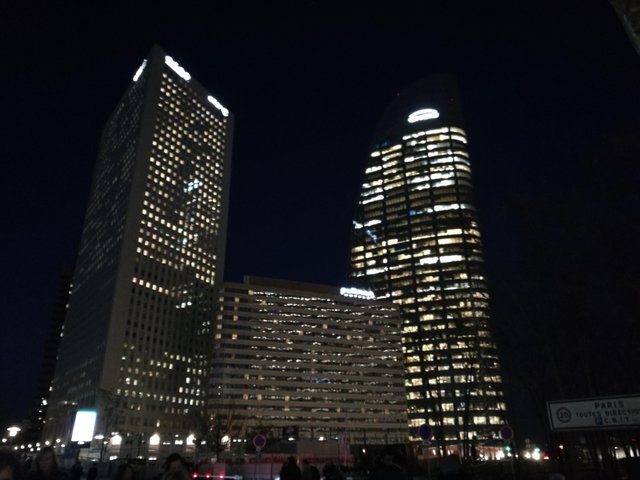 ---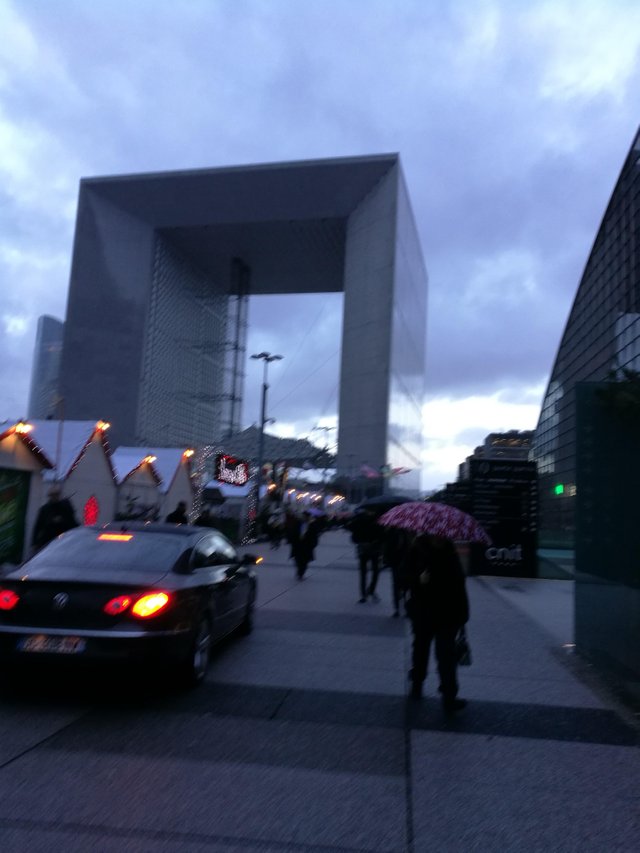 ---
This one is the tower "Montparnasse", tallest tower in Paris
---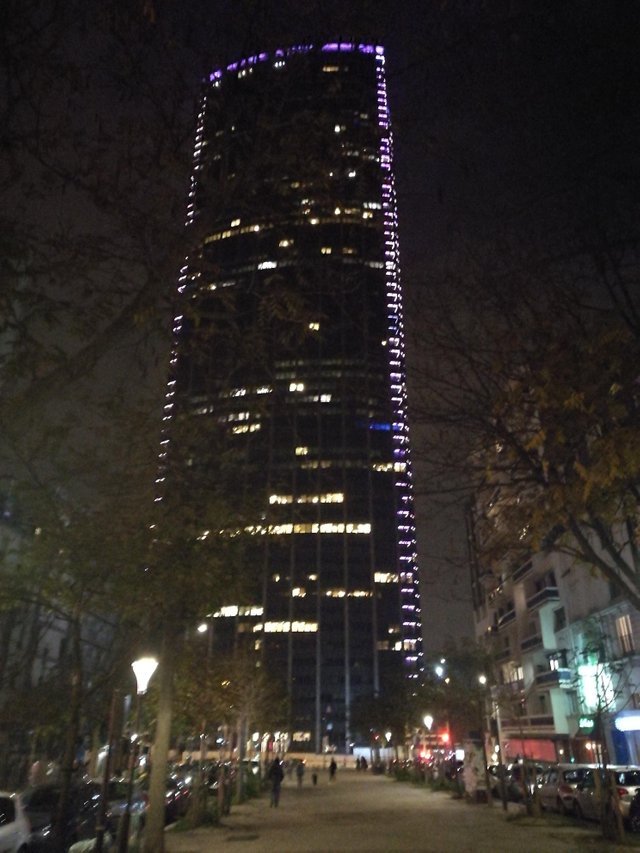 ---
And this one is inside "le Dome", still in the "La Défense" district
---

That's all for today, I'll post some more pics next time! Tell me which set of pictures you preferred, so that I know which one interests you the most!
**Thanks for reading, don't forget to follow and resteem if you liked the post! :D Have a good day, and happy New Year! **
------------------------------ French version --------------------------
**J'ai récemment déménagé de ma ville natale, comme certaines personnes le savent déjà, et on peut dire que je vis actuellement à 3 endroits différents: Antibes, dans le sud de la France, Paris, la capitale de la France, et Toulon, ma ville natale. **
*J'ai pris des photos des nouvelles villes dans lesquelles je vis, et j'ai décidé de vous en montrer quelques-unes! *
En premier, voici Antibes:
Ce sont principalement des photos de bord de mer car j'habite à 50metres de la mer, et même si la ville est aussi très belle, j'aime vraiment bien ces photos !
---



Il y avait une tempête quand j'ai pris ces photos:
---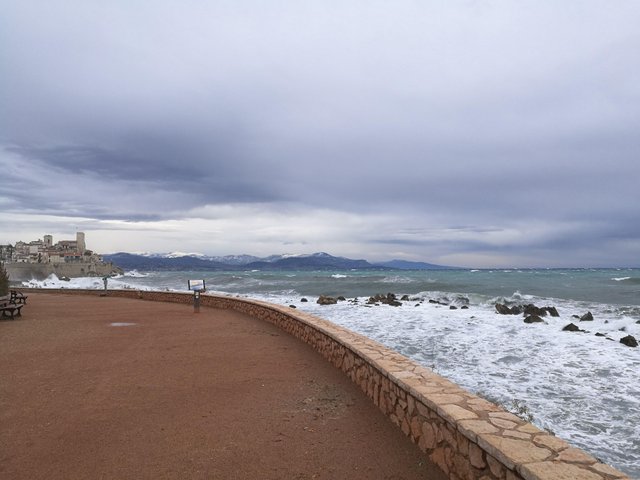 ---
Maintenant, voici Paris!
Je n'ai pas eu énormément de temps pour prendre des photos, car je suis toujours en train de courir quand je suis à paris…
La première et la deuxième photos sont prises à "la Défense", un quartier d'affaire .
---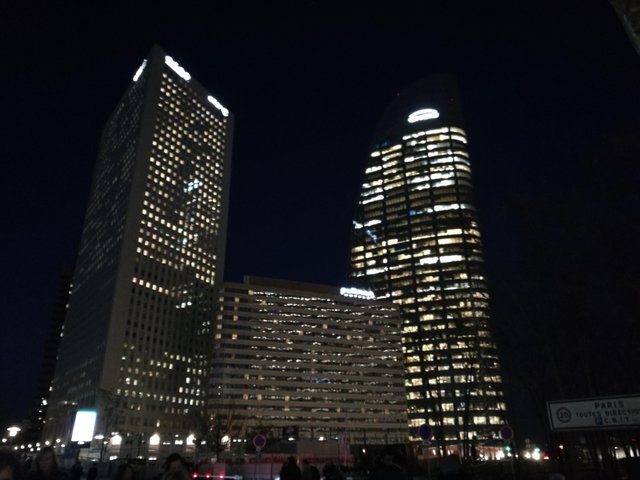 ---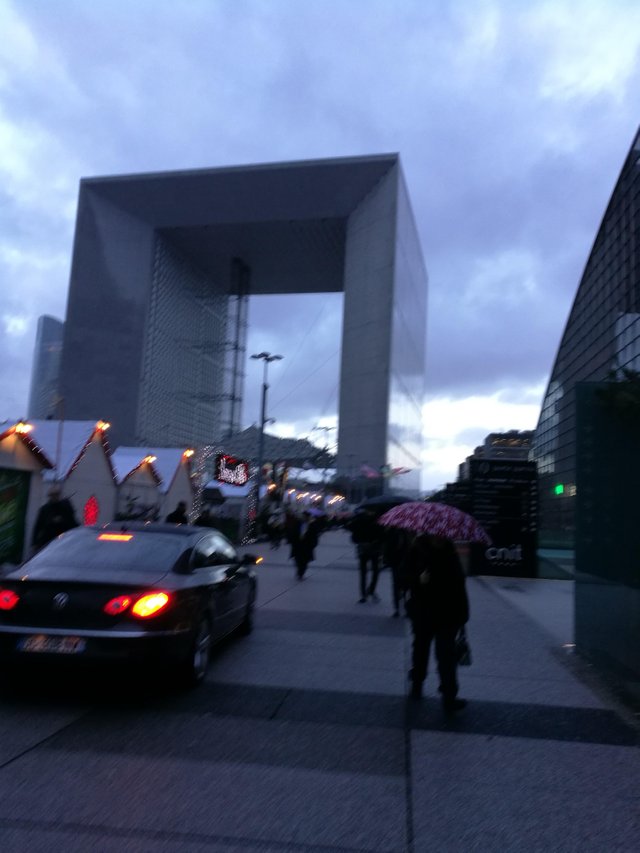 ---
Celle-ci est la tour "Montparnasse", la plus grande de Paris
---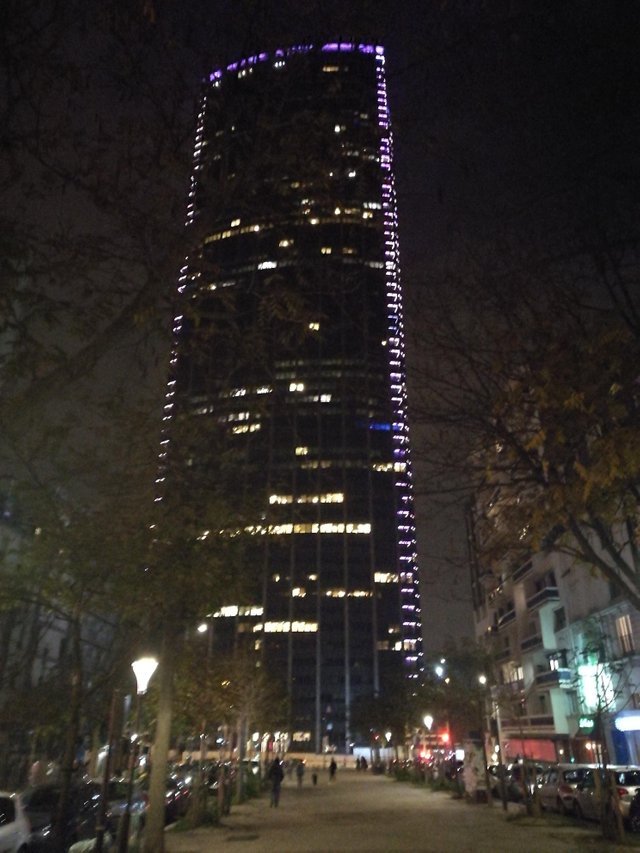 ---
Et ici, nous sommes sous "le Dome", toujours à "La Défense"
---

C'est tout pour aujourd'hui, je posterais plus de photos la prochaine fois ! Dites-moi quelles photos vous avez préférées, pour que je sache quelle ville vous a le plus plut!*
**Merci d'avoir lu, n'oubliez pas de follow et resteem si vous avez aimé ce post ! :D Passez une bonne journée, et bonne année à tous ! **