The charm of a small spider (jumping spider) on on green leaves.
Hello all... !!!
Good morning .. Hopefully always healthy and happy wherever you are. On this occasion I will share a few pictures of small spiders caught by smartphones and macro lenses. Hope you guys like it.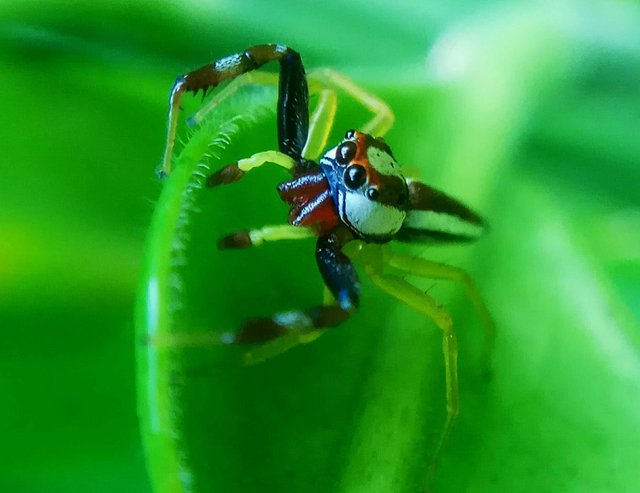 These small spiders are known as "jump spiders", because they have the ability to jump very far when hunting prey.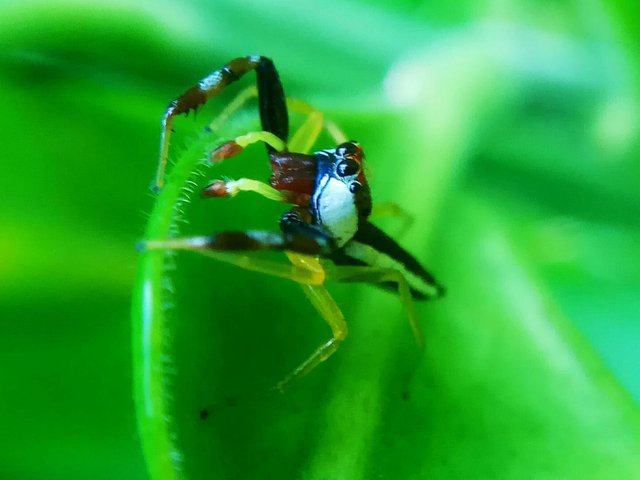 I just want to show some pictures about them, this time I found in the leaves of a very green plant. I really admire this little creature so I never get bored to keep searching and collecting images of this jumping spider. I'm sure you also love them.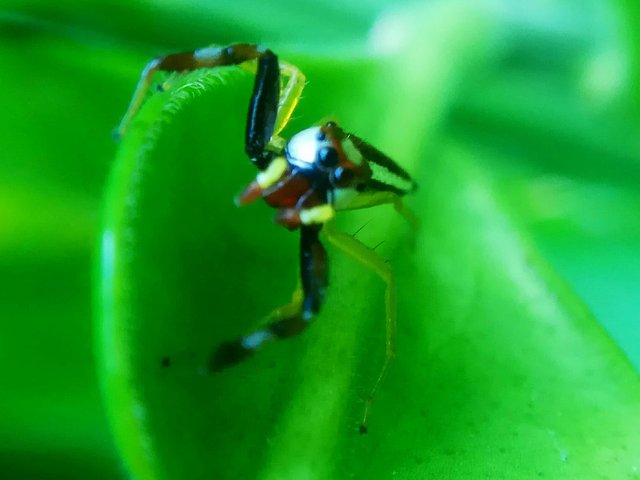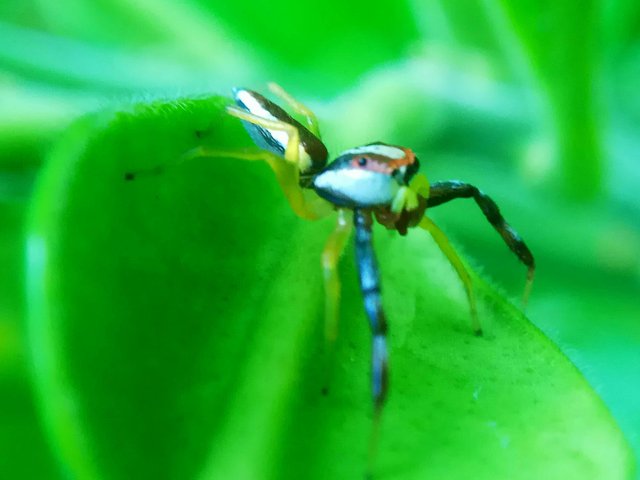 Camera smartphone xiaomi redmi note 4x + macro lens.
Thank you for visiting and please follow my account @rizasukma.