Enjoy a mandret milk drink on the side of the road
Assalamun'alaikum Wr ..... Wb .......
Hello good night steemit friend, what are you all about
Since I have material to discuss with disteemit, I will share it tonight too.
My material tonight is about warm drinks that make our bodies fres and also fresh.
What kind of drink is this friend ........?
The name of the drink that contains ginger is very suitable to be enjoyed at night because the content of ginger in it can prevent colds in our bodies.
The drink that I ordered is a little special because we ordered a milk mandret, it is indeed no different from a normal mandate except that there is extra milk which makes this drink feel special.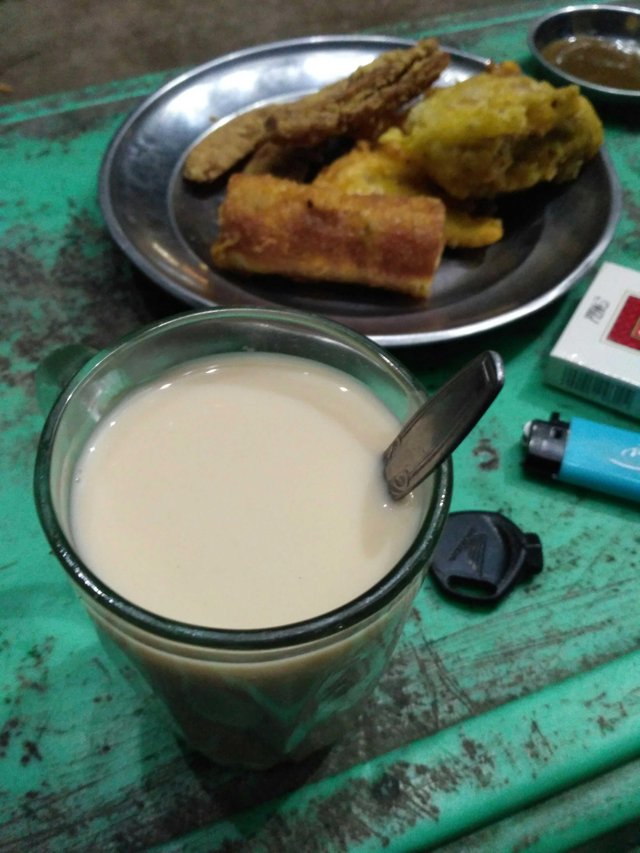 The drink drink is very good for the body because there is a content of ginger in this drink, and also the mandrel equipped with additional peanuts in it feels great when we enjoy it.
As a complement to the menu tonight we also ordered a little fried food for dessert tonight, there are bakwan, risol, and also fried bananas.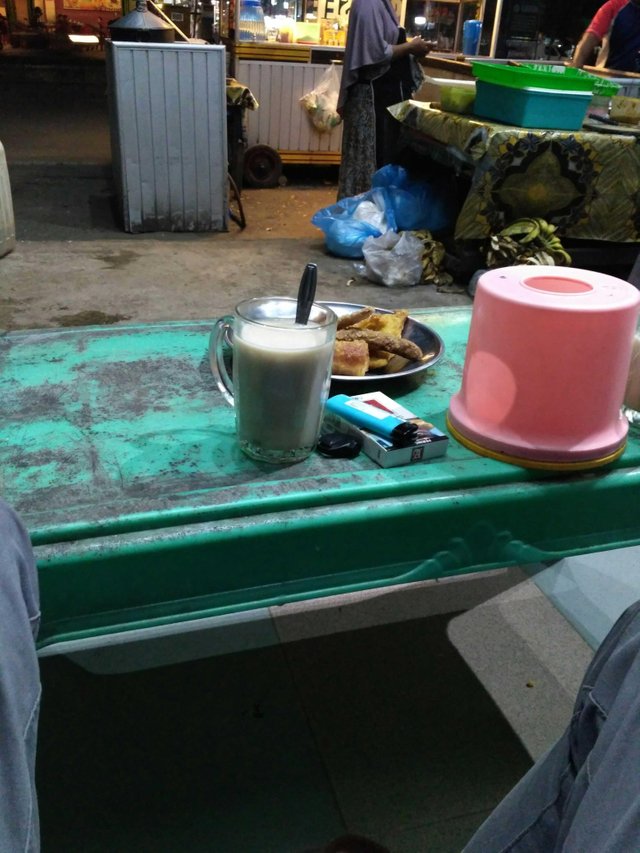 This sidewalk is very easy to find on the roadside of the city of Lhokseumawe precisely at the new terminal next to the Pusong Reservoir, Lhokseumawe.
Okay, friend, maybe my material tonight will be useful for all of us