Grand Staircase Rising Across the Paunsaugunt Plateau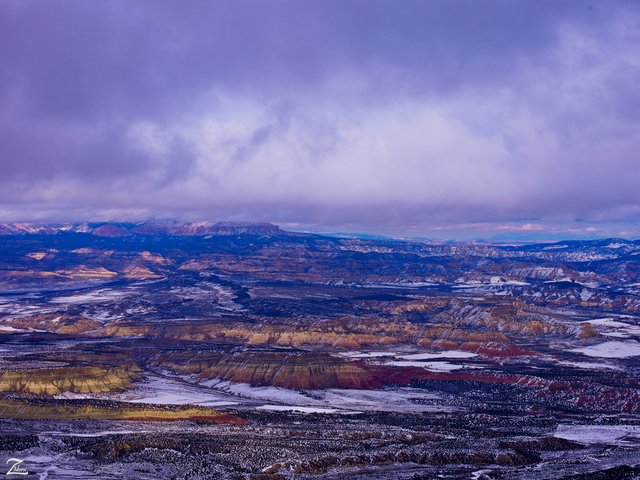 The Grand Staircase formation steps upward towards the pink cliffs of Bryce Canyon, barely coming out of the clouds. In this image I lensed while flying and filming the wilderness area on the Paunsaugunt Plateau within the Escalante Grand Staircase National Monument in the area between Zion National Park and Bryce Canyon National Park..
This is a very interesting image which shows the stratification of different geologic layers which make up the staircase formation. Here you can clearly see the vermilion, golden, gray, white and pink layers of the formation, which begins in the bottom of the Grand Canyon National Park and rise north and westward across the Kaibab Plateau into the Bryce and Zion park areas.
This is an image that explains the different layer levels from this Research Source, open up full size to see it in detail:


---
This image is from my ongoing project in which I am trying to raise awareness of the 47% of the USA and 90% of Canada that remain unpopulated wilderness.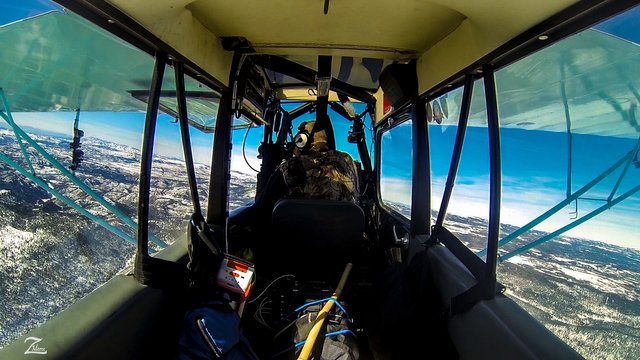 Where Eagles Fly - The American Wilderness Expedition is my personal mission to introduce people to these amazing locations that surround us.
If you like what you see here upvote then resteemit so that others may experience these wondrous places as well. And if you'd like these images to be part of your feed then follow me.
Yehaw!!