Our sky is clean and clear during LOCKDOWN
Dear Steemians
Today is the 22nd day of LOCKDOWN which the government applies to its people, especially the Lhokseumawe urban community. And today we as citizens of the city of Lhokseumawe should be happy and grateful for the almighty because it has been revoked curfew, this was taken by a government decision because the Lhokseumawe city area is safe from the red zone, however we as citizens continue to maintain contact with everyone who has just arrived from abroad.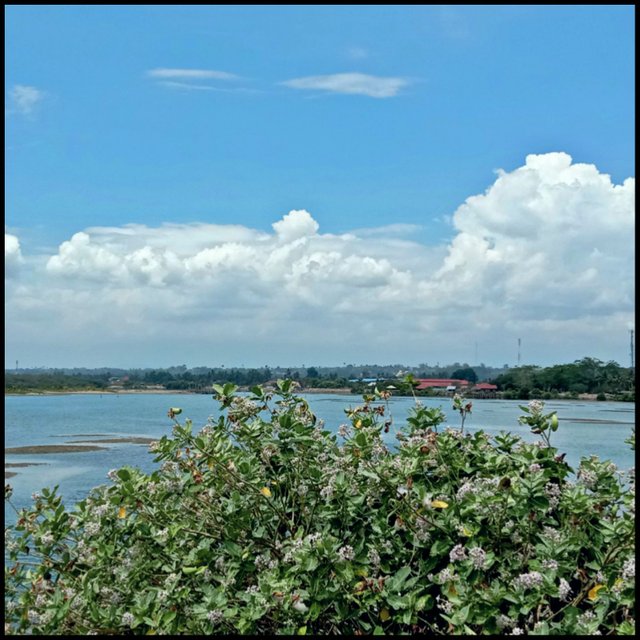 This happiness is also felt by the natural surroundings, you can also see how the sky today is very bright and cheerful unlike usual, in general in recent years the sky and natural surroundings are gloomy, this is marked by changing the shape of nature both in terms of color and in other terms.
Since a few months the temperature has been very comfortable and very cheerful when compared a few months ago. With the implementation of the LOCKDOWN period, all activities will cease so that every community activity stops automatically. With the lack of human activity in the last few months, all the air populations caused by human children are lacking. Stopped factories, cessation of motorized vehicles, and the cessation of all activities that cause air pollution greatly affect the surrounding nature.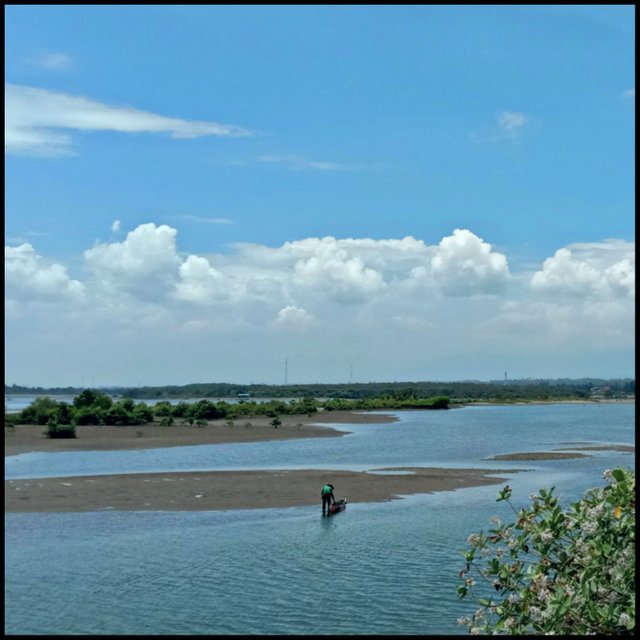 The beauty of the sky, the ocean, the coast, the forest and the surrounding area, is more clearly visible today, there are no clouds of smoke in the sky, there are no black clouds in the blue sky, it's all thanks to the cessation of human activity so far.
Clouds look beautiful like they were born again like the world has just been made, we really miss the situation because it's so comfortable, anyone who sees it will feel happy and happy. We want an atmosphere like this long ago. The beautiful world and friendly nature make humans and other creatures rest in peace.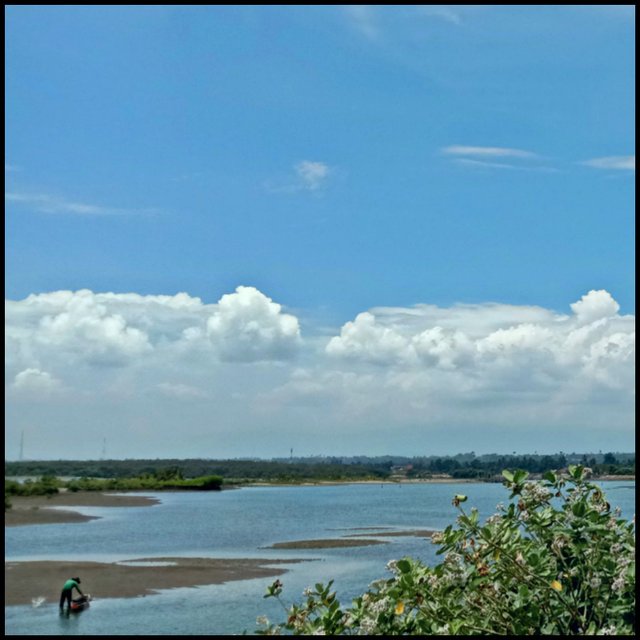 Anyone in the world really wants peace and order because being in it is very beautiful, happy fan. Clouds that are blue and white are proof that today the world has recovered from the worries that befall our territory, everyone will be happy if they are and feel something like that.
Today I look at the sea, standing on the shore of the coast and see how great the creation that has been created, how great the earth is, how beautiful today is, is a success that will be achieved by everyone in the future. Covid19 has taught us how to appreciate the nature around us, Covid19 has taught us how important life is, and how important cleanliness is, because if we always live cleanly we will get happiness and extraordinary health.
That is today's experience, of a clean and healthy nature during LOCKDOWN. Thank you very much.
Thank you very much
---
| Photografer | @syuhada73 |
| --- | --- |
| Location photos | Aceh, Indonesia |
| Camera | MI Note 7 |
| Themes | Our sky is clean and clear during LOCKDOWN |
| Reference | own writing |
---