Ah, balls.
@smallsteps and my wife made meatballs today for the freezer. Due to her allergies, pretty much everything she eats has to be made from scratch and with do few ingredients it means she eats like a cave girl - meat, vegetables, berries. She can now have a little rice and corn pasta too.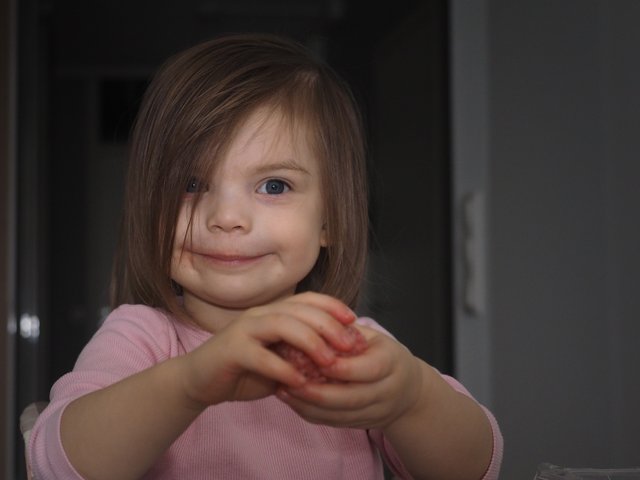 The ingredients for these meatballs:
Process:
Roll minced meat into balls
Add a little salt
Cook in the oven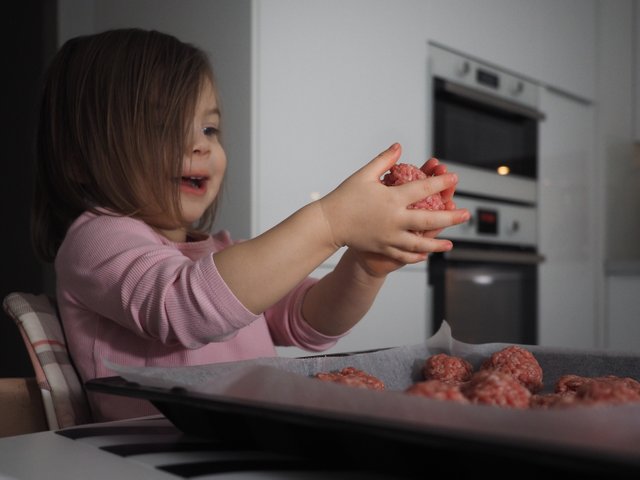 We no longer keep a precise food diary, but it used to he that we would record every meal, ingredients, times and reactions. We have about a dozen books filled that she for very boring reading, but helped us test and identify what does and doesn't work. The reactions aren't life-threatening, but with bad skin rashes, upset stomachs and other likely unseen feelings, they aren't fun. With her being at daycare the last year, the pedantic processes of the parents have to extend to them as well as we are unable to take our own food there. They have been pretty good so far, but there have been some lapses.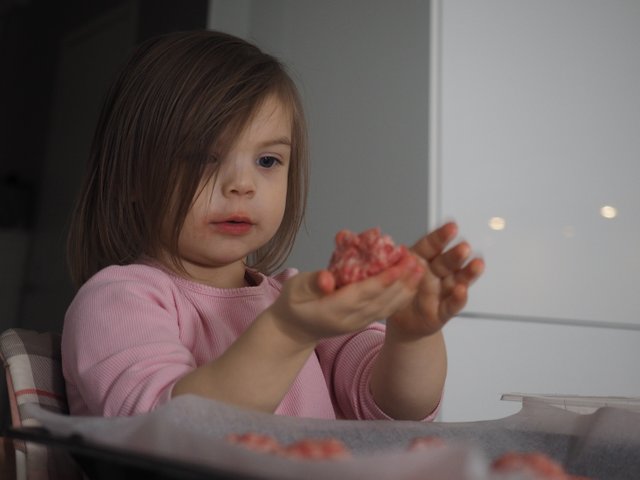 What is nice now (and as you can see from the pictures) is that she can take part in the cooking process. Kids of course love taking part in what the grownups are doing and she has been "helping out" around the house since she could walk, but lately she has stepped it up a notch to actually help. At the moment she is on the bed sorting the clean laundry into piles of who's is who's. She is rubbish at folding though.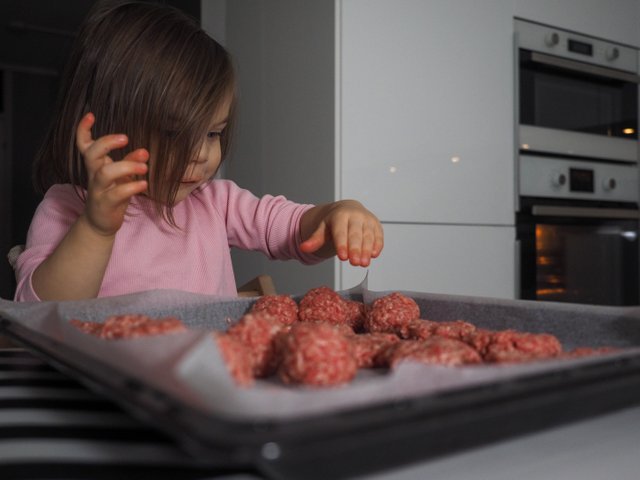 I don't care much about being a "proud parent", but I am pretty amazed at how proficient she is at various things considering her age. I think the more children are included in the everyday functions of the household, the faster they will develop their own understanding and the skills of self-sufficiency, including self-direction, rather than needing to constantly be told what to do, or have their entertainment delivered on a silver platter.
We are definitely not a silver platter family.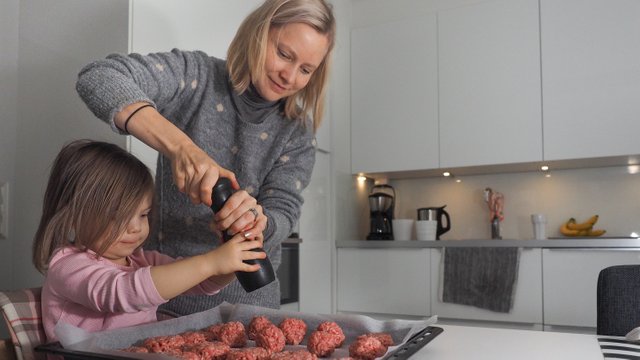 As I have said earlier, I am the bad cop in the family, but it is about setting responsibilities and consequences of some kind for fulfillment or non-fulfillment. The consequences aren't about punishment, it is more about that there is a workflow and if a prerequisite is not performed, a post-action is not available. While this seems very production line, all habits are process orientated and if one doesn't understand the processes involved, not only can they form without intention, changing poorly performing habits is very, very difficult.
I don't present it this way to her, we play a lot of games, we discuss a lot of things.
Because of the way life shifts and conditions change, being able to identify and repair habits as required is an important skill as it allows us to adapt to the changing world without having to spend a great deal of resources fighting against it. In my opinion, the ability to intentionally observe, identify, evaluate and then develop toward an improved state is one of the greatest skills a human has at its disposal. Having and exercising a skill are two different things.
Now - My wife dropped her phone and smashed it beyond recognition - so it is off to buy a new one. She has had it for about 5 years now, so it was time - the problem is that a new phone was what I was going to get her for Christmas.
She will get socks now.
Taraz
[ a Steem original ]
Camera: Olympus EM-1
Lens: 12-40 2.8 Pro
Post: Lightroom (performed on phone)