A ginormous agaricus
I came across this giant mushroom yesterday morning after we had had a decent amount of rain.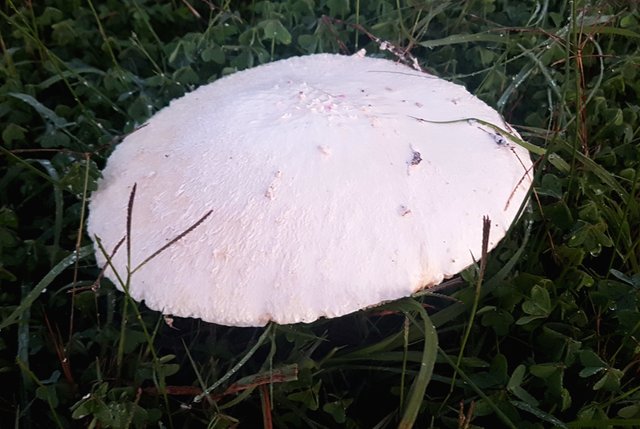 I am sure my friend @haphazard-hstead , forager of note, would be able to tell me all about this particular beauty. I back searched this photo on Google to try and ascertain what 'class' this particular one falls into. The closest I could come to is Agaricus Campestris although I am fairly sure it is not the exact one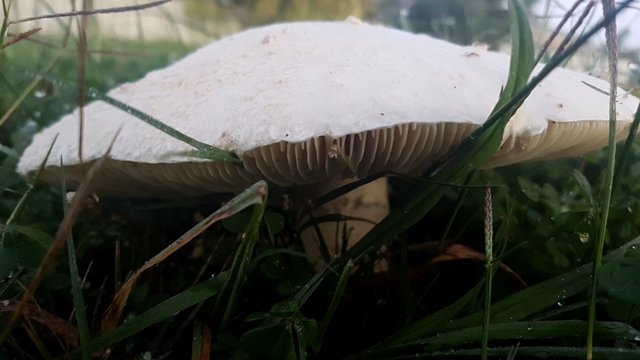 There was a smaller one which was obviously a bit older as it had a slightly longer stem which gave me an opportunity to photograph underneath the cap.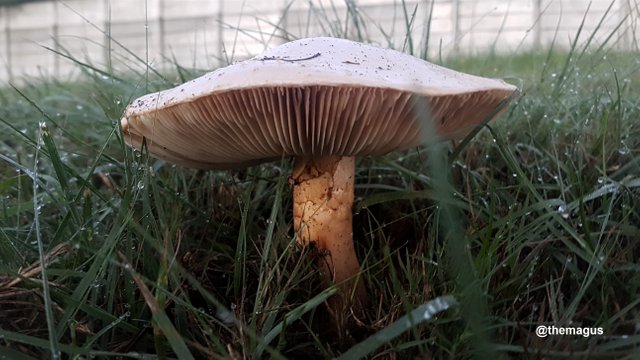 To put the size in context I placed my foot next to it ......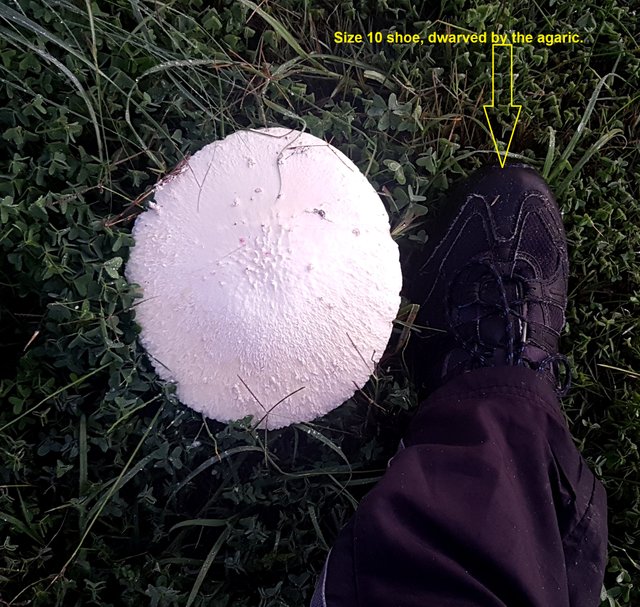 Any smart agaricus cogniscenti out there? I would love to know if these are edible or not.