Cape Breton, Nova Scotia #1 - New Waterford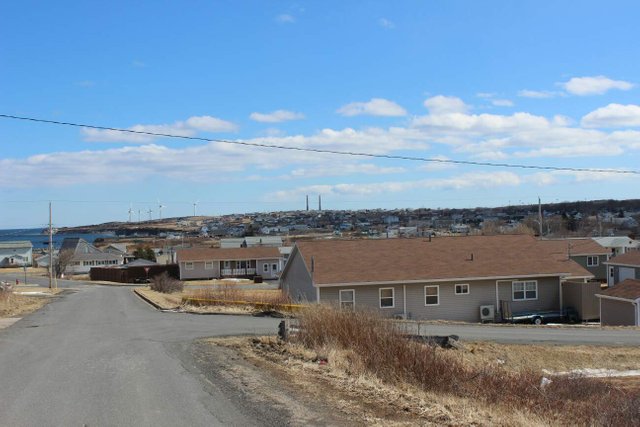 Good afternoon Steemians!
This is a shot of my favourite view of a small town in Cape Breton Island -- New Waterford, NS!
This isn't a full picture of the town but I truly love this particular view because you can see where the houses end as you get closer to the cliffs.
I have spent quite a few hours admiring the view from this spot so I thought I would share it with the Steemit community! (I would like to take a few closer pictures of the view and the cliffs soon, too!)
Thanks for reading -- if you liked this photograph, follow @theroachmedia to see more like it in the future! I'll also make sure to respond to any comments as quickly as possible -- I love to talk about photography!
Cheers,
@theroachmedia
Posted using Partiko Android