Trisha & Jill With The Christmas Decoration, Santa's Sleigh, Chritmas Tree, Santa And More.. - Christmas Photo #1
Hello Everyone!!
September 25, 2019, the night after my wife 29th Birthday celebration my whole family visiting Christmas carnival or 'Perya' in Tagalog words in the Ynares Center. We all happy especially the two kid's my niece and my daughter my niece 'Jill' said that she wants to ride at the Carousel but before going to the rides section I handled my phone and took some photographs of those two little girls with the Christmas decoration.
This year I saw a lot of changes of the Christmas carnival first no 'Tiangge' store and that's the sad part but the happy part there's has a lot of Christmas light at the tree and Christmas tree in every corner. The newest thing is every municipality in the province of Rizal have a personal tent they show what kind of culture and important things they have every booth decorated very well. You can see all the photographs of my niece and my daughter down below.
Santa Clause House
Here are the photographs of my daughter and niece with Santa Clause and Santa's house.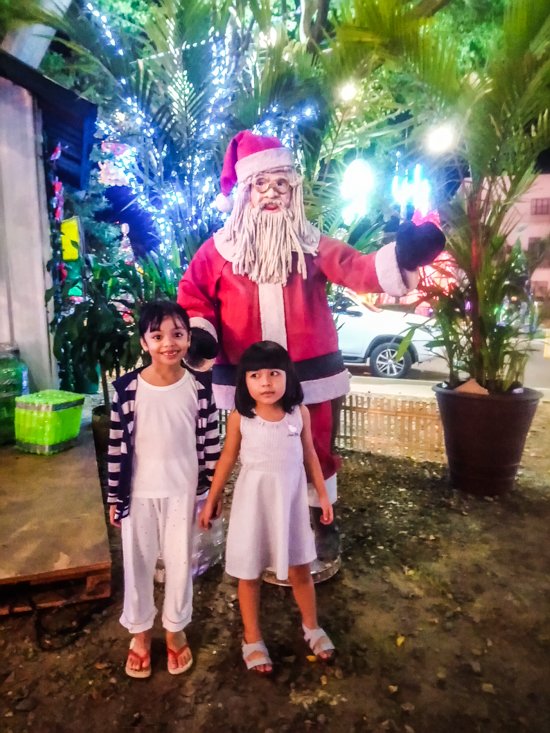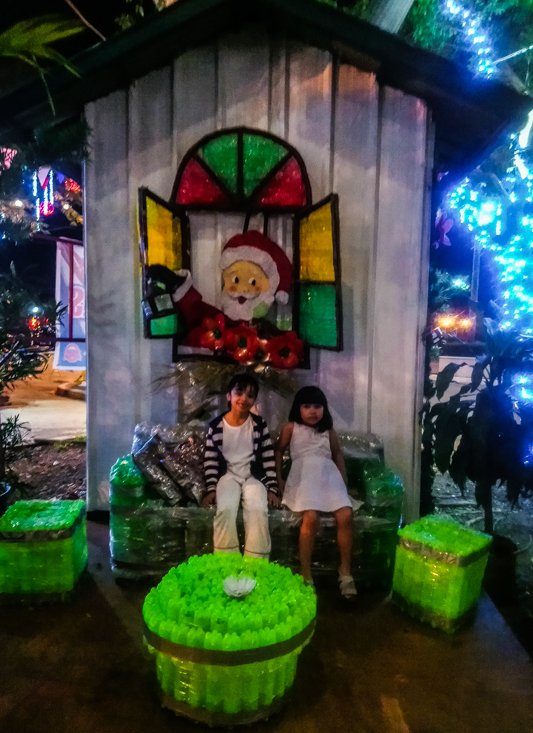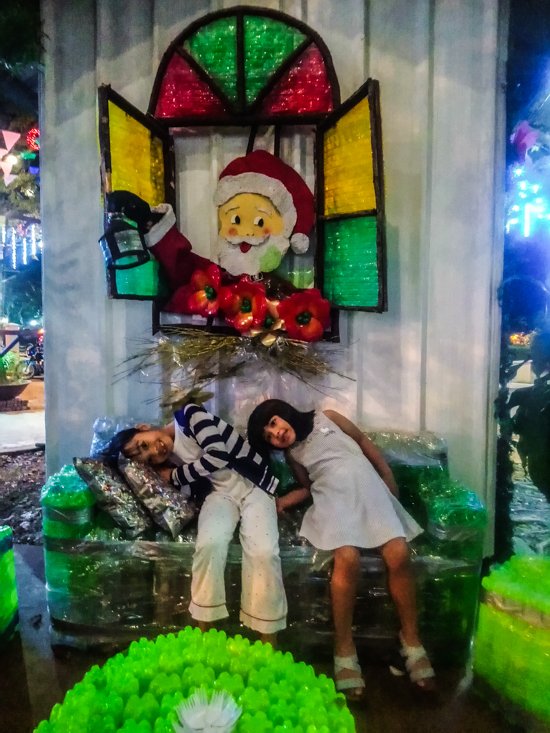 The Santa's Sleigh
Jill and Trisha sitting at the Santa's Sleigh they both very enjoy because that is the first they ride at the Santa's Sleigh.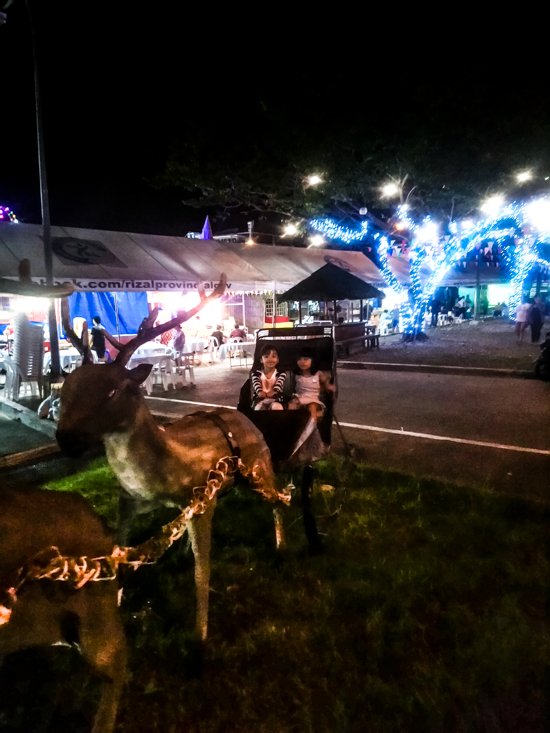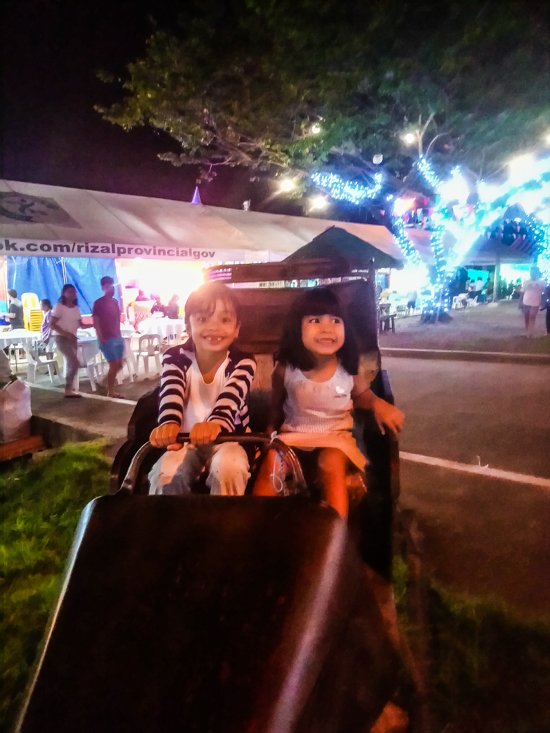 The Christmas Tree
I never mention all the Christmas tree is made by the recyclable materials.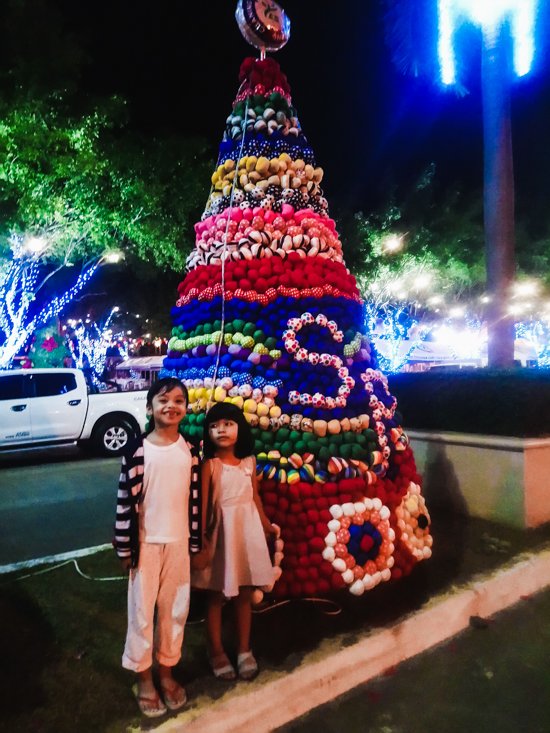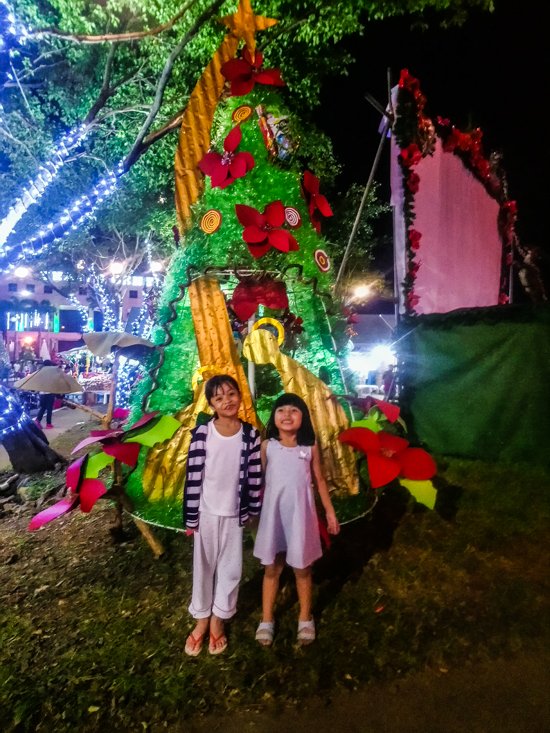 The Giants
The Giant or 'Higantes' of Binagonan Rizal every festival people wear that giant while dancing.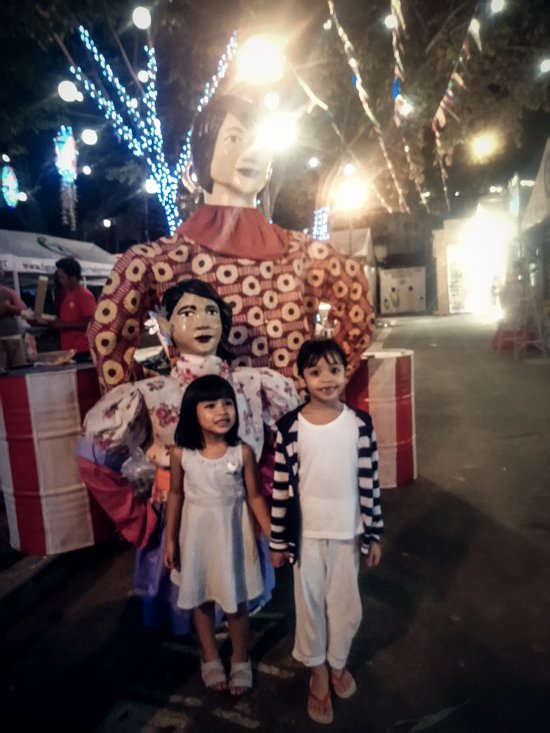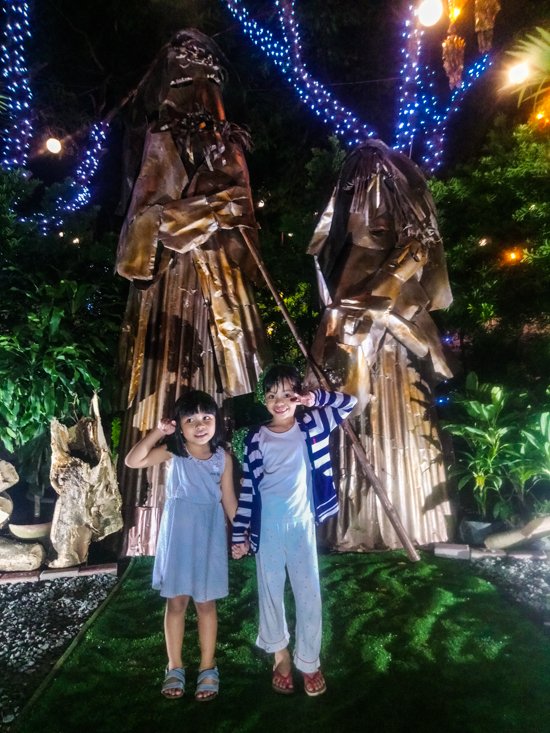 ---
They said our country Philippines is the longest celebrating the Christmas and I think that is so true because when the 'Ber' month start we started to put a decoration in our home. For now, this my photographs related in Christmas see you on my next Christmas photographs.
---
PS: All photographs are mine, taken with my Sony Xperia XA1 smartphone. Thanks For Visiting My Article I appreciate Your Precious Time!