Kamboja (frangipani) flower.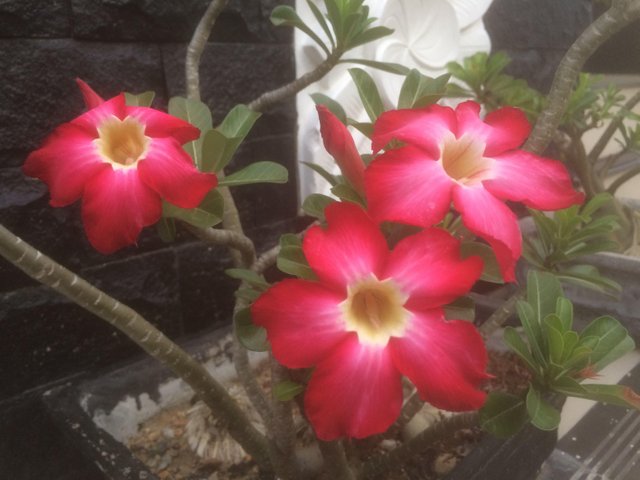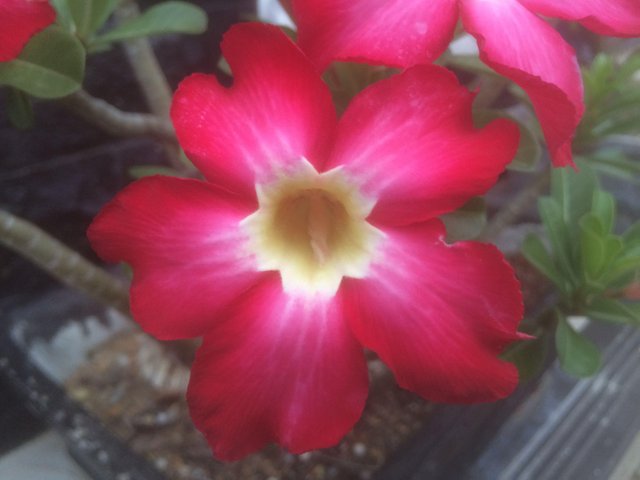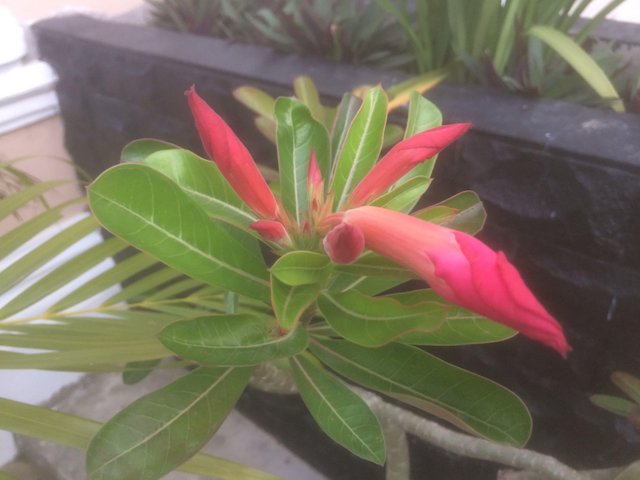 This is Kamboja or Frangipani flowers which are planted as an ornamental plant in my yard, which is one kind of flowers ornamental plants that much love by Indonesia peoples. This flower has a beautiful and charming shape. I like a red frangipani and I have planted some stems in pots at my house.
Some people once told me this plant often used as an herbal remedy, because frangipani contains a number of medically active constituents and has been shown to be a uterine stimulant, antifungal, antibacterial, antitumor, etc. But till now I have never used it for a herbal medicine, I just enjoy its beautiful flowers.
Images details:
Camera. : iPhone 5s
Location. : Aceh - Indonesia