Awesome Icefalls in Spring Conditions 📷
The rocky mountains never cease to amaze me with their variety, beauty and adventure to be had out exploring nature. This is a common destination known as Troll falls, but most people stop at the first falls. There is so much more if you venture up and above the lower falls to 3 more falls and a nice ice canyon.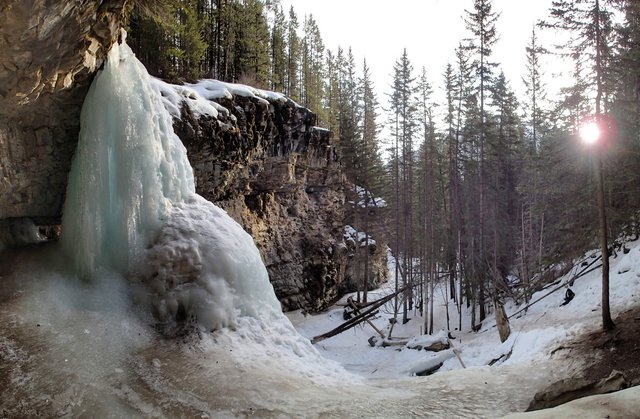 Up behind that falls on the center left of the picture above, you can see where you can get up behind these falls. Very cool!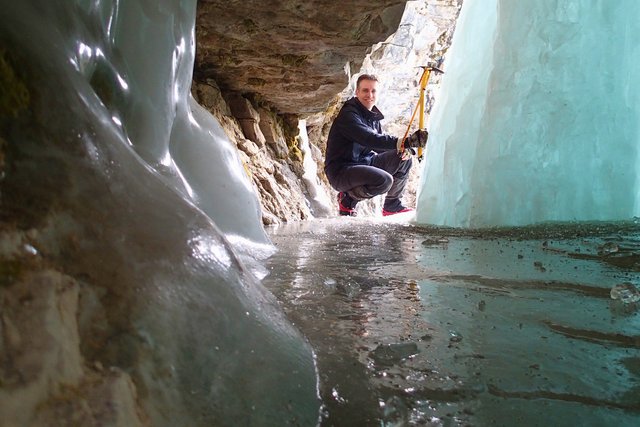 Another falls higher up has another small cavity behind it, really nice color through the ice.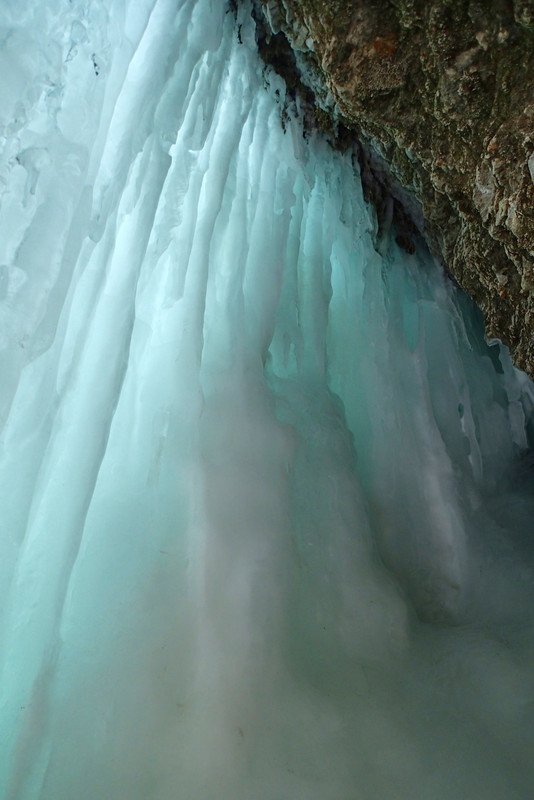 Another falls, higher up, you can easily walk behind this one, the water flows down the center of the pillar like a giant straw. Great spot for lunch, listening to the water in the ice.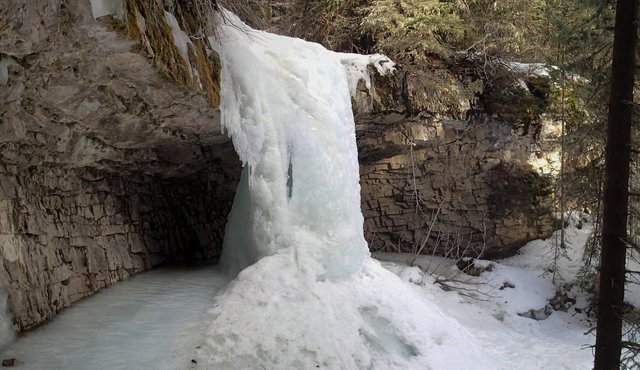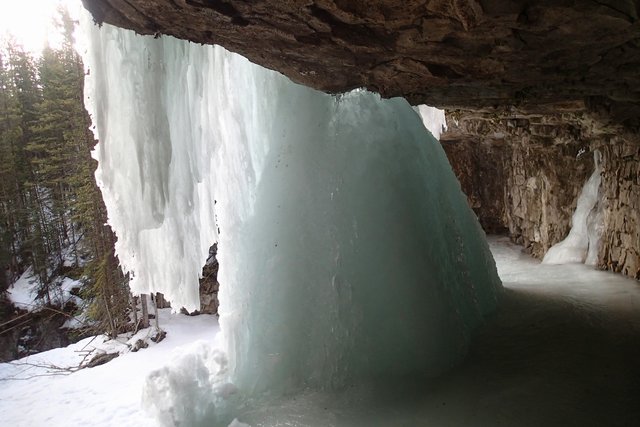 Higher up yet, there are small overflows over a bunch of small cliff bands, and some years they have the perfect melt it seems and you get these long walls of ice. So cool.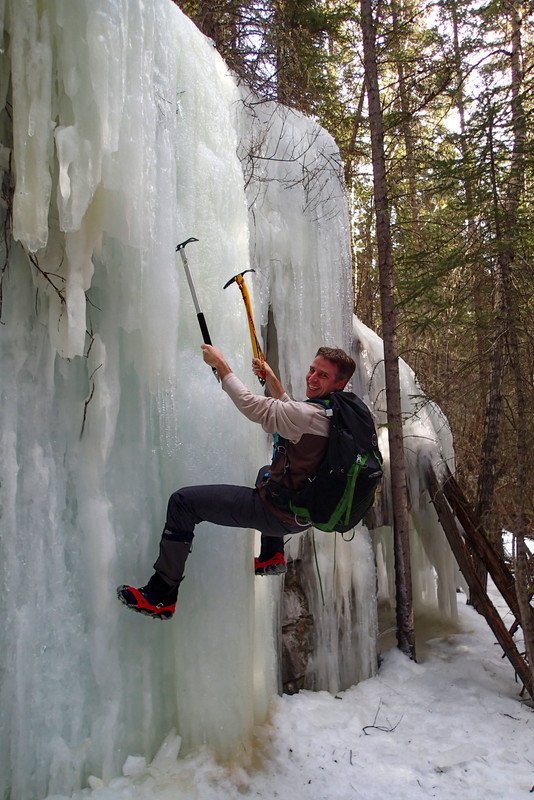 Just starting to melt and glisten in the sunlight.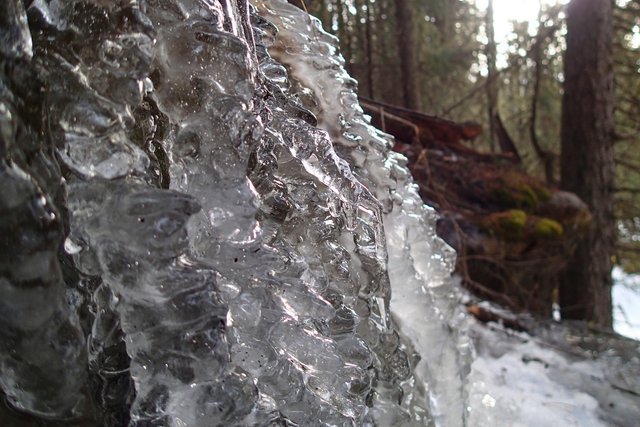 A few tricky spots, you just can't get up without traction and ice axes, luckily be had a couple of axes between us so where able to follow each other up and toss the axes back down wtih rope. We were not sure if we would have to downclimb out of these, but we ended up finding another route out up into the canyon top, so it worke dout great!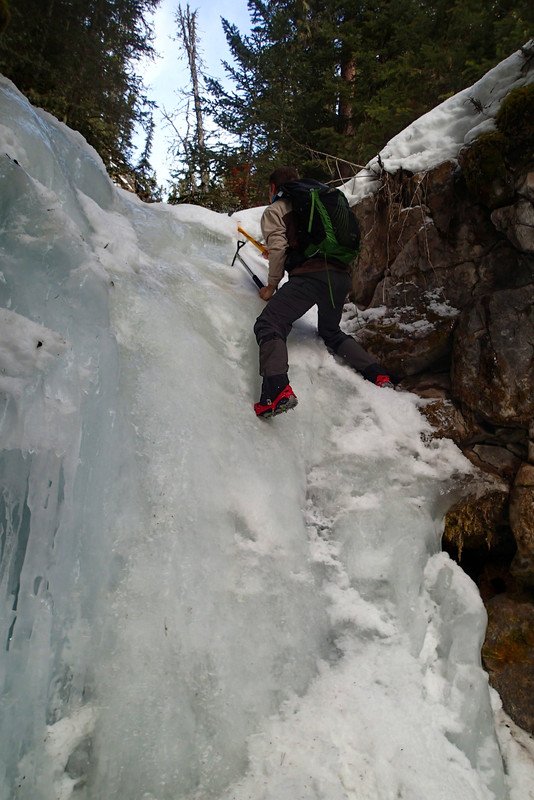 I hope to find some more ice flows this spring, they are such interesting places to me. I hope you liked the pics.