Urban wildlife
I work all over St Louis county and occasionally I get to see interesting things.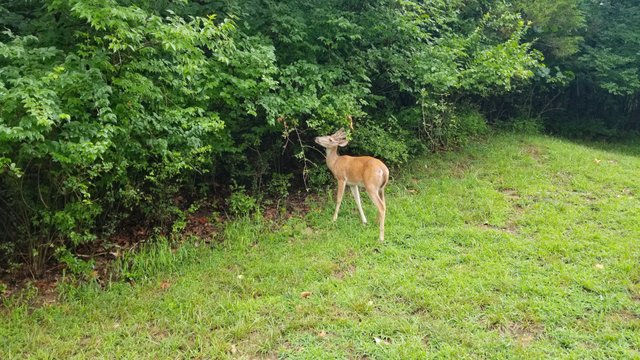 I saw this young buck and a companion as I was leaving a customers house Thursday. This was in south STL county somewhere along the bluff. I stopped and took a few pictures of him from maybe 10 feet away. He was completely nonplussed.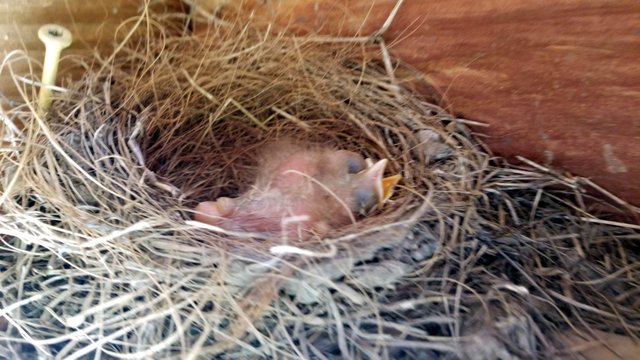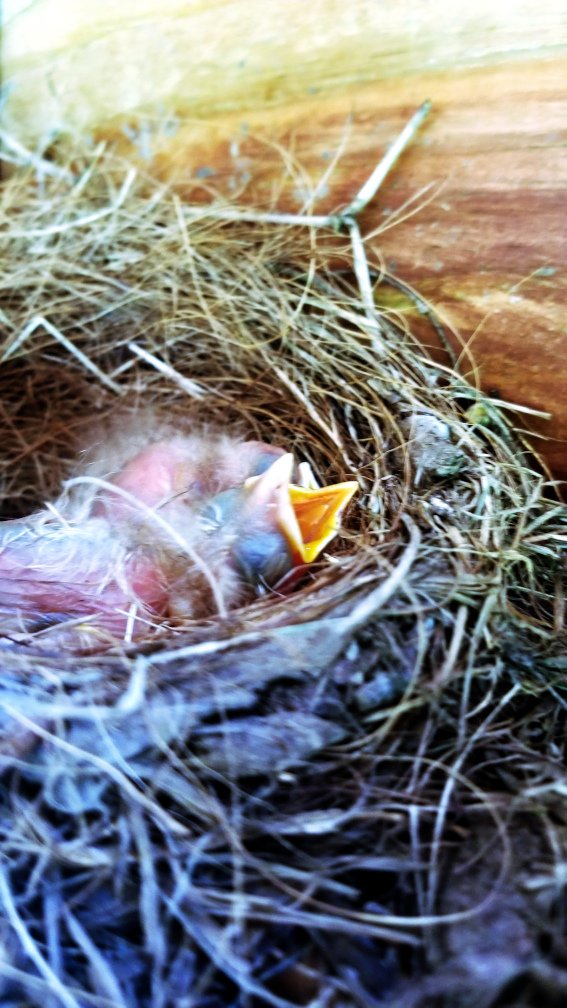 Yesterday, as we were working on a patio, I noticed that a robin kept flying under the eave. This is what I found.
As late in the year as it is, this must be at least her second clutch of young.
I have seen white squirrels. I've seen deer in several places including Chesterfield and Ballwin. I've even seen wild turkeys somewhere in the area.
Rabbits are common and I see them anywhere that people have even small yards. Deer and turkeys tend to suburban areas where there is some wooded acreage.
I've not seen any raccoons in the area since they are nocturnal, but I have seen prints and heard their chatter.