A fun plant with fluffy white hair
Dandelion is a very hardy plant. It is growing, where possible and where not.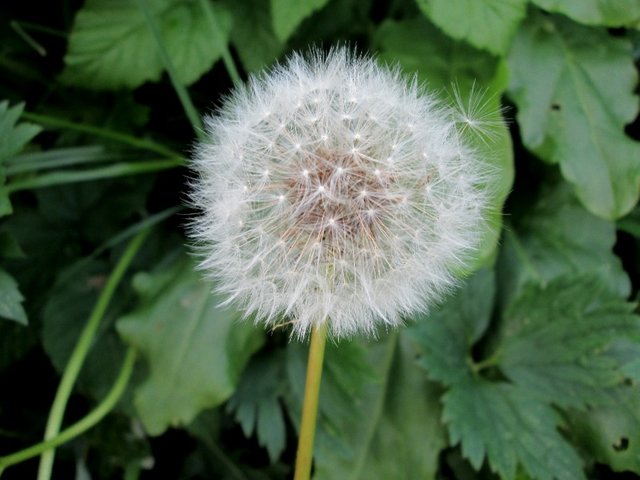 ---
Although growers and gardeners do not favor the dandelion, this plant is very useful.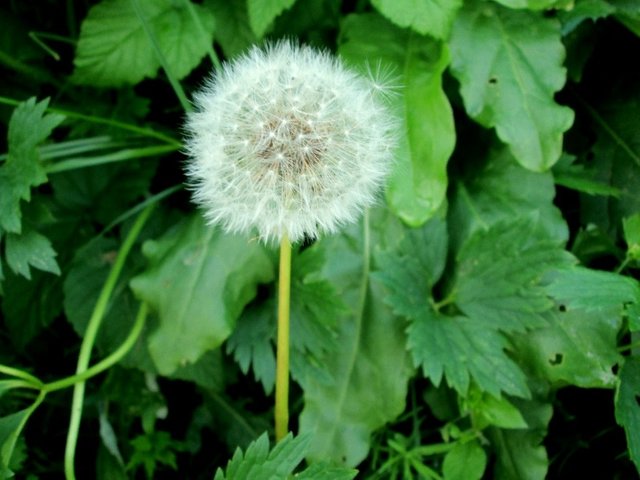 ---
What can you cook out of dandelion?
From young leaves can be cooked salad.
In order to remove the bitterness, you need the leaves for half an hour of soaking in salt water. And it is possible to this end to add to the salad a little lemon juice or vinegar. Then they must boil for 7-10 minutes, discard in a colander and drain off the water.
In a frying pan in hot olive oil, a little roasted garlic cloves (then removed the garlic), and lightly fried boiled dandelion in this fragrant oil. The finished dish can be sprinkle with lemon juice or vinegar. Use as a garnish.
---
From the flowers of this plant, it is possible to cook jam. Roasted dandelion roots can replace coffee.
Dandelion is used also in medicine. Mostly used the roots, leaves and the juice of the plant. Preparations on the basis of dandelion helps from many diseases and have, for example, antiviral, anticarcinogenic and antidiabetic properties.
---
The dandelion blooms in the spring, in some areas this is happening already in March, others in April or may. The flowers of this plant are bright yellow and from a distance it looks like little baby chickens play in the grass.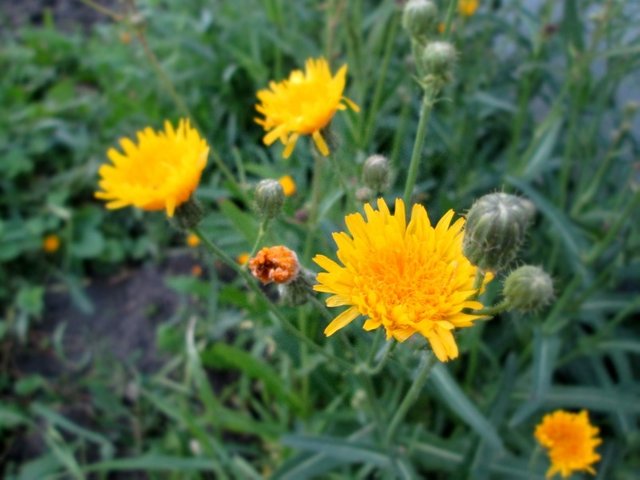 ---
If you look at the flower of a dandelion close, you can see that it is a basket, in which close-growing multitude of tiny yellow flowers. Early blooming dandelions are very helpful their nectar for the bees, feeding them before flowering of the main melliferous plants
Here is such a wonderful flower! :)
---
Photos taken with Canon a1300
---
---