Bird [4]: Meureubok (Geopelia striata)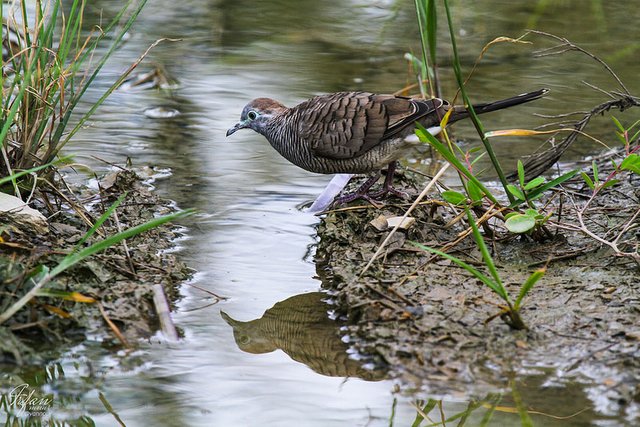 The zebra dove (Geopelia striata) also known as barred ground dove, is a bird of the dove family, Columbidae, native to Southeast Asia 1. We in Aceh called it "Meureubok" a small, the long-tailed little bird, dominated by gray-brown with black-and-white borders, their bodies as big as pigeon's body.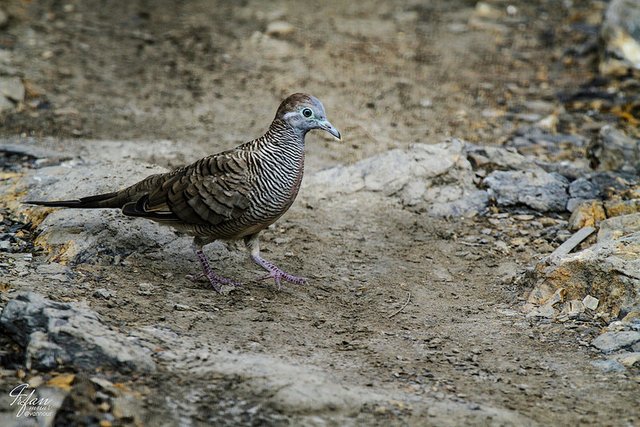 I shot the zebra dove in the pine forest bushes in an urban area in Ulee Lheuh, Banda Aceh, may be categorized as their native habitat. The zebra dove eats small grains of weeds, grass seeds and some insects in the bush on the surface of the ground not far from the puddle.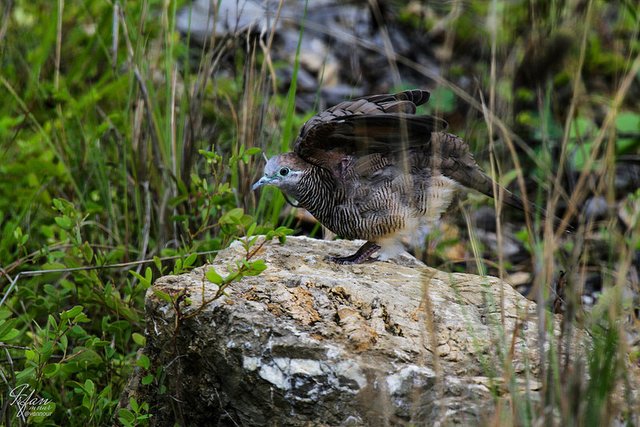 According to Avibase, the world bird database, Geographic range: Geopelia striata: southern Myanmar through the Thai-Malay Peninsula to Sumatra, Java, and Lombok. Also the Philippines (native or introduced?), and many feral populations, e.g. the Seychelles, the Mascarenes, Indochina, Borneo, Hawaii, and Tahiti, among others. 2.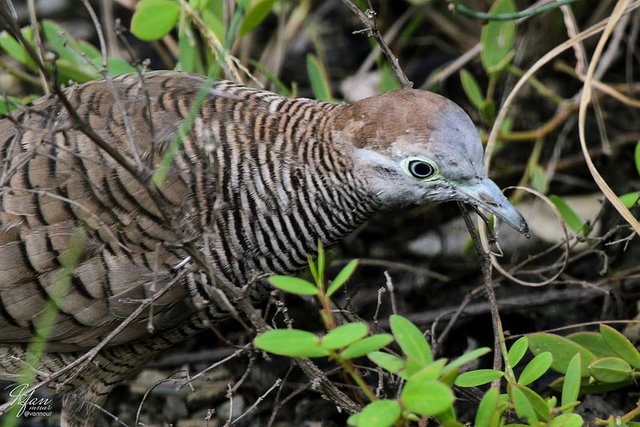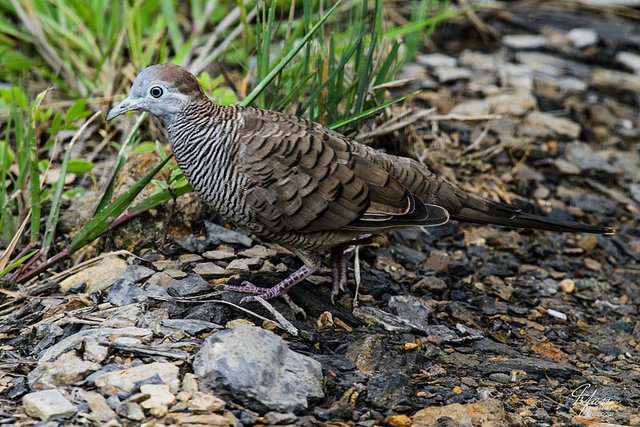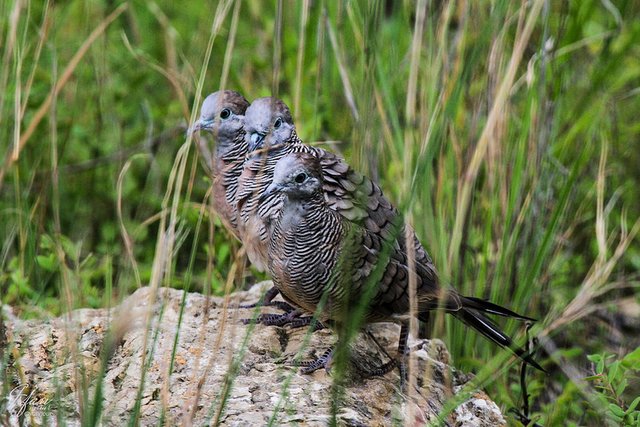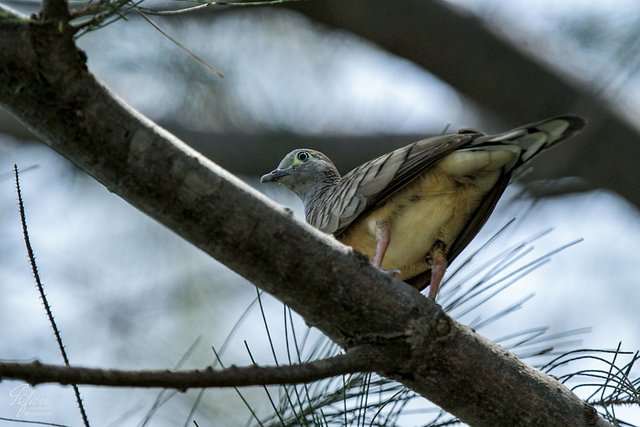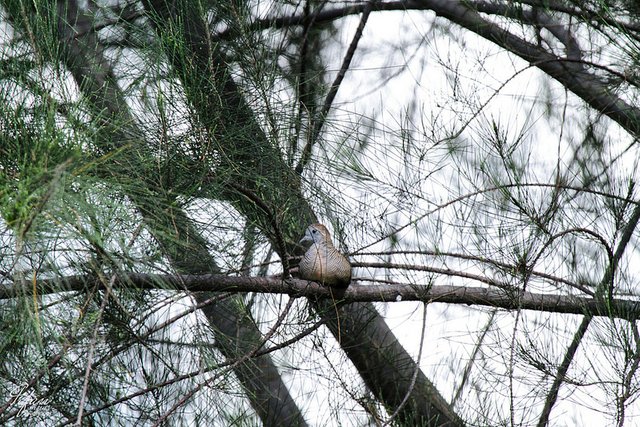 Scientific classification
| Kingdom | Animalia |
| --- | --- |
| Phylum | Chordata |
| Class | Aves |
| Order | Columbiformes |
| Family | Columbidae |
| Genus | Geopelia |
| Species | G. striata |
Binomial name
Geopelia striata
(Linnaeus, 1766)
Credit: en.wikipedia.org
---
Footnotes:
---
| | |
| --- | --- |
| Camera | Canon EOS 7D |
| Lens | Canon EF100-400mm f/4.5-5.6L IS USM |
| Location | Ulee Lheue, Banda Aceh |
| By | @vannour |
---
My post about birds
Bird [1]: Black noddy
Bird [2]: Tulo Ek Asee
Bird [3]: Tulo Puteh Ulee (Lonchura maja)
---
THANKS FOR VISITING