Traditional fishing boat on the beach
Three traditional fishing boats are moored on the sand beach.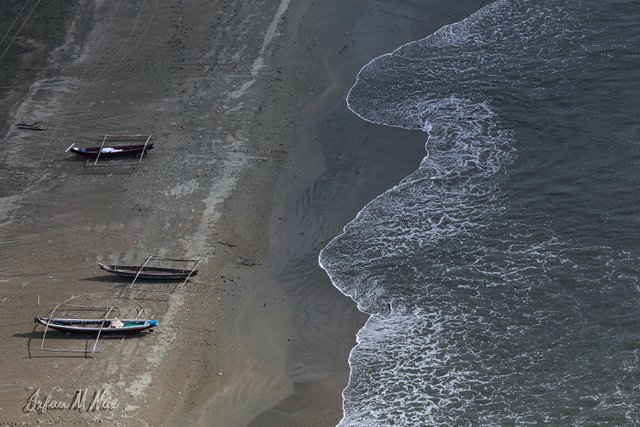 Location: Aceh Jaya
Photo by Irfan M Nur (@vannour)
Taken with canon EOS 6 D
The boat has symbolic meaning in Aceh poems work. Malay sufi poems of the boat by Hamzah Fansuri from the 16th century, then his poems was popularized again by Rafly, a singer from Aceh.
I contributed some video footage for the latest video release.