Photography: The Deer and the Biker
This picture has been taken two weeks ago during the bike ride of the company I work for, AdaCore.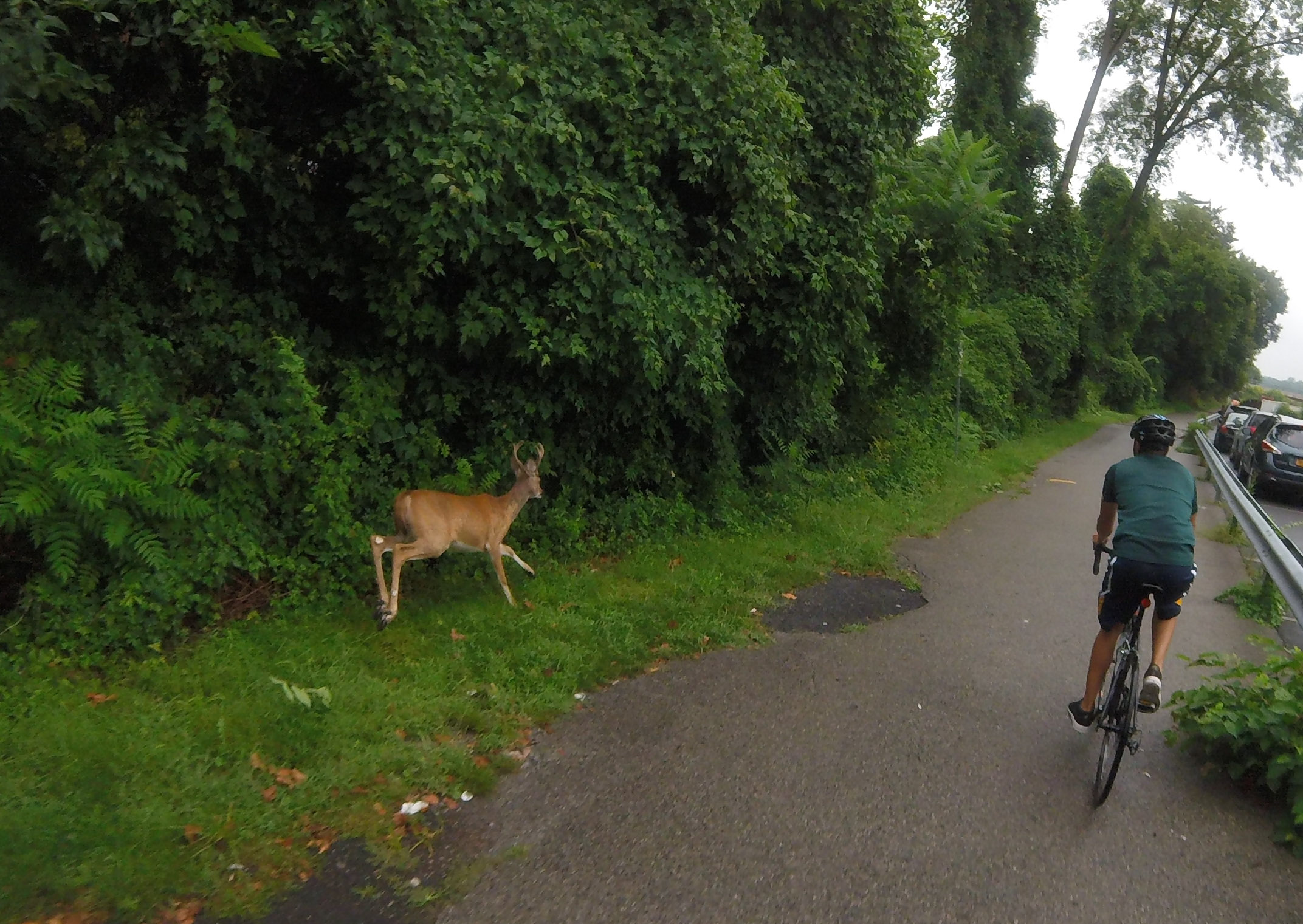 The Deer and the Biker

It was taken on the bicycle trail that follow the Old Put railway.
The photographer had a GoPro camera on top of his helmet, and that is how he was able to take the picture while riding his bicycle.
---