Thrush Eggs Turned to Little Birds (Own Photos)
Hello Steemians! This spring when I visited my granny. She lives in a village near the forest. When I was there I decided to clean the yard. When I threw all dry grass out of the yard, cut down some trees and bushes, I saw a nest. At first I thought it was an abandoned nest, but when I came closer, I noticed five blue small eggs. They were so beautiful! 
I thought that mother bird must be somewhere near so I left the eggs alone. Later I tried to spy on the nest, I noticed that the bird was there with the eggs.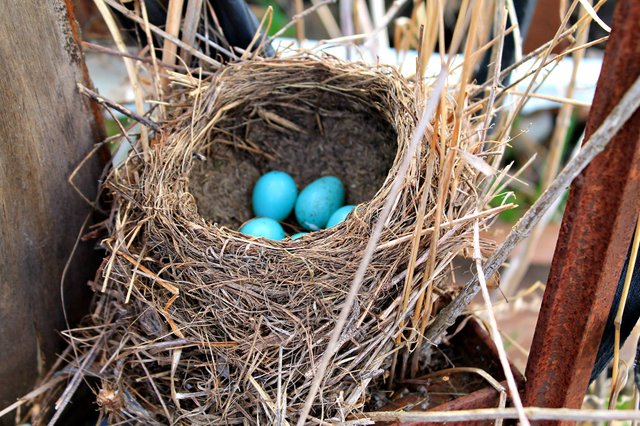 I visited my granny in two weeks again. Of course, I wanted to see what became to the eggs. You know what? I saw three little birds. There were five eggs in the nest but only three birds were alive.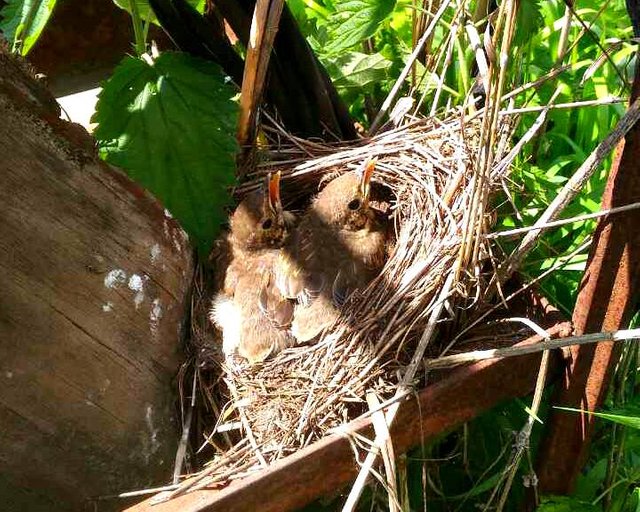 Two guys:)
They were so funny! And they could fly. I didn't find eggshell in the nest, I suppose the threw it out. In two days the birds flew away because they were big and strong enough.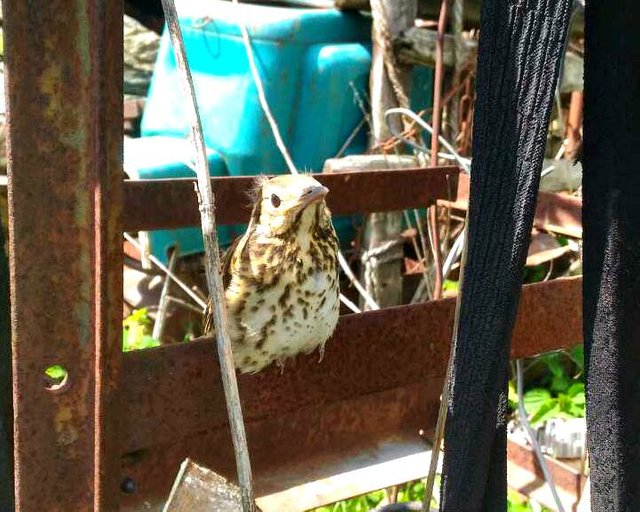 The third one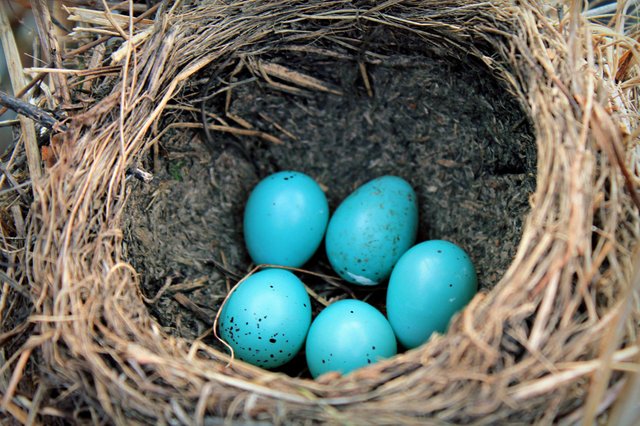 Hope you like my post.
---
Please, follow me and upvote, of course:)
---