this colorful flower I get in the old house and I really like it
Good evening steemit friends all on this occasion I will tell you about the very beautiful and unique flower this flower I get in an old house that is in a my grandmother's hometown.
This flower is very beautiful who is looking at this flower he will surely love it and this interest ....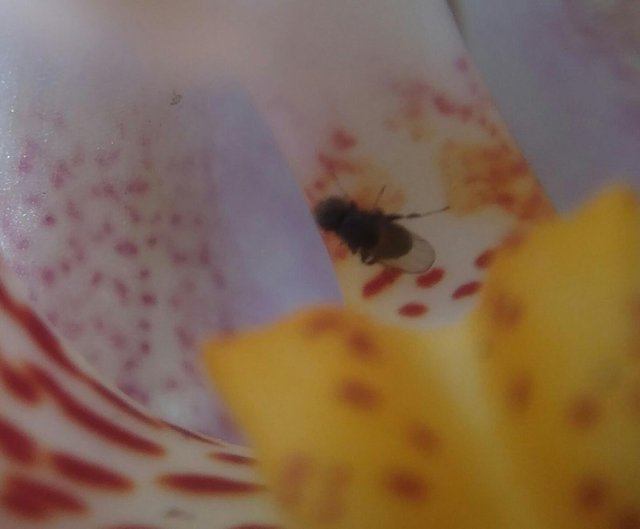 This flower there is a beast inside that is sucking the flower extract of this flower is very beautiful but unfortunately this flower lose sari ....
This flower is yellow dots somewhat red with white color dots...