St. Barbara's Church.
St. Barbara's Temple is a massive Gothic church dedicated to the patron saint of all miners. The appearance is definitely unmistakable - it has three tent roofs, nine bundles of support pillars with a symmetrically balanced set of fials.
The history of this temple is connected with the long-term struggle of the ambitious burghers of Kutna Hora for spiritual self-government with the nearby Sedlec monastery. This centuries-old power struggle eventually resulted in the construction of the prestigious St. Barbara Cathedral on the grounds of the Prague Chapel behind the town walls (ie outside the Sedlec Monastery).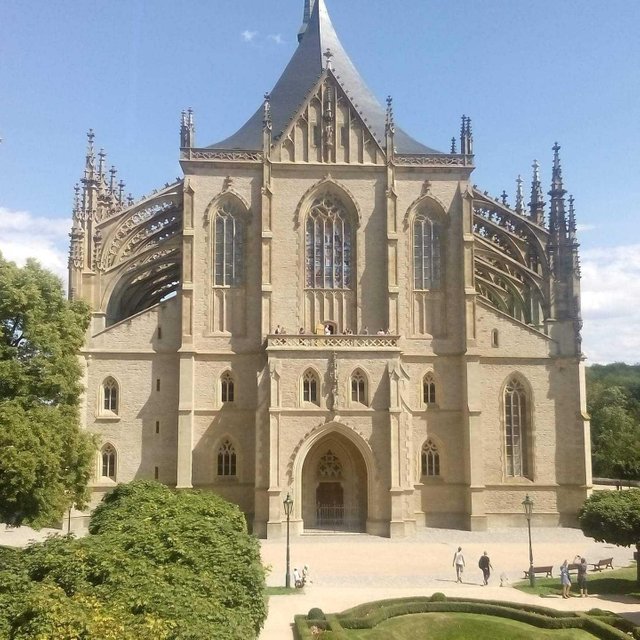 I have nothing to say about the temple. It is a very nice and maintained place and the surrounding streets resemble old Prague. However, this place and the center of Kutna Hora, I have to say some kind of maintenance for tourists. Everywhere souvenirs, ice creams, pizzerias and cafes. Ordinary shops with meat, clothing and local hardware and drugstore disappeared tamtam and the place is terribly artificial. The town and the monuments are in a beautiful state and not far distant Čáslav is very similar. There you will find a beautiful large square, which is dominated by the Vietnamese section with textiles and a little further is preserved a bastion that is not accessible. One would have liked that these pretty squares were still filled with local shops as they once were. Surely worth a visit to nearby Žleby. This region has plenty of nice maintained roads, and you often drive through nice villages, and it's such a nice reminder of how you once used to drive without motorways.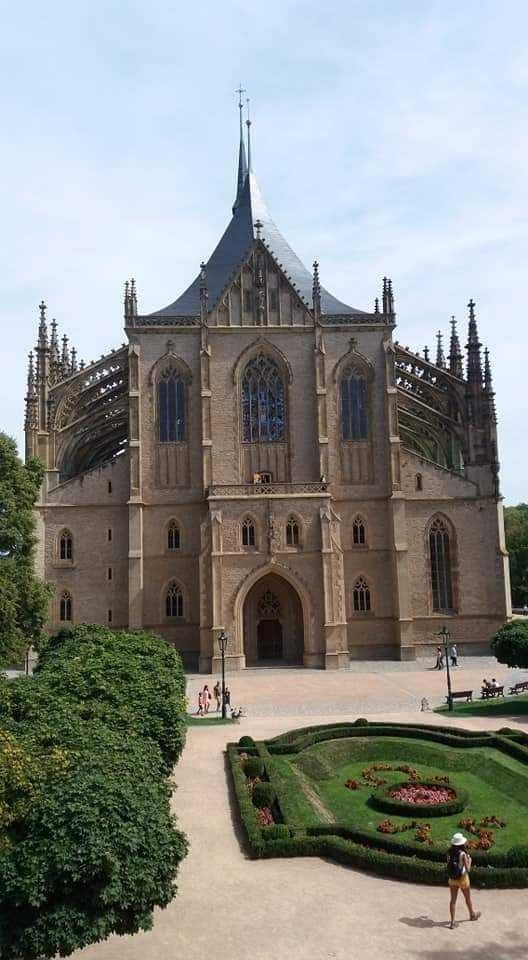 Pleasure to visit and visit, perhaps at any time.
Recently, I have a feeling that memories are a great deal of freedom for visitors. It might be worthwhile to introduce regular guides with a guide. This is how many strange groups are visiting here, strangers, individuals, and inside is a rush and confusion, which makes you surely do not deserve this memory.
For those who need to get as close as possible and manage to take a few steps, I recommend choosing Kremnicka Street in the navigation, the parking lot is just behind the chrome.
Total points plus facilities for the surrounding - souvenirs, refreshments, wc and so on.