Orange Sky: Welcome to Mars City 火事がすごくて空が赤い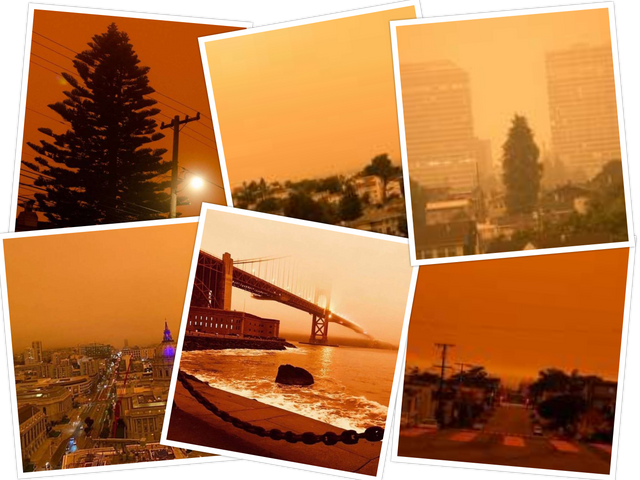 These are NOT evening sunset pictures. It is been like this all day today.
Sky is burning. It looks like it is cloudy but it not cloud. It is all smoke from somewhere. So many whilefires going on I have no idea where this is all coming from.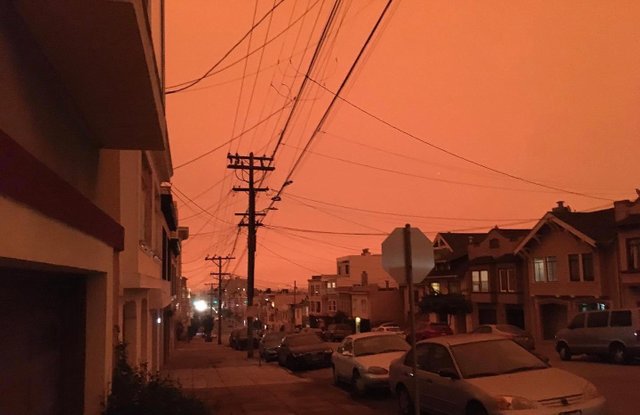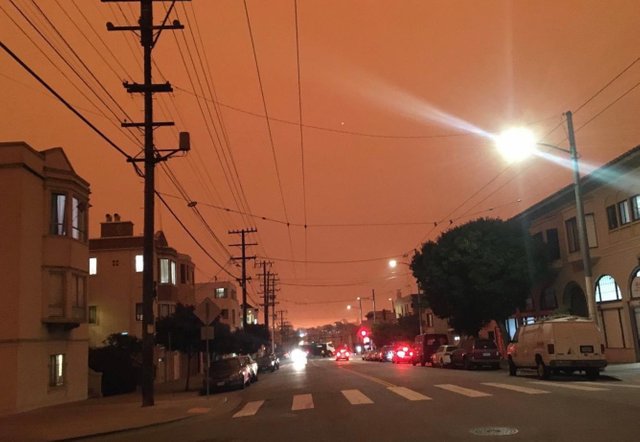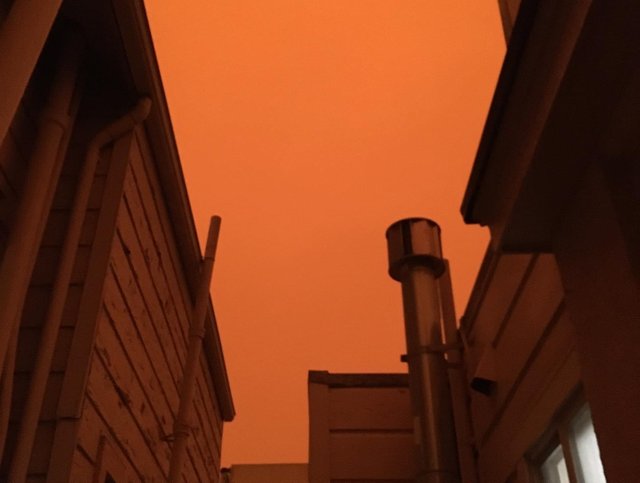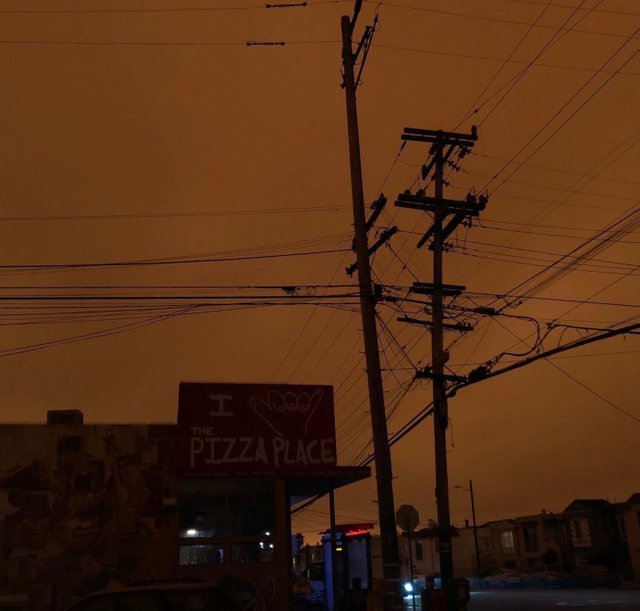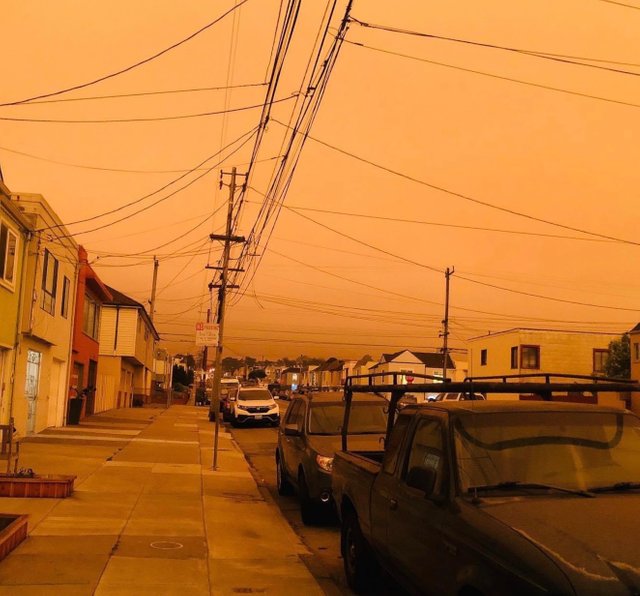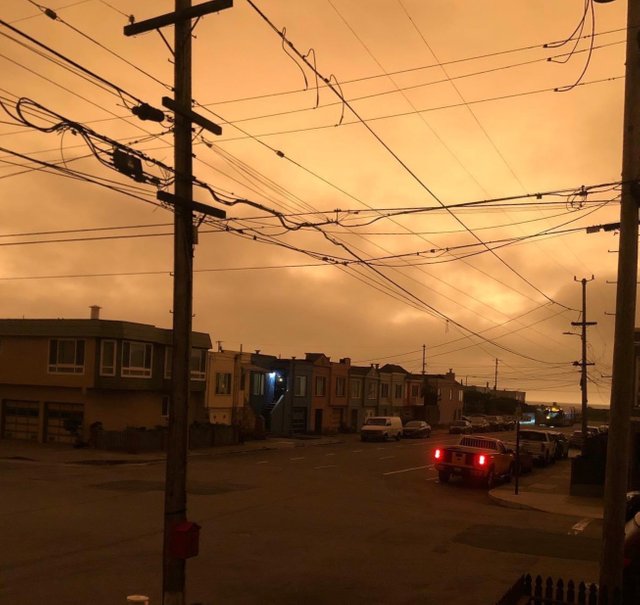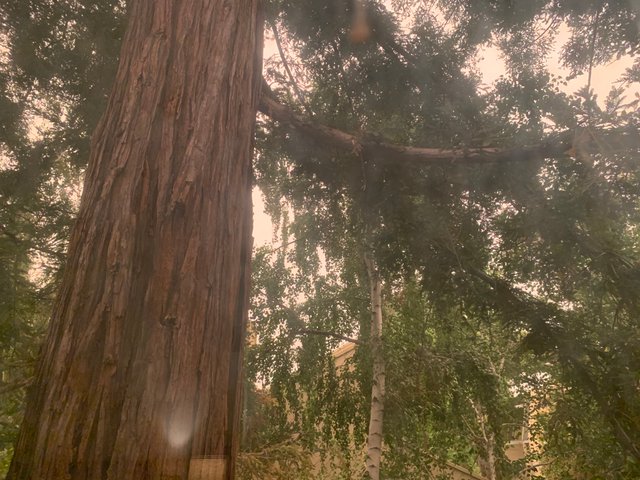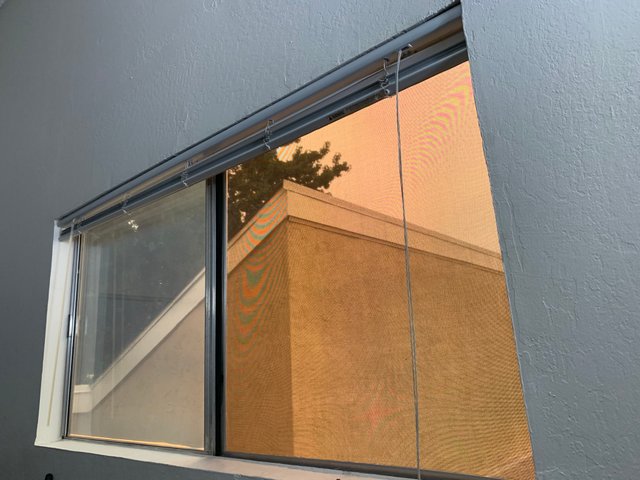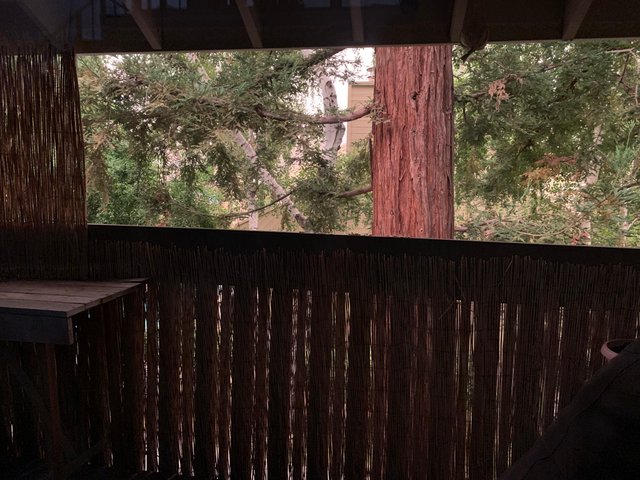 I don't smell too bad today but the air quality is supposed to be pretty bad. All the fire air particles are floating around in the air and causing health issues or something. And it is going to be worse for next few days.
Last weekend, the air was so bad and I could smell smoke inside my apartment even though all the windows were closed.
I had to wear a mask in my apt... it was that bad.
Everything is going bad this year... apocalyptic.
カリフォルニアの火事は毎年半端ではない。。。というか、毎年どんどん悪くなってきてる感じがする。
今年は特に火事が近くまで来ているらしく灰が雪みたいとか思っていたら、もしかしたらどっかに非難しないといけないかもとか言われて、正直不安。
数日前は息苦しくなって、気持ち悪くなるぐらい空気が悪くて、一日中家の中でもマスクしてないといけなかったけどずーっとマスクしているのは結構しんどい。

Get Rewarded For Browsing! Are you Brave?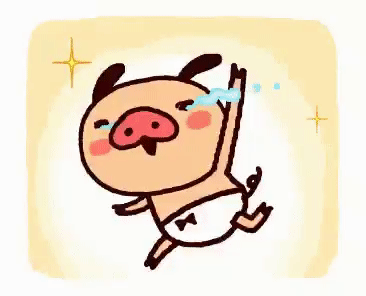 ➡️ Website
➡️ Twitter