Get your $15 Welcome Package for Free!
Hello everyone,
normally in order to start Piggericks you need some pigs. Even the cheapest pigs are worth something, so naturally many blockchain games start with having to have to make a purchase.
We believe however that it is important for folks to be able to try something without risk in the beginning.
This is why we have created a feature where everyone that joins the game receives a "Welcome!" Package for free which contains a few Piggies.
There are other ways to get started for Free which I explain in this video.
How to define real users?
The problem with giving things away for free is that it is likely to be scammed. This is why you won't be able to just create a new ETH address for free and then create a new account and get some free stuff from us. While it is certainly not a perfect solution for now we check accounts that sign up for "realness" by simply looking at their balance. So if you have some ETH, DAI or Hive, HBD in your account we will give you a welcome package to get started automatically. And yes it needs to be than just a few cents.
This means two things:
Every person that has Hive in their account can get started for free automatically.
Every person with some ETH or DAI in a wallet can get started for free automatically.
For everyone else we will be happy to look at your account manually and if your account looks real provide a smaller Welcome Package as well.
If you have some friends that fit this bill, please let them know and kindly ask them to provide your account in the referral field.
If you did spend money, you got a Welcome Package
Well If you have already spent some money in our store you must be for real, so we put a Welcome package into your account as well.
It looks like this and and all you have to do to get it is log into your account before July 15.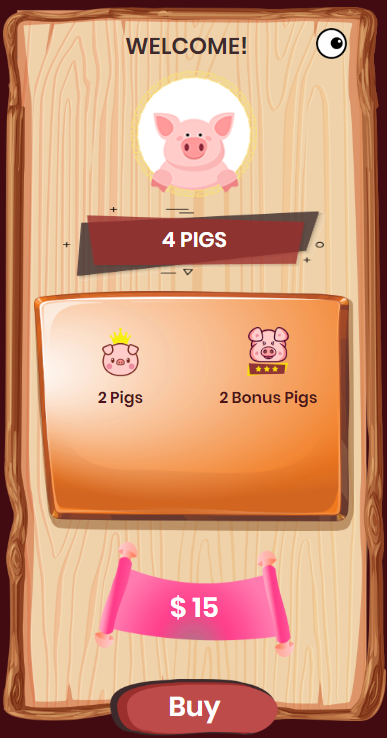 Stay tuned
We have much more in store:
Gameplay Trailer
How to Play
When to Toss and Bank
How to earn up to $1860 extra value (only during pre–sales!)

**How to join our 100 mio. Grunts give away **

Follow us
Twitter | Telegram | Discord | Website | Blog
P.S.: Check out GrowYourBase now!