Take Care of Your Bonus Pigs!
Hello dear Pig Herders, Batte Kings and Queens,
Do you have some Bonus Pigs in your Piggery? Until now they were just lurking there whether us used them or not and would not expire. But after Wednesday they will function as expected, meaning they will expire if you do not use the frequently enough.
Watch the expiration date and requirement
In order to understand what you need to do, click on the ribbon of your Bonus Pig.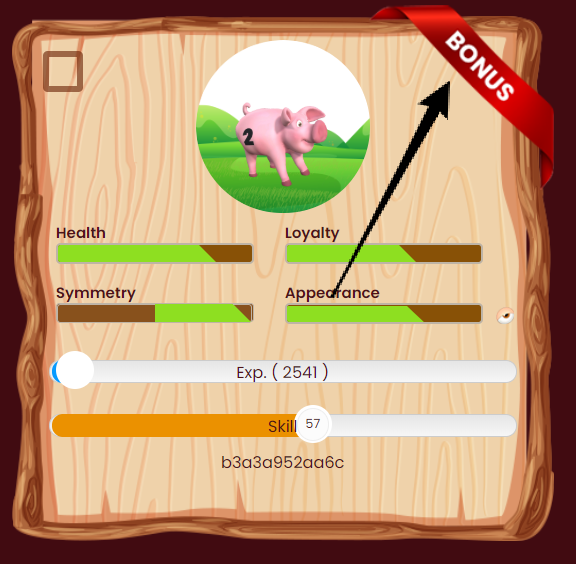 A pop-up will appear that shows the general requirements of the pig and how far ahead you have cleared the, or rather what you still need to do.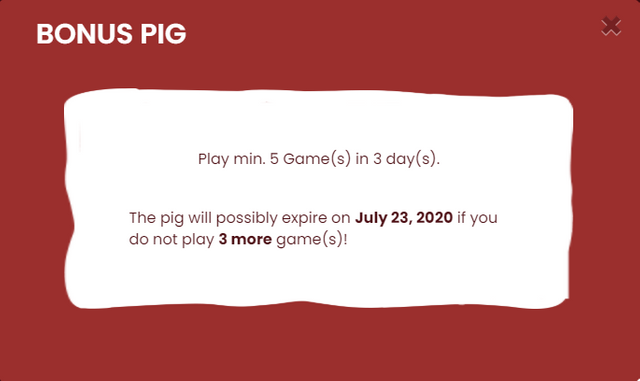 Notice: in order for games played to adjust the pi has to be used in a game and also used in at least one toss of a game.
Three types of Bonus Pigs
There are currently three types of Bonus Pigs in circulation:
Play 3 Game in 1 day
Play 5 Games in 3 days
Play 10 Games in 7 days
So check your piggery for what type of Bonus Pig you have and plan your battles accordingly.
---
Stay tuned
Currently when you play you are automatically participation in two promotions:
Win for Playing

100 Million Grunt distribution

We have much more in store:
Gameplay Trailer
How to Play
When to Toss and Bank
Follow us
Twitter | Telegram | Discord | Website | Blog
P.S.: Stay tuned for your Grunts Payout from the Pre-Sale