Pinky and Spiky Celebrating Halloween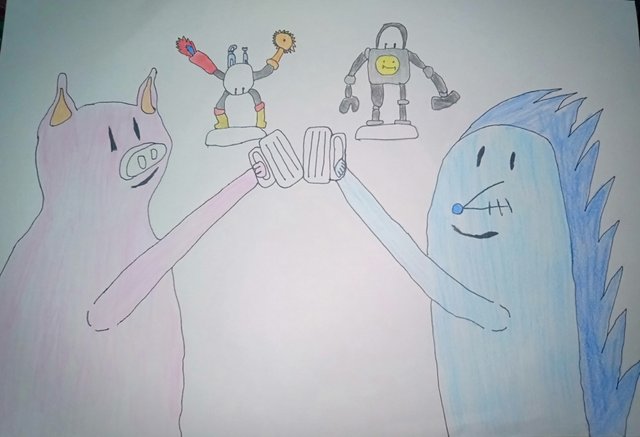 Pinky and Spiky joined a Halloween Costume Making Contest. They did not make a usual scary costume, instead they made a robot out of recycled materials that they found inside their house.
You can see their creations far behind. There are two robots with different design, and weapons.
In front of them is Pinky and Spiky celebrating because they won the first place in the contest.