Happy National Pizza Day! 2.9.2018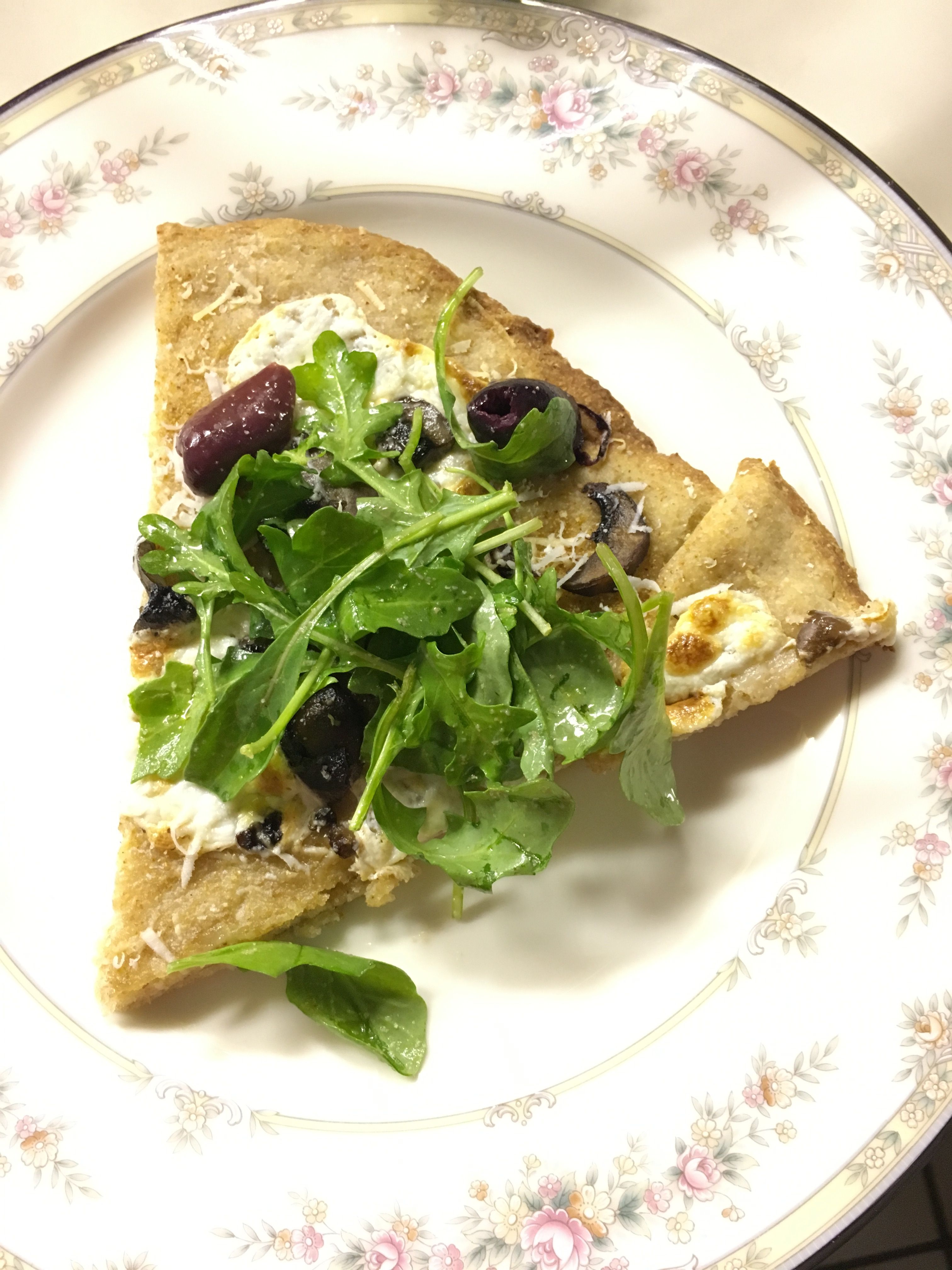 I love these national holidays! Sometimes they can seem silly, but for the most part, it gives us an excuse to eat something, or celebrate something fun!
I happened to experiment with making my own crust and I used non-traditional toppings. Just some recipes I found online and made some changes and added my own twist.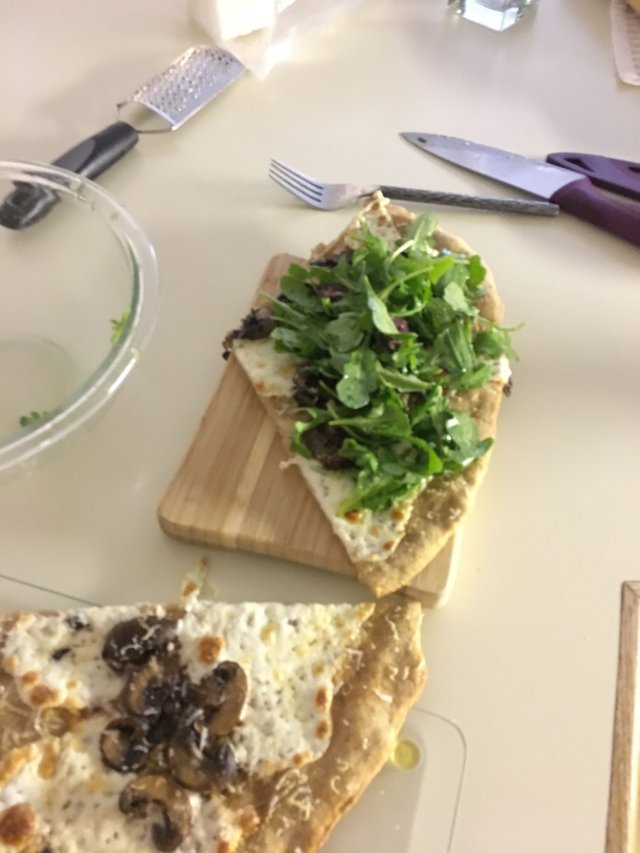 Very basic, but very good, this whole-wheat/white flour mix crust with mushrooms, mozzarella, garlic powder was topped with arugula and kalamata olives. I mixed the greens with red wine vinegar, garlic powder, EVOO, and a squeeze of lemon. Top it all with grated romano cheese.
Very tasty but next time I'm going to make the crust the same day and let it rise more. I liked it thin but just needed a bit more substance! I may use the exact flour in the recipe next time. I mixed white and whole wheat.
Here are the two recipes that I based my pizza on:
Wild Mushroom Pizza with Arugula & Pecorino
WHITE WHOLE WHEAT FRENCH BAGUETTE
Whatever kind of pizza you decide to eat, hope you have a Happy National Pizza Day!